MGC Pharmaceuticals (LON: MXC) said on Tuesday that its major clinical trial programs planned for 2021 are actively progressing across Australia, Israel and Brazil.
The AIM-listed company said the commencement of CimetrA Phase III and CannEpilÒ Phase IIb trials are imminent with the required regulatory approvals received for both.
They have also submitted an application to the Brazilian regulatory agency, ANVISA, to add eight clinical sites to the CimetrA Phase III trial, with the first patients to be enrolled in June for the Phase III trial.

The first patients for the Phase II CannEpilÒ Epilepsy trial will be enrolled in September. Interim trial results are expected in Q3 for CimetrA and Q4 for CannEpilÒ.
There has been an additional trial approved and initiated in Australia, focused on the safety of CannEpilÒ, with the first of 31 patients expected to be recruited in June.
A Phase II clinical trial for CogniCannÒ at the University of Notre Dame, Perth, has already recruited 21 of 50 patients, and interim results are expected in Q4.
The trials have been funded by the company's successful £6.5 million IPO fundraising and listing on the London Stock Exchange.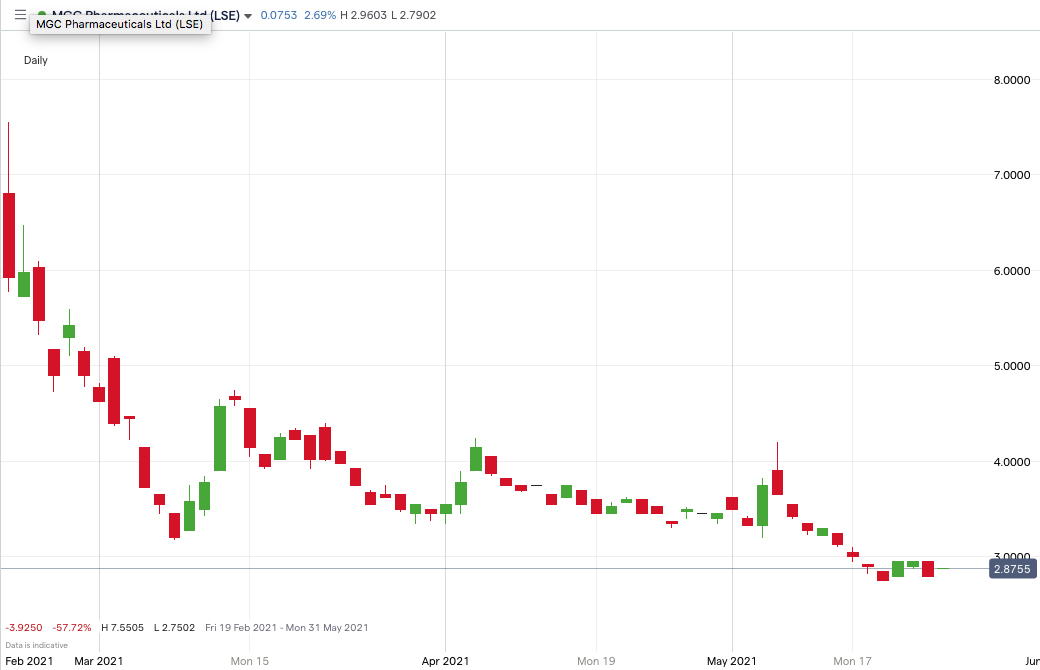 "All of our clinical trials are progressing well despite the various hurdles we are facing due to the current global situation.," said Roby Zomer, Co-founder and Managing Director of MGC Pharma.
"These trials ensure MGC Pharma and our product offering realise their full medical and commercial potential as we focus on creating new and effective treatments for conditions and diseases that currently have no treatment options," added Zomer.
MGC Pharmaceuticals' share price is currently over 2.6% above Monday's close at 2.87p after initially rising to 2.95p.
Should you invest in MGC Pharmaceuticals shares?
MGC Pharmaceuticals shares are traded on the London stock exchange's AIM market (the alternative investment market), which is the submarket specifically for smaller companies. AIM stocks are attractive to investors as they have tax advantages and smaller companies have the potential to benefit from rapid growth. But are MGC Pharma shares the best buy? Our stock market analysts regularly review the market and share their picks for high growth companies