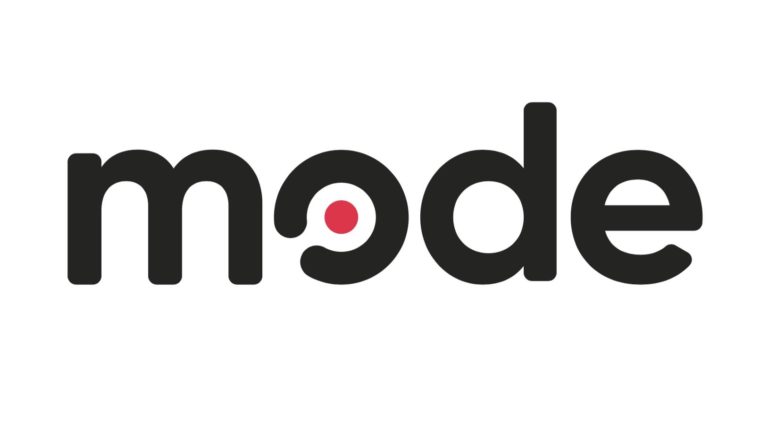 Shares of Mode Global Holdings PLC (LON: MODE) after the OTC Markets Group accepted its request to join the OTCQB Venture Market. As a result, its shares would start trading on the counter today.

Investors cheered the move since listing in the US stock market gives the company access to a larger pool of investors, making it easy for the company to fundraise in future and for its stock price to keep rising.
The OTCQB Venture Market is a perfect fit for Mode, given that it hosts companies within the entrepreneurial and development stages from the US and other countries so long as their reporting is current and they have high financial standards.
Current shareholders should not worry since the shares listed on the London Stock Exchange (LSE) will not be directly affected by the dual-listing on the OTCBQ Venture Market.
Ryan Moore, Mode's CEO, commented: "Mode is delighted to hear our application has been successful. Having recently been registered as a crypto asset firm with the FCA, the timing could not be better to open the doors to US investors.
Adding:
"The acceptance also brings enormous benefits to our existing shareholders by boosting liquidity and exposing ourselves to a broader investor audience."
The fintech company is seeking to capitalise on the significant interest in European fintech firms from American investors.
Additionally, Mode Global is looking to exploit its unique market proposition as a publicly-listed company working across multiple verticals within the blockchain sector, including Bitcoin, Open Banking and Payments.
Mode shares are currently trading within a wide range that has been in place since March and are facing significant resistance at the 57p resistance level. Thus, the current setup does not have an excellent risk to reward ratio.
*This is not investment advice.
Mode share price.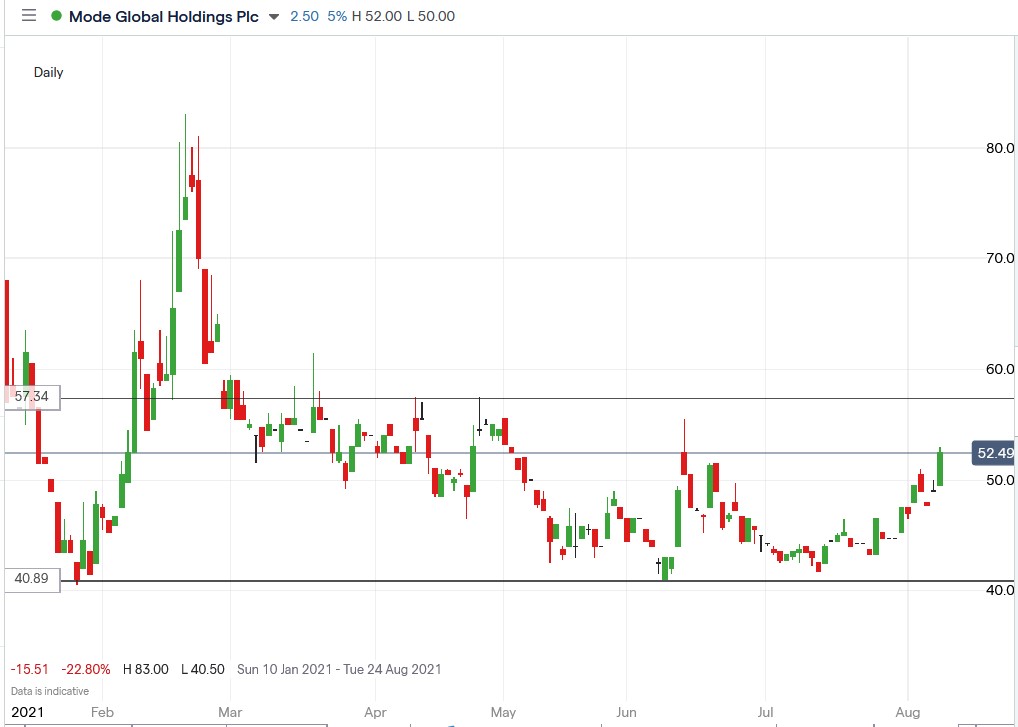 Mode shares surged 8.18% to trade at 53.01p, rising from Friday's closing price of 49p.