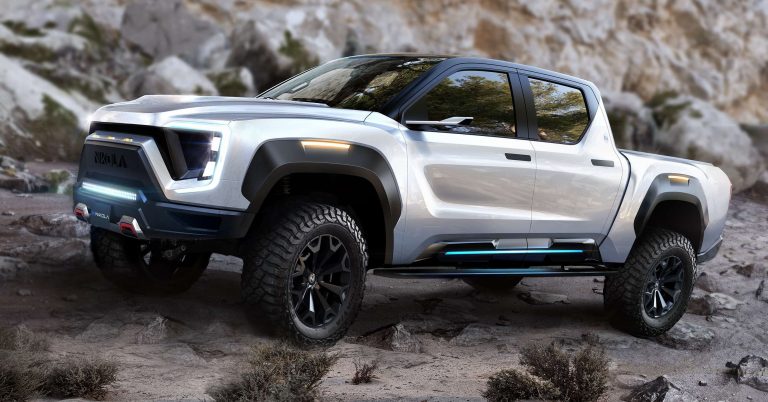 Nikola Corporation (NASDAQ: NKLA) and TravelCenters of America Inc (NASDAQ: TA) have agreed to collaborate on installing hydrogen fueling stations for heavy-duty trucks at two existing TA-Petro sites, the two companies said on Thursday.

Nikola's share price is up 6.90% at $11 following the announcement, while TA's shares are unmoved premarket.
TA is the largest publicly traded operator/franchisor of full-service travel centres in the US. In a statement, the companies said the collaboration is the first step to exploring the mutual development of a nationwide network of hydrogen fueling stations.
The first two stations will be built at existing TA-Petro locations in California, and it is hoped they will be commercially operational by Q1 2023.
Nikola said the two stations "will provide for an open fueling network available to any truck customer and will follow a common industry standard for heavy-duty fueling protocols, ensuring compatibility across all hydrogen fuel-cell truck manufacturers."
Nikola's President of Energy and Commercial, Pablo Koziner, stated: "Today we announce an important advancement in enabling the growth of heavy-duty fuel-cell electric vehicles by partnering with a leader in commercial fueling sites and high-quality customer services.
"Our collaboration in southern California will form a basis for building an expanded network of hydrogen fueling stations for Nikola vehicle customers and for industry use overall.
"This collaboration forms an essential part in delivering the hydrogen-based ecosystem required to advance zero-emission solutions for commercial trucks."
Should You Invest in Nikola Corporation Shares?
One of the most frequently asked questions we receive is, "what stocks are best to buy right now?" It's a wide-ranging question, but one that we have answered… Our AskTraders stock analysts regularly review the market and compile a list of which companies you should be adding to your portfolio, including short and longer-term positions. Here are the best stocks to buy right now