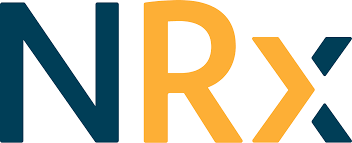 Shares of NRx Pharmaceuticals (NASDAQ: NRXP) are surging premarket after the company announced it has validated the first commercial formulation of ZYESAMI (aviptadil) for intravenous use.

The drug development firm said the formulation will allow for high volume manufacture, with an anticipated one year or greater stability, if stored appropriately.
NRx said it simultaneously achieved a 30-to-50-fold increase in its manufactured lot size of aviptadil, a potential treatment for COVID-19, with a concurrent 90% reduction in the cost of its peptide supply.
It potentially allows NRx to deliver millions of doses of ZYESAMI as regulatory approvals are obtained in various regions worldwide.
It will also allow for volume manufacture, shipping, and stockpiling of COVID-19 medication.
Prof Jonathan Javitt, Chairman and CEO of NRx, said the company "can produce both the aviptadil peptide and finished medicine in million dose quantities."
"We have also developed and validated the first modern chromatography assays required to ensure the purity and stability of the drug product. The new formulation method and high-speed manufacturing process adapts to the fragile nature of vasoactive intestinal peptide," added Javitt.
The company is continuing to seek Emergency Use Authorization in the United States.
NRx shares are trading at $11.94 premarket, up 18%.
Should You Invest in NRx Pharmaceuticals Shares?
One of the most frequently asked questions we receive is, "what stocks are best to buy right now?" It's a wide-ranging question, but one that we have answered… Our AskTraders stock analysts regularly review the market and compile a list of which companies you should be adding to your portfolio, including short and longer-term positions. Here are the best stocks to buy right now