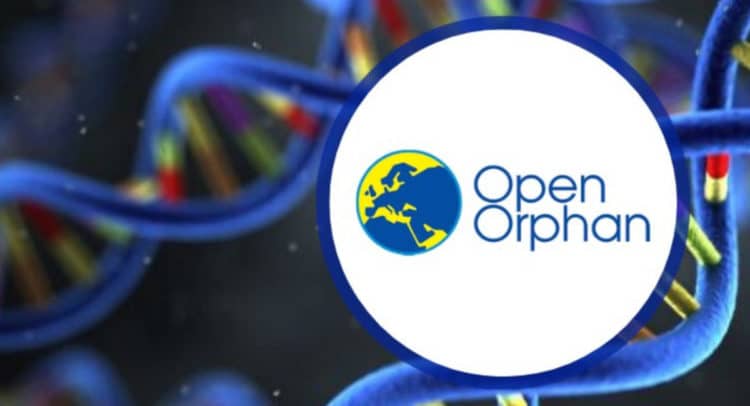 Shares of Open Orphan PLC (LON: ORPH) have fallen 53.2% from their April highs as investors factor in the demerger of its drug development business and the loss of potential future revenues.

The biotech company created a new entity known as Poolbeg Pharma, which will inherit its drug development projects. Open Orphan will focus on its clinical research activities and its new speciality in running human challenge trials.
The downtrend has lowered Open Orphan's trading price giving bullish investors an excellent opportunity to buy shares in anticipation of future gains.
Open Orphan's fundamentals are pretty solid given that the British government recently expanded its COVID-19 characterisation study allowing it to do a further 20 volunteers to identify a safe dosage to infect unvaccinated individuals with COVID-19.
The company noted that it expects to recognise revenues from the expanded contract within the current financial year.
Apart from the government contract, Open Orphan recently started working with ImmunoTech and is running human challenge trials for the company's s Rhinovirus HRV anti-viral drug candidate.
The company completed the acquisition of CHIMagents Limited, which assists companies in designing, manufacturing, and testing challenge agents for use in challenge studies.
Open Orphan recently revealed that its office in Breda, Netherlands won a €900,000 contract to run clinical trials for an existing client.
Cathal Friel, Open Orphan's Executive Chairman, said: "This new contract win demonstrates the ongoing and continued success of our Breda office, which continues to sign multiple contracts and only those close to £1 million and above are announced."
Adding:
"Our Breda office is getting more and more integrated with our London business, and the entire Open Orphan group is excelling as the global leader in the testing of vaccines, anti-virals and other infectious disease therapeutics."
From a technical standpoint, Open Orphan shares are trading near the 20p support level, which could fuel a rally if its holds over the coming weeks. However, a break below the level would leave the 16p level as the next support zone.
*This is not investment advice.
Open Orphan share price.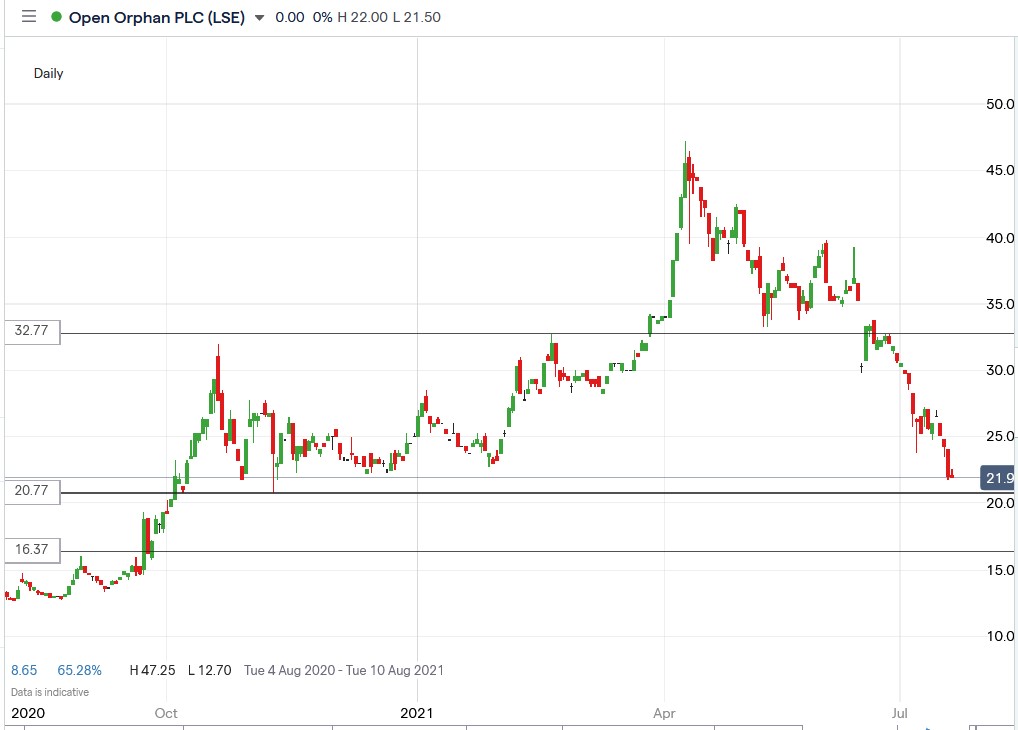 Open Orphan shares have fallen 53.23% from their April highs of 47.25p to their current price of 22.10p.