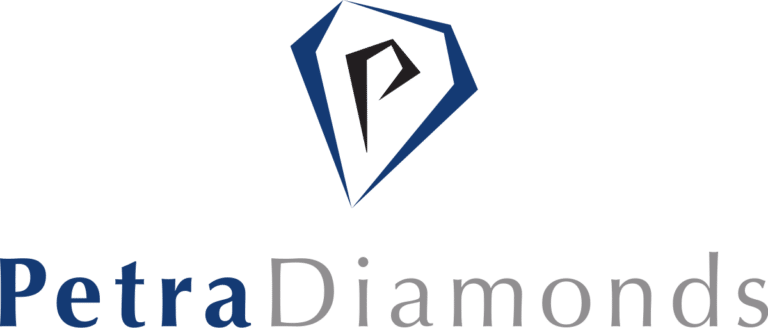 Petra Diamonds (LON: PDL) shares are rallying on Wednesday after the company revealed its revenue rose in FY 2021, with expectations for higher production in 2022.

Revenue increased 38% to $406.9 million in 2021, compared to $295.8 million in 2020. The company said the rise was driven by sales from exceptional stones (with a value of $5m or more), contributing US$60.2m during the year.
It was the highest annual contribution to revenues from the sale of exceptional stones despite the 34% fall in metric tons treated ad the 10% decline in total diamonds recovered.
However, Petra expects a recovery in FY 2022, stating that production will increase to between 3.3 million to 3.6 million carats as discussions with the Government of Tanzania to reach an agreement on the issues at the Williamson mine ongoing, with a hope that they will be concluded in Q1 FY 2022.
The company also reduced its net debt to $241.2 million from $700.4 million following the completion of its capital restructuring in March.
Capital expenditure is expected to be between $78 million and $92 million during FY 2022.
"The Petra team has navigated a difficult FY2021 by delivering credible results whilst addressing numerous challenges around COVID-19 and the completion of our capital restructuring. This makes Cullinan's record performance, driven by Project 2022, all the more noteworthy. We enter FY 2022 with a considerably strengthened balance sheet and a more supportive diamond market than we have seen for some time," commented Richard Duffy, CEO of Petra Diamonds.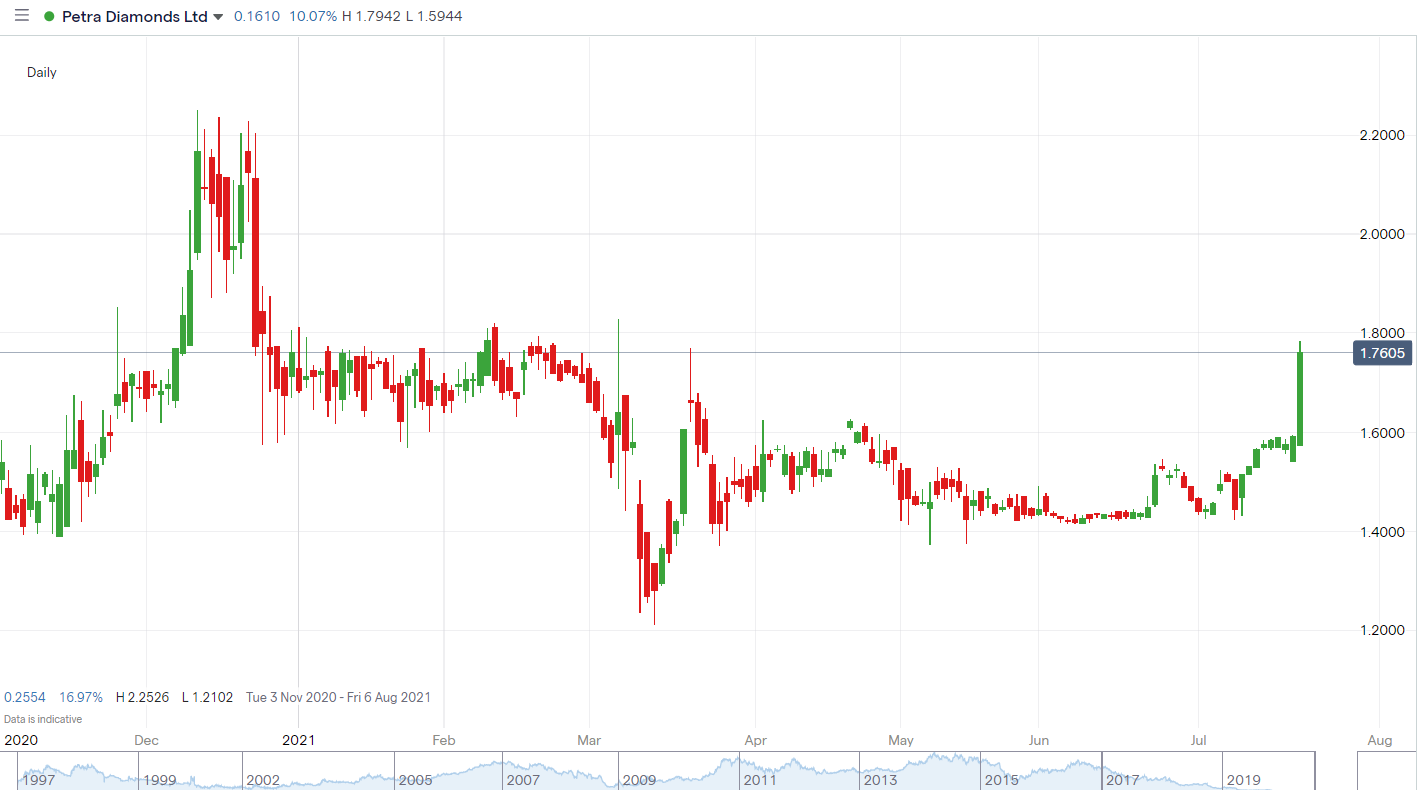 The company's shares are up 10.6% at 1.77p so far in Wednesday's session.
Should You Invest in Petra Diamonds Shares?
One of the most frequently asked questions we receive is, "what stocks are best to buy right now?" It's a wide-ranging question, but one that we have answered… Our AskTraders stock analysts regularly review the market and compile a list of which companies you should be adding to your portfolio, including short and longer-term positions. Here are the best stocks to buy right now