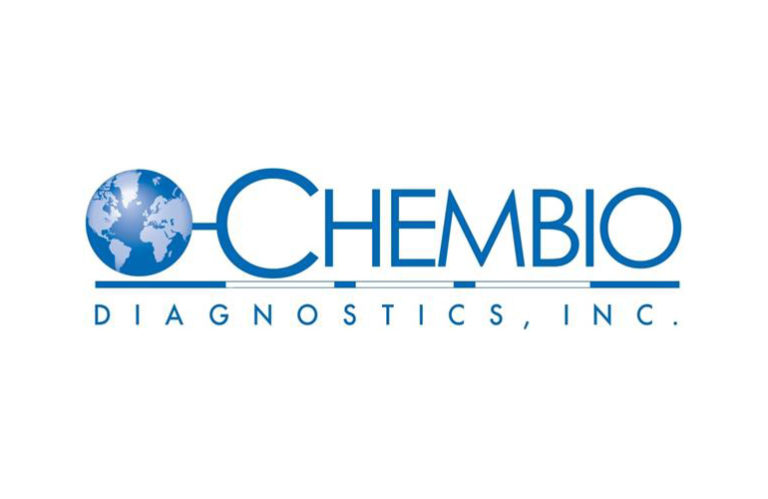 Chembio Diagnostics (NASDAQ: CEMI) stock is surging premarket on Wednesday after receiving a $28.3 million purchase order from Bio-Manguinhos to purchase Chembio's DPP SARS-CoV-2 Antigen tests.

The tests are to be delivered during this year to support the needs of Brazil's Ministry of Health in addressing the COVID-19 pandemic.
The tests provide results in 20 minutes using a nasal swab.
However, Chembio has warned that the delivery of the full amount of tests may be impacted by limitations of its supply chain, staffing, liquidity, and "other matters outside of its control."
Bio-Manguinhos, a subsidiary of the Oswaldo Cruz Foundation, is responsible for developing and producing vaccines, diagnostics, and biopharmaceuticals, to meet Brazil's national public health system demands.
"We are pleased to significantly expand our customer relationship with Bio-Manguinhos to address the testing needs surrounding COVID-19," said Javan Esfandiari, Chembio's Executive VP, Chief Science & Technology Officer.
Chembio's share price has rocketed on the news, currently up 107% at $4.28.
Should You Invest in Chembio Diagnostics Shares?
One of the most frequently asked questions we receive is, "what stocks are best to buy right now?" It's a wide-ranging question, but one that we have answered… Our AskTraders stock analysts regularly review the market and compile a list of which companies you should be adding to your portfolio, including short and longer-term positions. Here are the best stocks to buy right now