Rockfire Resources' (LON: ROCK) high-grade rock assay results have expanded numerous targets at its 100%-owned Plateau Gold Deposit in North Queensland, Australia, the company said on Monday.
The London listed firm revealed that rock chip sampling, comprising 34 samples, and geological mapping has been completed over several high priority target areas surrounding Plateau, with the sampling at Northwest Breccia returning high grade results up to 16.8 g/t Au and 50.4 g/t Ag.
Results from rock chip sampling at Northern Breccia have returned results of 1.89 g/t Au and 24.2 g/t Ag. The "Northern Breccia" also has substantial amounts of zinc, with one value of 0.66 % Zn returned, along with a further six rock samples returning zinc above 0.1 % Zn.

Rockfire Resources share price is trading lower on the day despite the news, down 3% at 0.80p.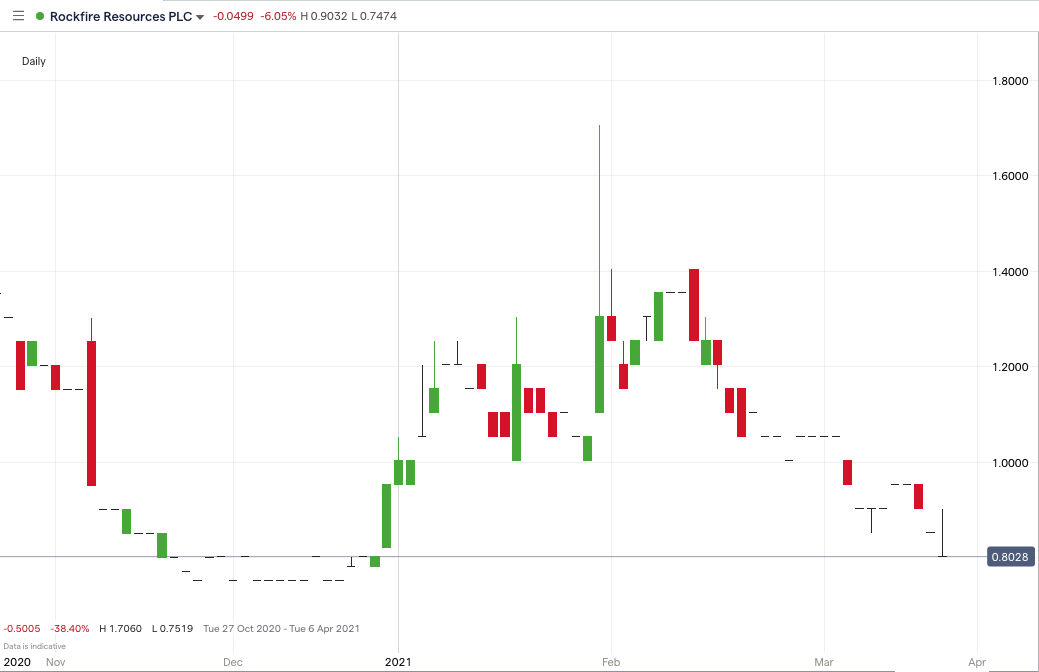 An initial scoping study for Plateau remains in progress, with recommendations expected shortly. There is also a high-resolution ground magnetic survey in progress at Plateau.
Over the next six months, work at the site includes a gravity survey, infill and extension drilling, exploration drilling, and soil sampling.
"This work has confirmed historical high-grade rock samples and extended each target by around 100m in strike. These highly encouraging results provide opportunity to increase near-surface gold ounces at Plateau once drilling re-starts," said David Price, CEO of Rockfire.
"We envisage the potential for two additional gold zones, similar to the Eastern Breccia, which has a JORC resource of 42,700 ounces of gold. Clearly, it is too early to predict this outcome, however the surficial geochemistry and geophysics are very similar," added Price.
Should You Invest in Rockfire Resources Shares?
After a fall from the $2,000 level, could gold be set for another run higher? If you're a gold investor, you won't want to miss out on these stocks… Discover which companies our analysts are focusing their attention on for the coming months. If gold does move back to $2,000, these investments could see significant gains