Furniture and flooring retailer ScS Group (LON: SCS) shares are rising on Tuesday after the company reported "record" results for the first half of the year.
ScS Group's share price is up 6.47% at 247p so far on Tuesday.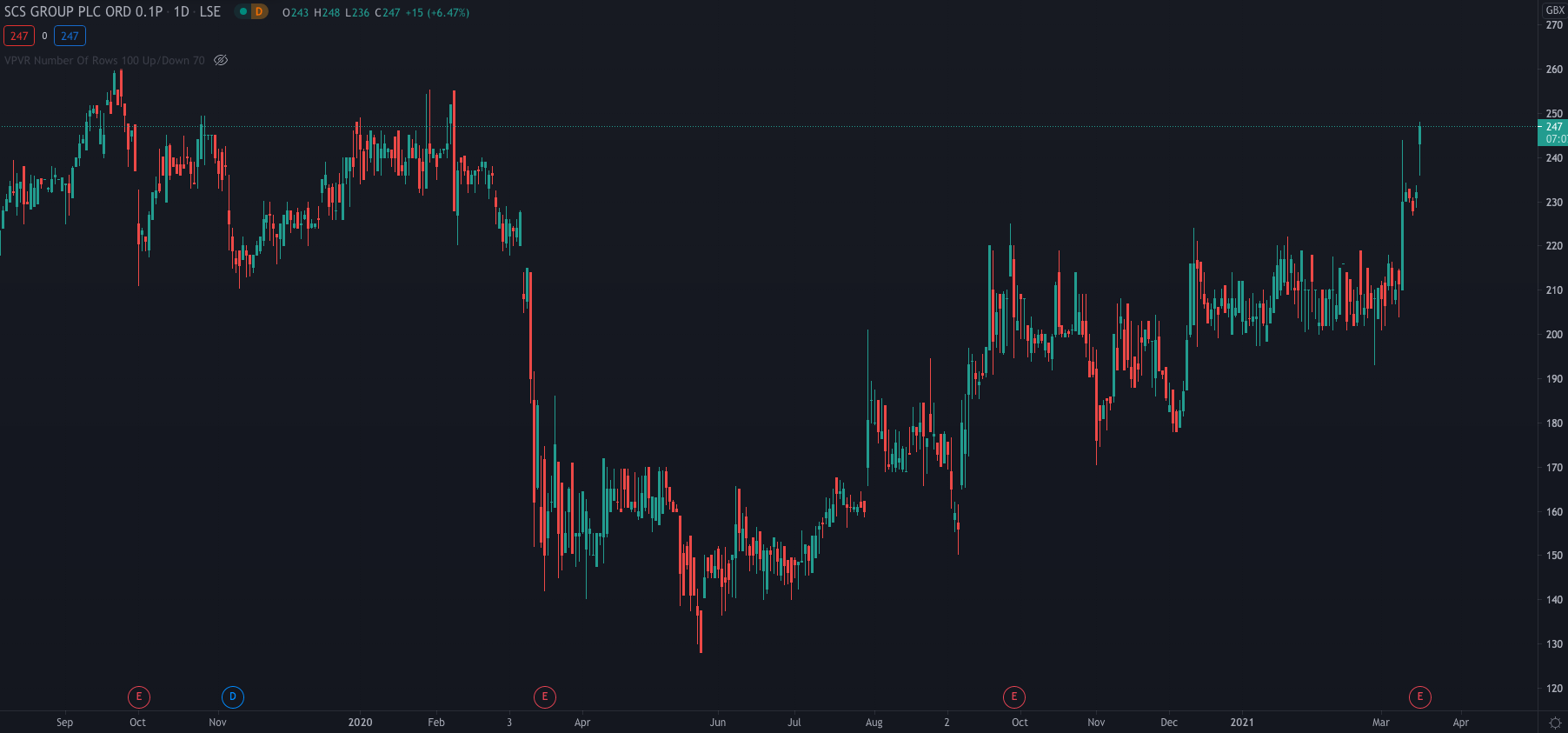 The company's gross sales increased 13.9% to £182.3 million, while revenue rose 14.4% from £152 million to £173.9 million during the 26 weeks ended January 23rd 2021.
Profits also increase with the company reporting a pre-tax profit of £17.7 million compared to a loss of £0.6 million the previous year and earnings per share of 37.5p compared to -1.4p in 2020.
The business also received government support of £6.6 million.
ScS said the record H1 performance was driven by the delivery of the large opening order book from pent up demand in June and July 2020, coupled with solid order growth in the first quarter.
Despite store closures throughout the critical winter sales period, like-for-like order intake was only down 9.1%, while online sales increased 81.3% to £17.7 million.
The company has seen online order growth for the first seven weeks of the second half of the year to March 13th 2021, of 157.5%. There has been an overall order intake decrease of 87.2% on a like-for-like basis for the first seven weeks of the second half of the year due to the current temporary store closures, resulting in an order intake decline of 23.8% for the 33 weeks to March 13th 2021.
Looking ahead, the company believes, following the latest government announcements, that it should be able to open stores in England and Wales on April 12th 2021.
"The Group has built a robust balance sheet in recent years and remains focused on cost and cash management to ensure it maintains its resilience in these challenging times," stated David Knight, CEO of ScS.
"With consumer confidence and the economic environment remaining uncertain, it is difficult to provide clarity on the Group's outlook for the weeks and months ahead. However, we remain cautiously optimistic as recent government announcements have provided further clarity on the anticipated reopening of our stores," added Knight.