Shares of Greggs plc (LON: GRG) are up on Tuesday despite the company reporting a full-year pre-tax loss of £13.7 million.
Greggs' share price is trading 4.63% higher at 2,312p.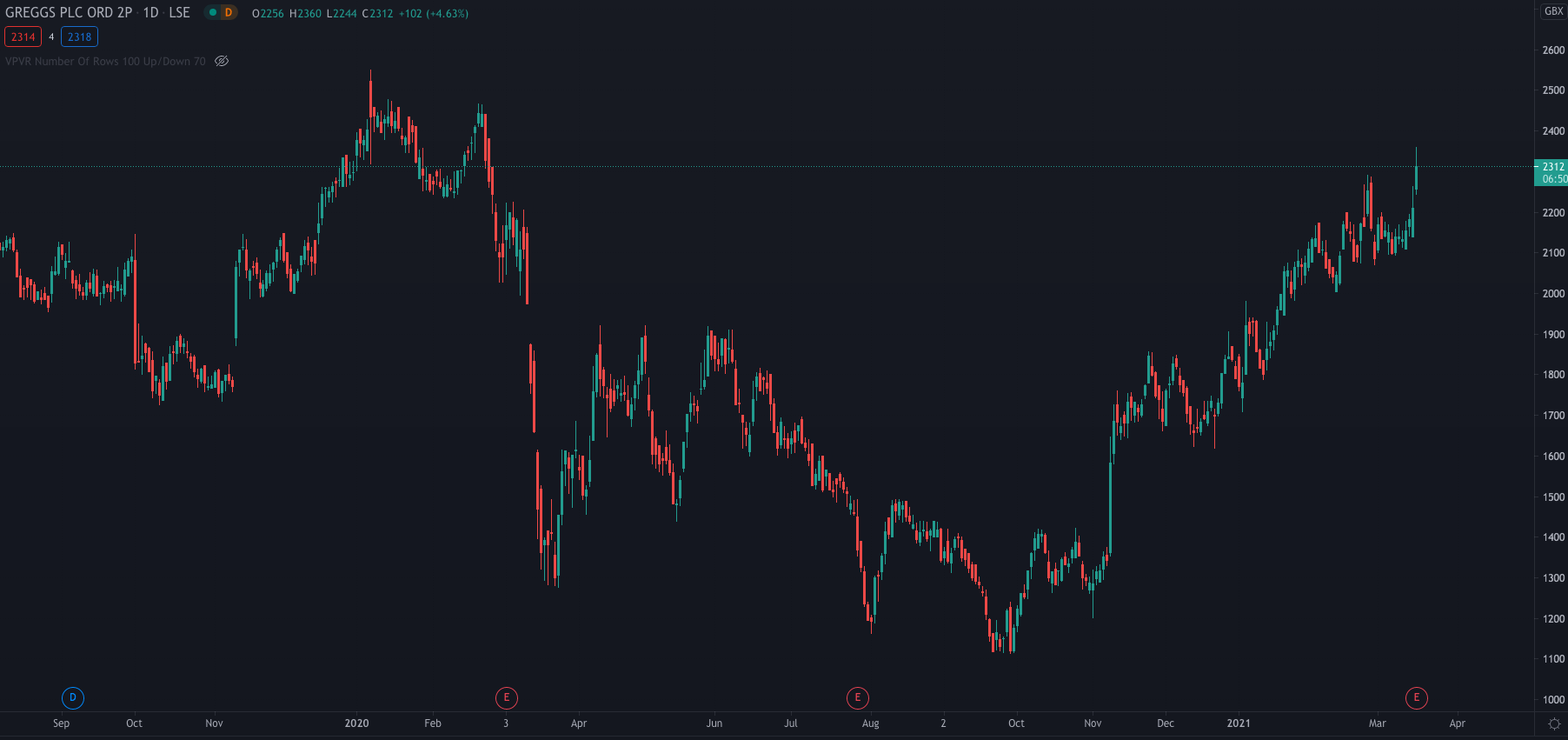 The on-the-go food retailer revealed plans for the year include capital expenditure of approximately £70 million, including the completion of the Balliol Park automated cold store, increases to manufacturing capacity for savoury products and a return to the previous rate of expansion of its shop estate.
Greggs also said it has cut 820 jobs with a one-off cost to the company of £10.2 million; however, it will lower annual employment costs by £14.4 million.
In the 53 weeks to January 2nd, total sales were £811.3 million, falling 31% and resulting in a pre-tax loss for the year. The company did note a progressive recovery in sales levels through the second half of the year.
Profits were, of course, impacted by shop closures which resulted in some products becoming unusable with total write-offs and stock provisions costing £9 million.
The business was helped by a business rates holiday for retail, hospitality and leisure businesses providing relief totalling £18.8 million from April to December 2020.
Greggs has seen a better-than-expected start to 2021, despite shops in Scotland being temporarily closed to walk-in customers for most of the year to date.
"Greggs has made a better-than-expected start to 2021 given the extent of lockdown conditions and is well placed to participate in the recovery from the pandemic," said Roger Whiteside OBE, Chief Executive at Greggs.
"It has a clear strategy to extend its digital capabilities and to grow further in new locations, channels and dayparts. These opportunities will benefit all of its stakeholders in the years to come," added Whiteside.