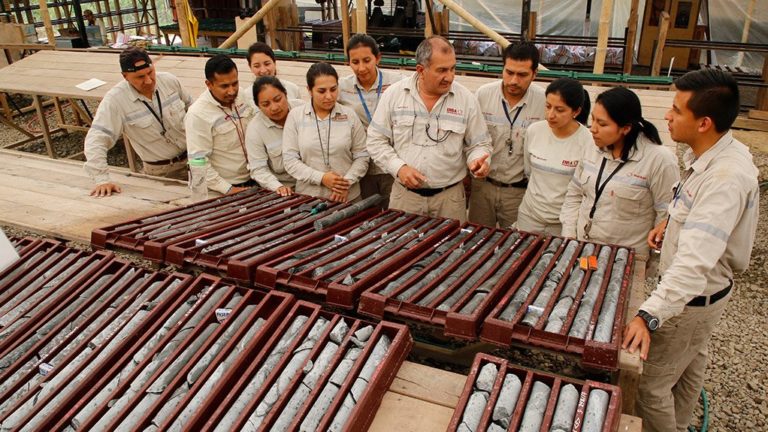 Shares of gold and copper mining company SolGold plc (LON: SOLG) have fallen substantially after hitting a critical resistance level that stopped its recent rally and triggered a pullback.

The mining company's shares had rallied higher since late March, boosted by an update on its Alpala copper-gold porphyry's pre-feasibility study allowing the company to switch its mining methods at the project to the cheaper cave mining method.
Investors were pleased to hear that the new mining method will maintain the current metal extraction capacity while lowering the capital costs associated with the project.
SolGold's rally was abruptly halted around the 30p level as bearish traders stepped in and pushed its share price lover over the past three days. The trend appears to be continuing as the bears are still in control.
The latest pullback could be considered normal given that a company's share price rarely goes up in a straight line and even the strongest of rallies has numerous pullback where the bulls take their profits and the bears book some gains.
SolGold shares are currently trading near the fir support level, and traders should pay attention to see if the level holds, indicating the bulls are in control. However, if the shares keep falling, the next significant resistance level is around the 24p level.
Currently, the odds favour a continuation of the existing downtrend until we get some bullish daily candles indicating the bulls are back in control. Traders looking to establish bullish positions should wait for signs that the buyers are back before jumping in.*
*This is not investment advice.
SolGold share price.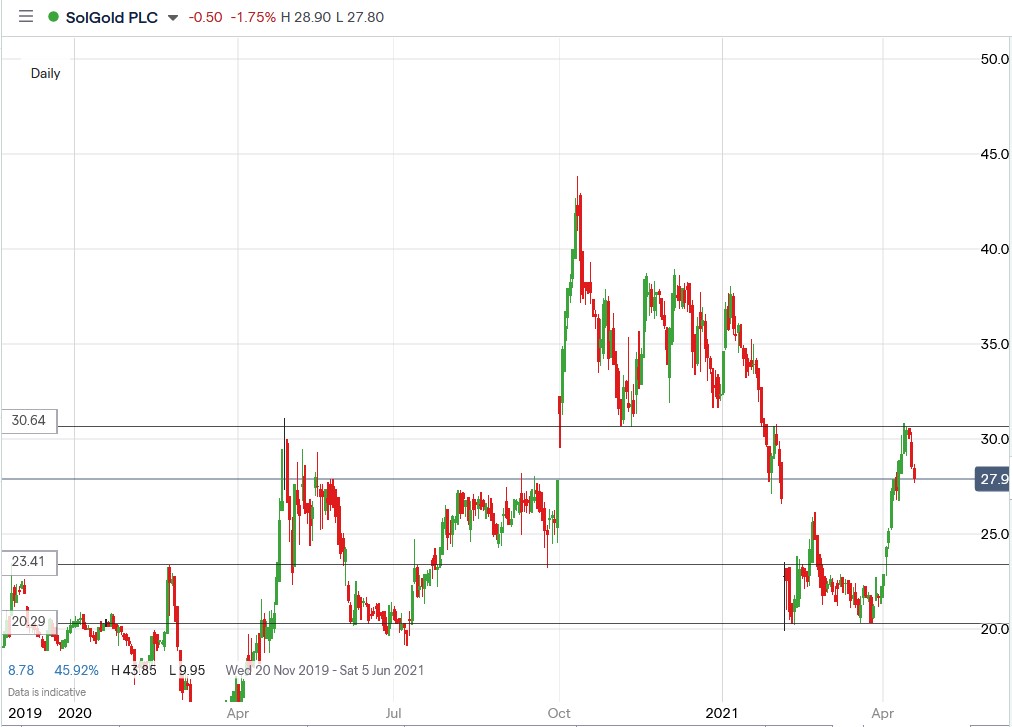 SolGold shares recently encountered significant resistance at the 30p level and pulled back. Can they rally again?
Should You Invest in SolGold Shares?
After a fall from the $2,000 level, could gold be set for another run higher? If you're a gold investor, you won't want to miss out on these stocks… Discover which companies our analysts are focusing their attention on for the coming months. If gold does move back to $2,000, these investments could see significant gains