Latest

21:05


US Markets Close

DOW           +0.13%

S&P             +0.54%

NASDAQ    +1.42%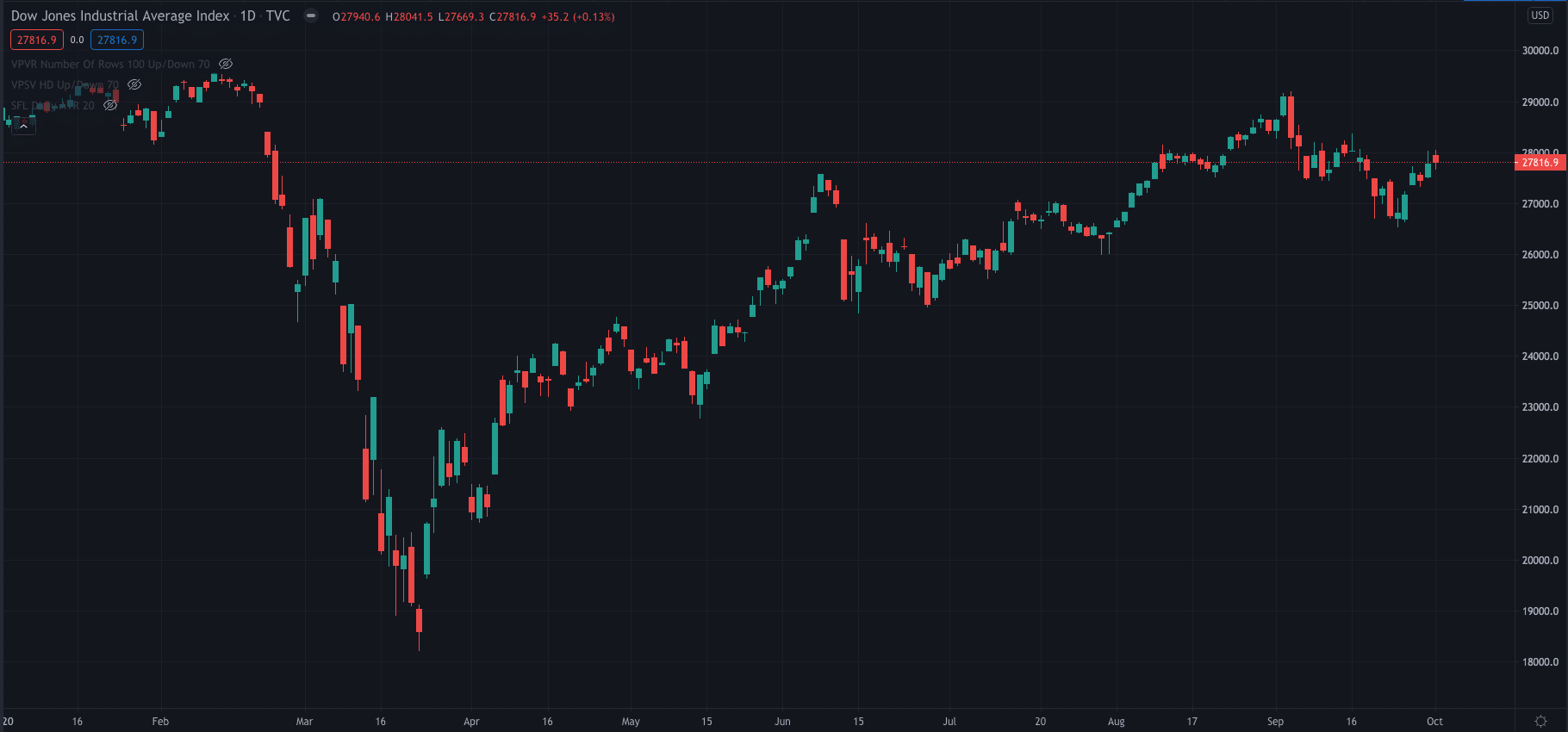 20:12


Crocs Shares Climb...

$CROX +5.92% $45.26

Crocs shares have popped higher after Justin Bieber suggested that he will be collaborating with the brand. The singer posted an image on Instagram of a pair of orange crocs floating on water with the caption "soon."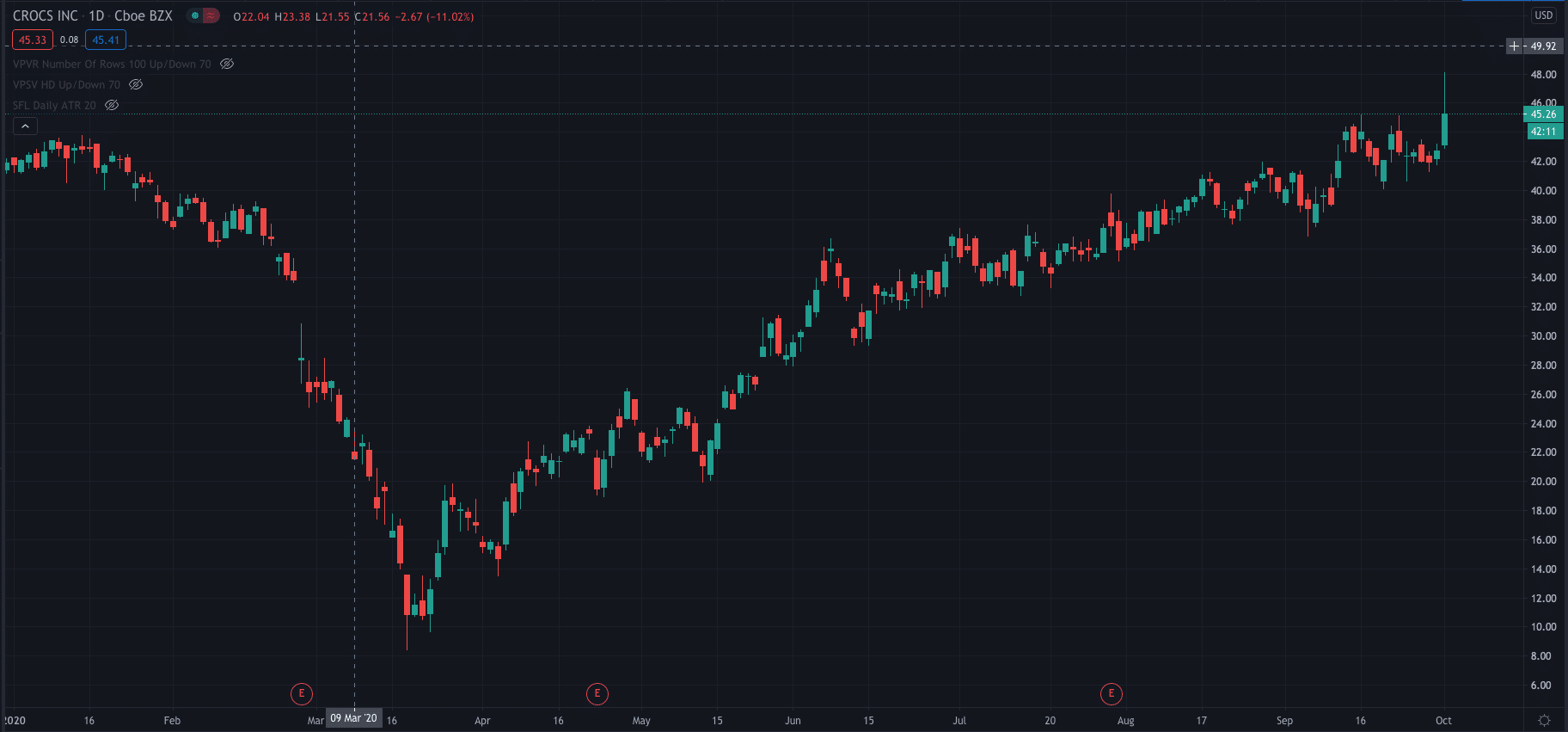 17:32


SPI Energy Shares Down 20%

$SPI

SPI Energy, remember them from last week? If not here is the story: SPI ENERGY SURGES 4,000% ON NEWS OF NEW ELECTRIC VEHICLE SUBSIDIARY

The company announced it was launching an electric vehicle subsidiary and that day saw its share price reach a high of $46.67. However, since then its shares have continued to fall and are now down at $5.72 after a 20.56% fall today.
17:11


European Equities Close

FTSE 100    -0.23%

DAX             +0.23%

STOXX 50  +0.02%

IBEX 35      +0.21%

CAC 40        +0.43%
16:57


Zosano Shares Plunge

Shares of Zosano Pharma Corp (NASDAQ: ZSAN) fell 61.7% today after the company received a discipline review letter (RSL) from the US Food & Drug Administration (FDA) in connection with the Qtrypta (zolmitriptan transdermal microneedle system) 505(b)(2) New Drug Application (NDA).

ZOSANO PHARMA SHARES PLUNGE 61.7% ON FDA REVIEW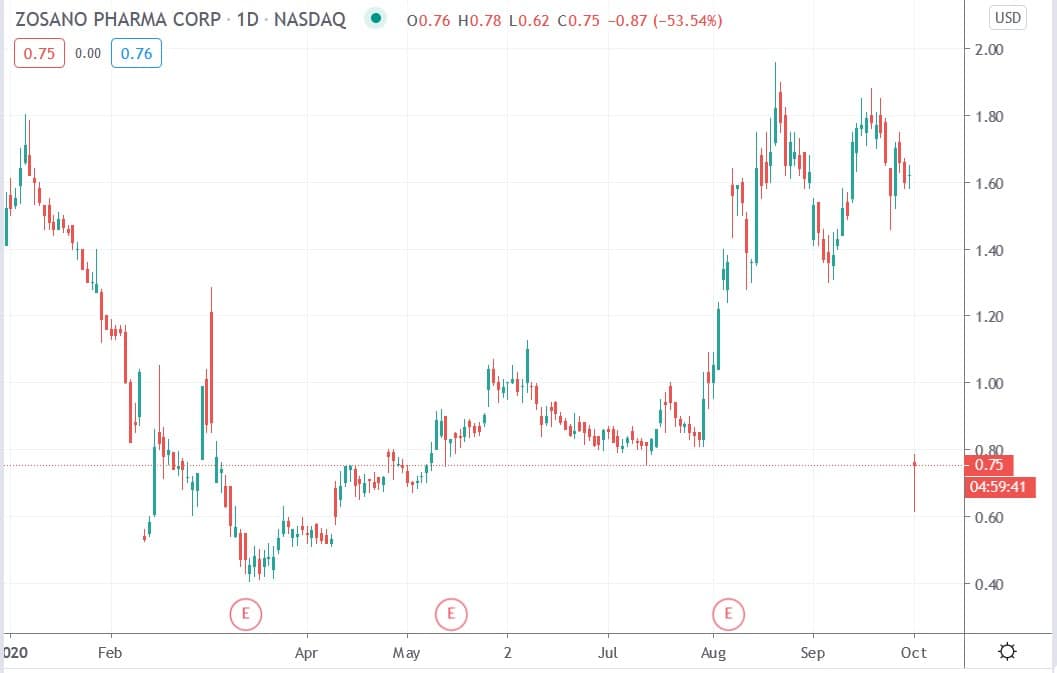 15:29


US Equities

Here's how US equities are performing so far…

DOW          +0.15%

S&P 500    +0.30%

NASDAQ   +0.86%
14:28


Solid Biosciences (SLDB) Shares Surge

Solid Biosciences Inc (NASDAQ: SLDB) have confirmed that the US Food and Drug Administration (FDA) has lifted the clinical hold placed on the company's IGNITE DMD Phase 1/2 clinical trial sending its shares surging over 102% to $4.78.

SOLID BIOSCIENCES (SLDB) STOCK SKYROCKETS AFTER FDA LIFTS CLINICAL HOLD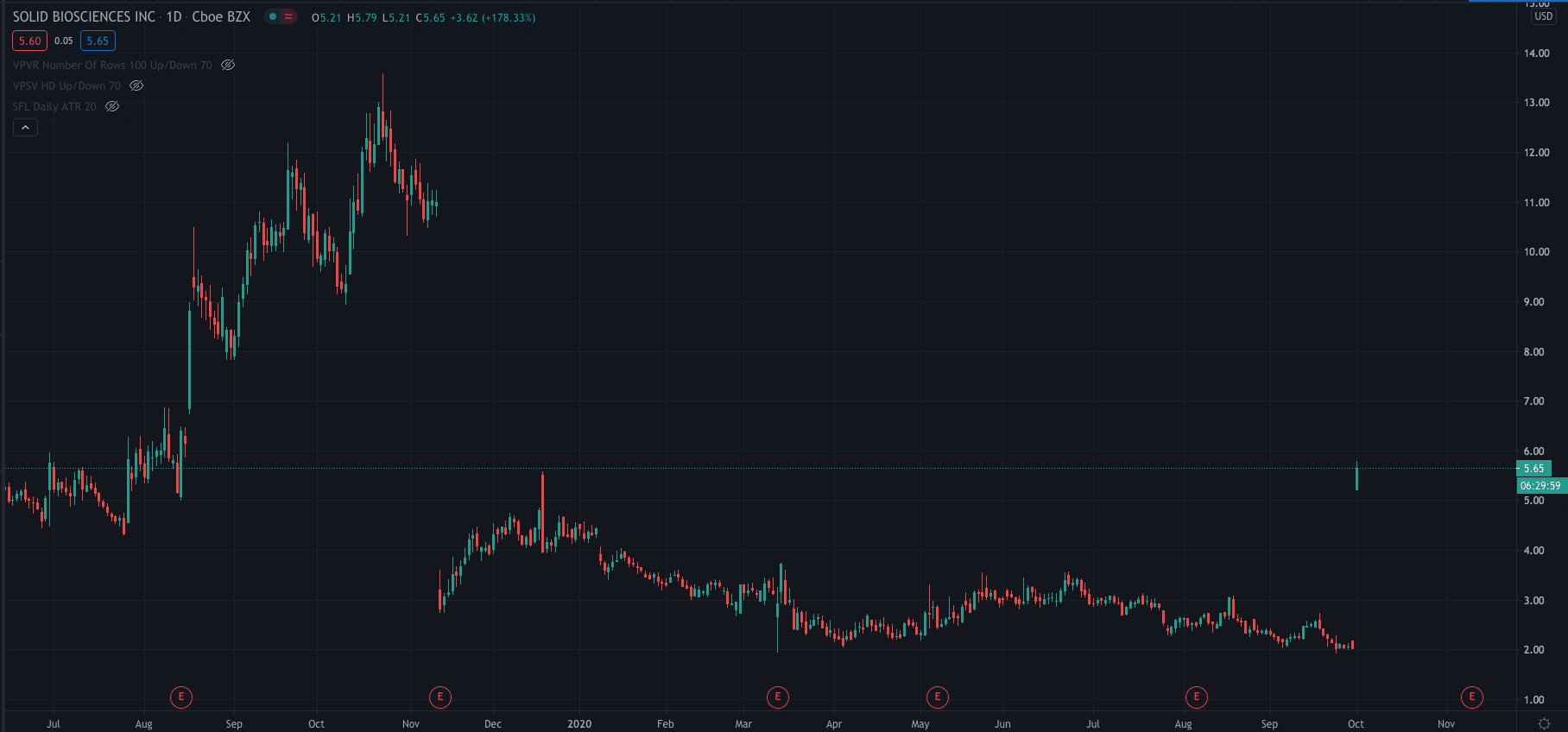 11:06


Halfords Shares Surge On Profit Increase

Halford shares are up 19% at 216.2p after the company reported rising profits as a result of the cycling boom continuing due to the ongoing COVID-19 pandemic.

There has also been an increase in the motoring services portion of its business as commuters preferred to stay away from public transport.
H1 profit before tax expected to be in excess of £55 million
10:50


European Equities

Here's how some of the European indexes are getting on so far today…

FTSE 100      +0.87%

DAX               +0.12%

STOXX 50    +0.28%

IBEX 35        +0.30%

CAC 40         +0.74%
10:11


Digitalbox Shares Surge

Shares of Digitalbox PLC (LON: DBOX) have surged 18% after the company announced that it had acquired The Tab, a British student publisher, for £750,000.

DIGITALBOX SHARES SURGES 18% ON THE TAB ACQUISITION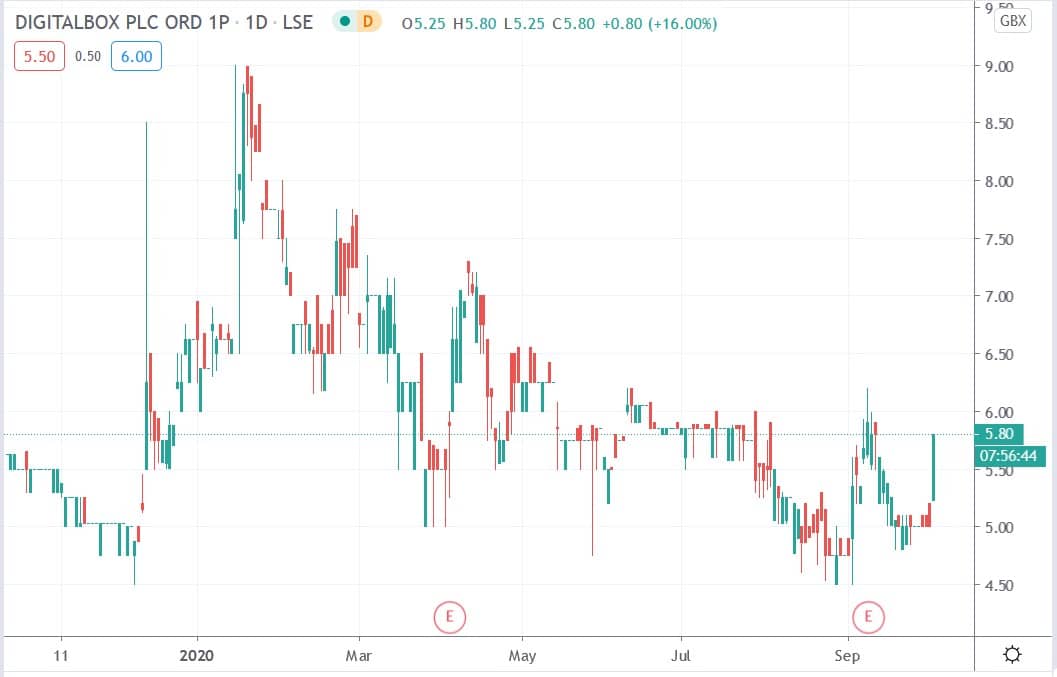 09:17


Bayer Shares Plummet

Bayer shares are currently down 10% at $47.89 after the company revealed billions of dollars worth of cost-cutting measures to counter falling demand for its agricultural products.

The company stated that the COVID-19 pandemic will impact its crop science business worse than first feared and it does not expect market conditions to improve considerably in the near future. This has resulted in Bayer stating it won't meet its sales and cash flow targets for 2021.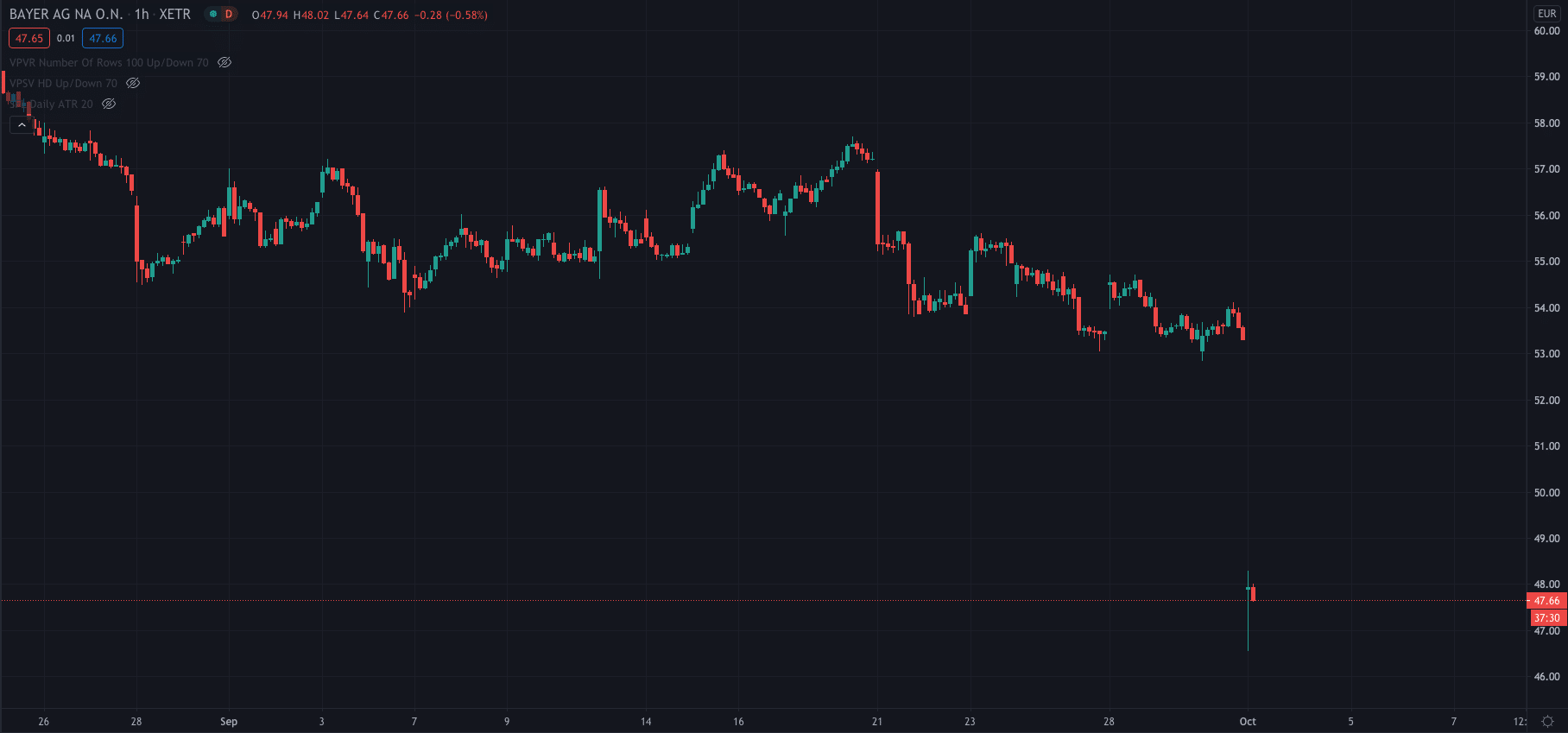 08:45


Brexit News...

Some Brexit news for you and its GBP negative…

EU Sources: EU & UK reportedly fail to close differences in the latest round of trade talks

GBP/USD: 1.2885 -0.21%
07:58


Preview

Good morning all…

-Asia-Pac markets traded mostly positive, although, Chinese markets are closed for golden week

-Japan was forced into a rare halt for all stock trading after a system error

-US equity futures are trading higher

-US House Democrats delayed the vote on the $2.2 trillion coronavirus stimulus bill to allow more time for talks

-There was more news of job cuts with Goldman Sachs set to resume job cuts after halting them during the pandemic and Allstate Corp revealed they  are to cut around 3,800 jobs

-American Airlines are to move ahead with 19,000 furloughs but will recall workers if an aid deal is reached, while United Airlines will also move forward with more than 13,000 furloughs as the CARES act is set to expire

-In FX markets risk currencies are gaining strength

-On today's calendar we have European, UK, US and Canadian PMI's, European unemployment rate, US personal spending and initial jobless claims