Latest

21:05


US Equities Close

Another down day for US indexes…

DOW         -1.92%

S&P 500   -2.38%

NASDAQ  -3.02%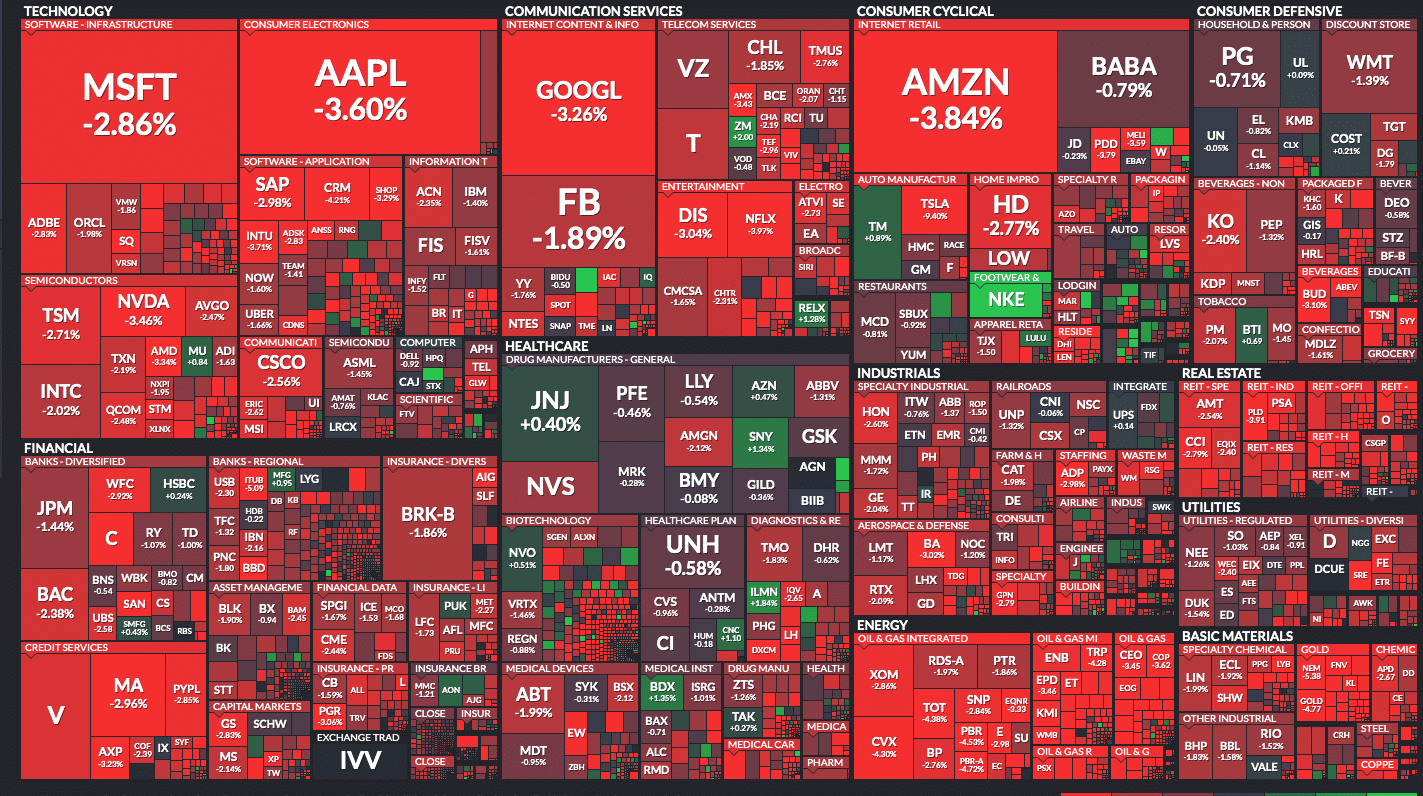 Today

20:16


SPI Energy Stock Up 1653%!

Current price $SPI: $18:37 +1653%

So, after announcing a new EV subsidiary, SPI energy's stock has catapulted over 3500%.

I wrote this piece when it was (just) 200% higher, but here is the full story…

SPI ENERGY SURGES 200% ON NEWS OF NEW ELECTRIC VEHICLE SUBSIDIARY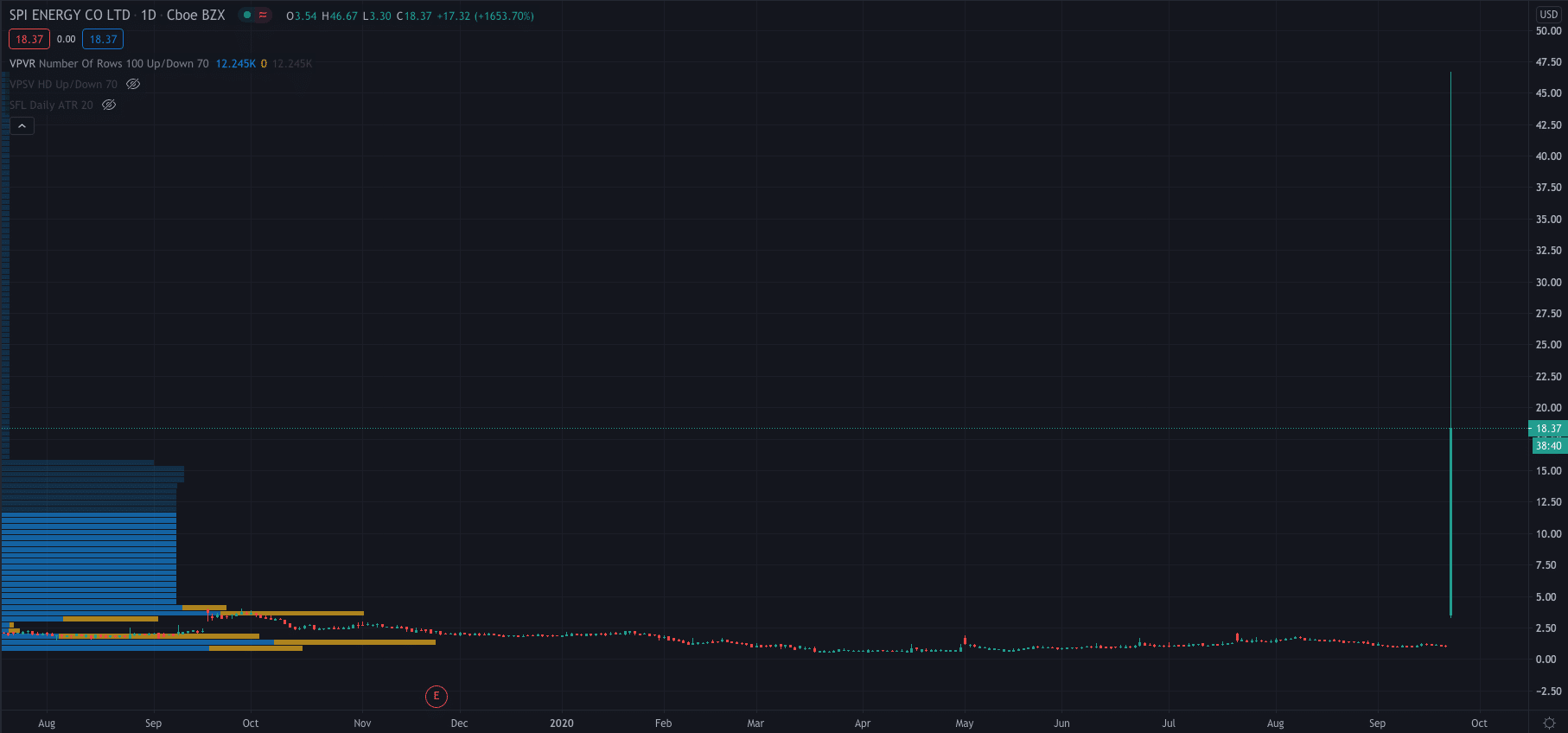 Today

20:02


US Equities Down...

As we head into the last hour US indexes are in the red…

DOW         -2%

S&P 500   -2.33%

NASDAQ  -3.05%
Today

17:34


Tesla Outage...

$TSLA: -8.76%  $387.08

Uh Oh…

Tesla suffers complete network outage, internal systems and connectivity features down.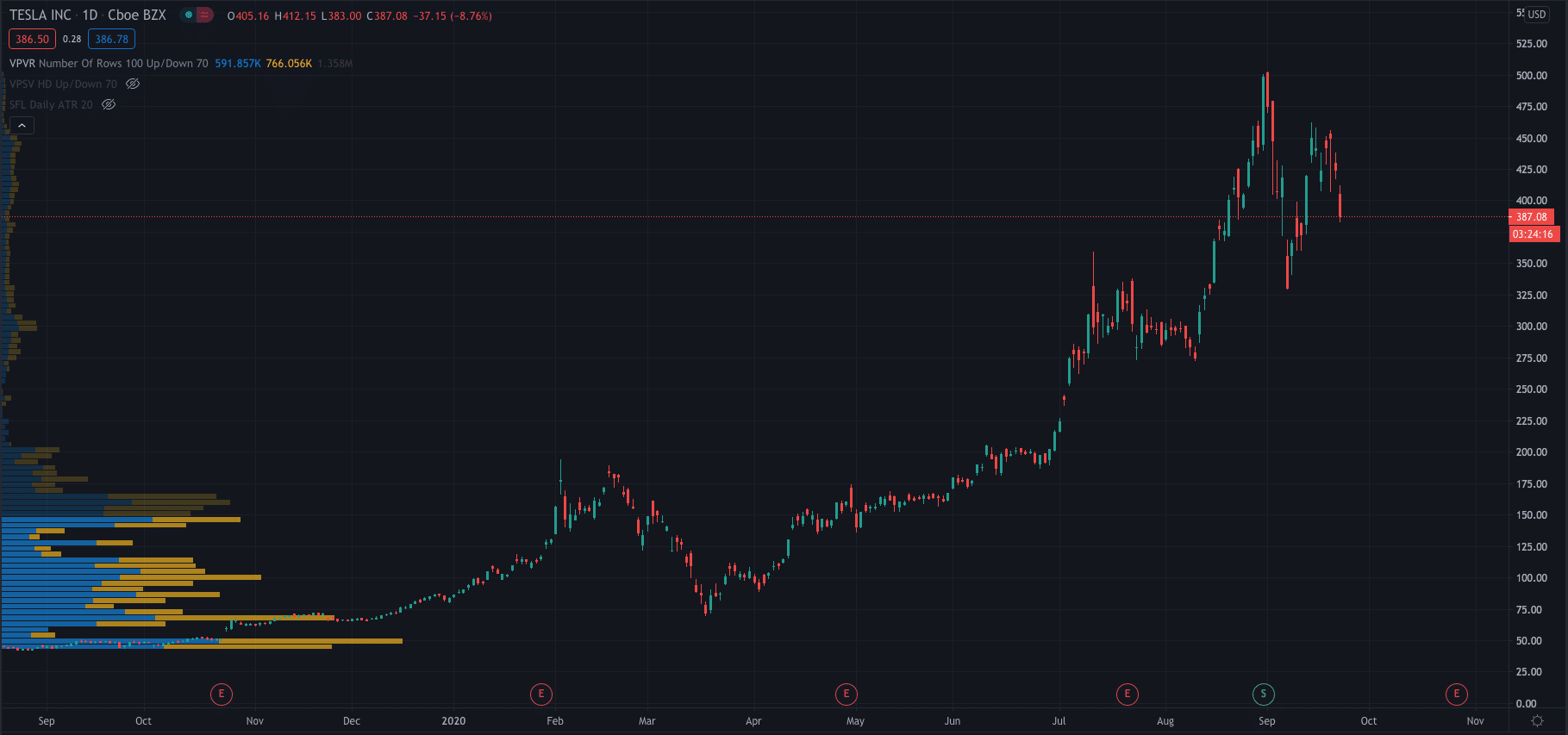 Today

16:43


European Equities Close

FTSE 100     +1.21%

DAX              +0.33%

STOXX 50   +0.50%
Today

15:45


Cineworld Shares Surge 12%

Shares of Cineworld Group plc (LON: CINE) today surged 17% ahead of the company's H1 2020 earning results set for release tomorrow…

CINEWORLD SHARES SURGE 17% AHEAD OF H1 EARNINGS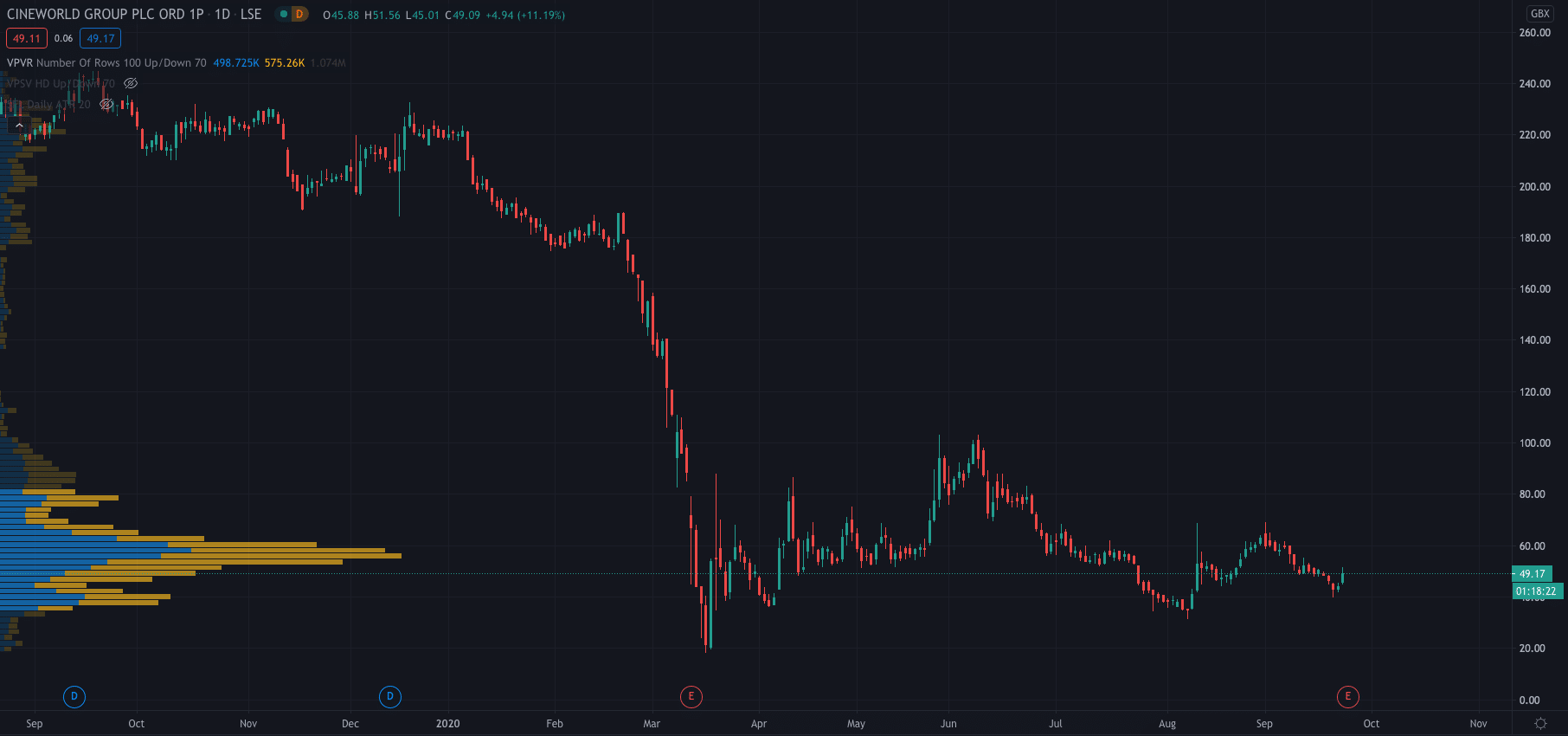 Today

15:08


US Equities

Here's how US equities are performing…

DOW          +0.10%

S&P 500    -0.26%

NASDAQ   -0.78%
Today

14:47


SPI Energy Stock Skyrockets...

$SPI: +231% $3.47

Hong Kong-based SPI Energy (NASDAQ: SPI) has announced the launch of EdisonFuture Inc, a company wholly owned by SPI that will design and develop electric vehicles and charging solutions in news that has sent its stock surging over 300% higher.

SPI ENERGY SURGES 200% ON NEWS OF NEW ELECTRIC VEHICLE SUBSIDIARY
Today

10:16


Tesla Shares Fall

$TSLA

Tesla shares are down 4% premarket at $406 after yesterday's Battery Day.
Today

10:12


Etherem Price Tumbles...

Ethereum (ETH/USD) price is trading almost 10% down on the week after the buyers failed to stay above the $365 handle…

ETHEREUM (ETH) PRICE TUMBLES. HERE'S WHY
Today

09:11


UK Stock Movers

Nahl Group (NAH) +29% – Frenkel Topping acquires Nahl shares. Frenkel makes preliminary approach for acquisition.

Applied Graphene Materials (AGM) +25% – Leading care care product company launches a new product using AGM's Genable graphene dispersions.

Diploma (DPLM) +20% – HERE'S WHY DIPLOMA SHARE PRICE SKYROCKETED TODAY

AA (AA.)  -15% – Platinum Equity does not intend to make an offer for AA

Grafenia (GRA) -10%

Fresnillo (FRES) -4%
Today

09:05


LoopUp Shares Surge

Shares of LoopUp Group PLC (LON: LOOP) surged 13.6% today after the cloud communications and remote meetings software provider reported its H1 2020 earnings, which beat analysts expectations by a wide margin.

LOOPUP SHARES SURGE 13.6% ON UPBEAT H1 EARNINGS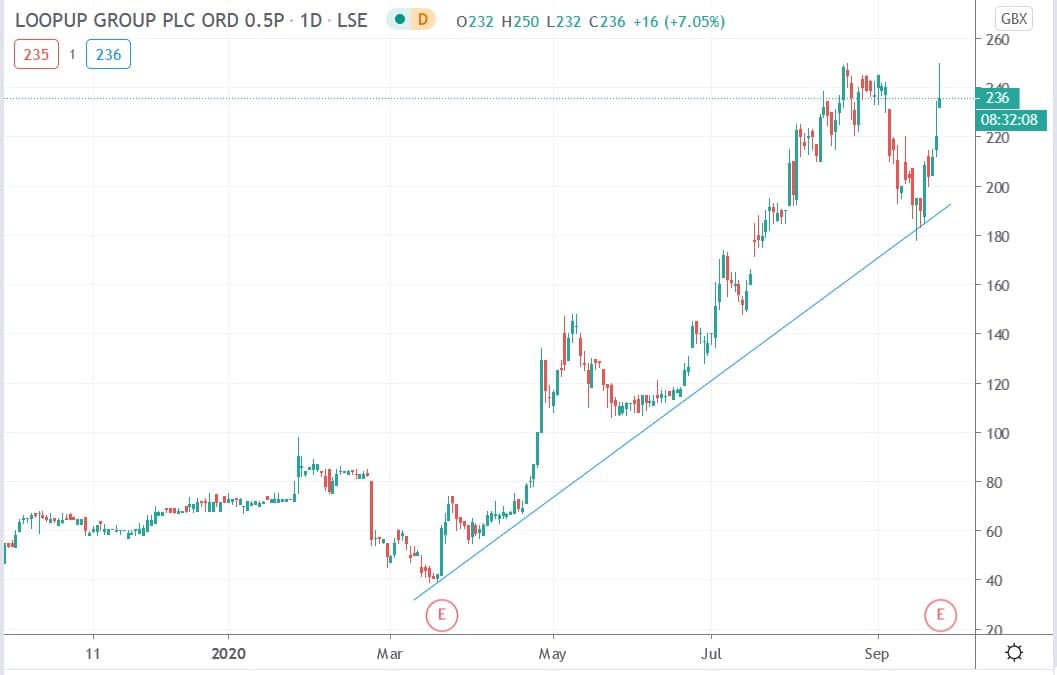 Today

08:33


European Equities

FTSE 100     +1.22%

DAX              +1.20%

STOXX 50   +1.25%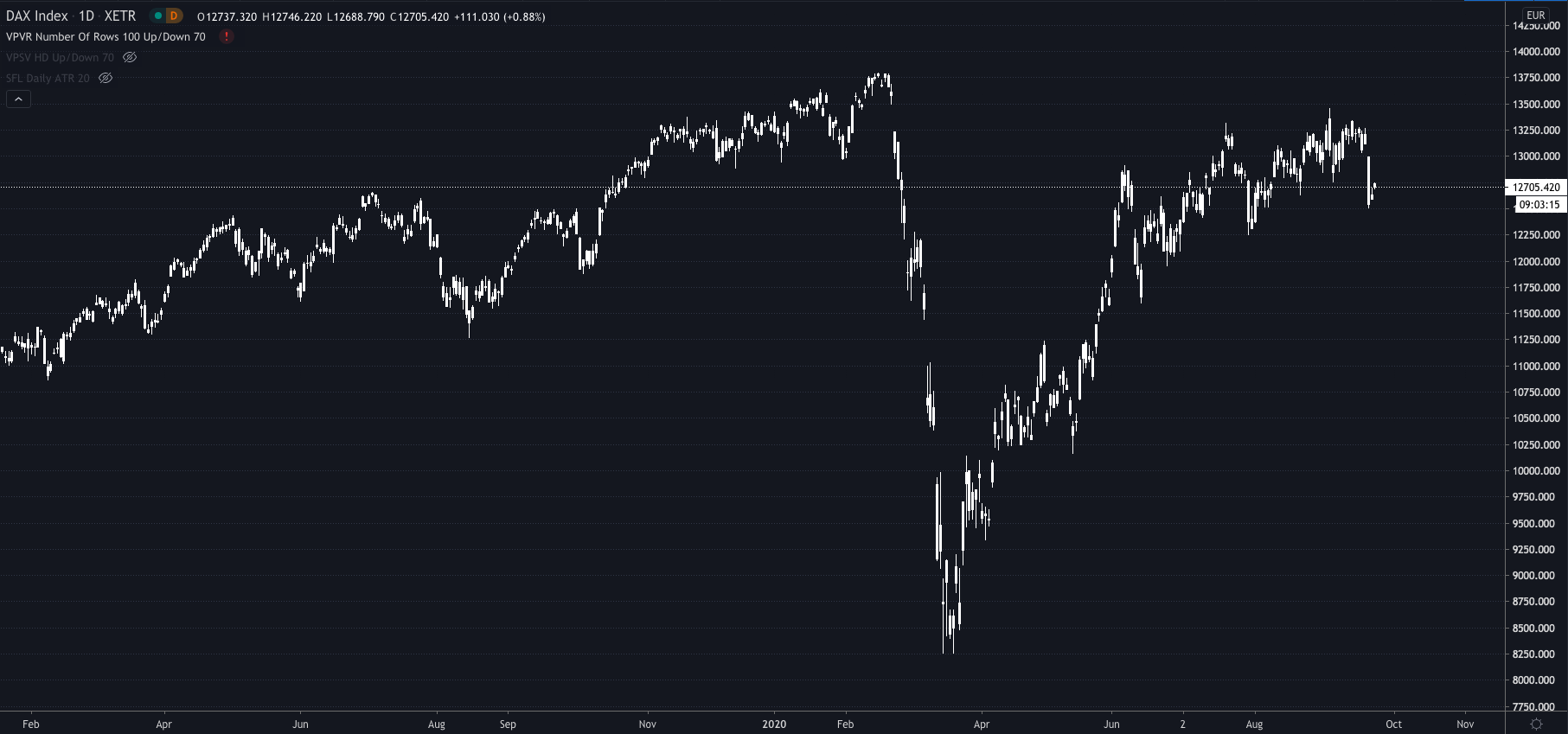 Today

07:30


Preview

Good morning people…

-Asia-Pac markets were mixed with the ASX gaining 2.42% and the Nikkei losing 0.08%.

-The RBNZ kept interest rates on hold at 0.25%

-Tesla had its Battery Day with Elon Musk saying that the company plans to manufacture a car that will cost $25,000 in about three years time

-Nike shares gained after-hours following the company's earnings report

-In FX markets the dollar continues to make gains against the other major pairs

-On the calendar, we have eurozone, UK and US PMI's along with a host of Federal Reserve speakers