Online used car retailer Carvana (NYSE: CVNA) has seen its share price skyrocket after the company said it expects a record performance in Q3.
Carvana released a statement saying that it expects to achieve company record across several important metrics, including retail units sold, total revenue, and total gross profit per unit.
The company also said it expects to breakeven on earnings before interest, taxes, depreciation and amortisation EBITDA in the third quarter.
"The momentum that we saw in the second quarter accelerated into the third, leading to record performance for Carvana in metrics that demonstrate strong progress both in growth and towards profitability," said Ernie Garcia, Carvana founder and CEO.
Investment bank Piper Sandler provided positive commentary on the Carvana earlier today, stating that the company remains in a strong position to benefit from the rise in used car demand.
Carvana stock price…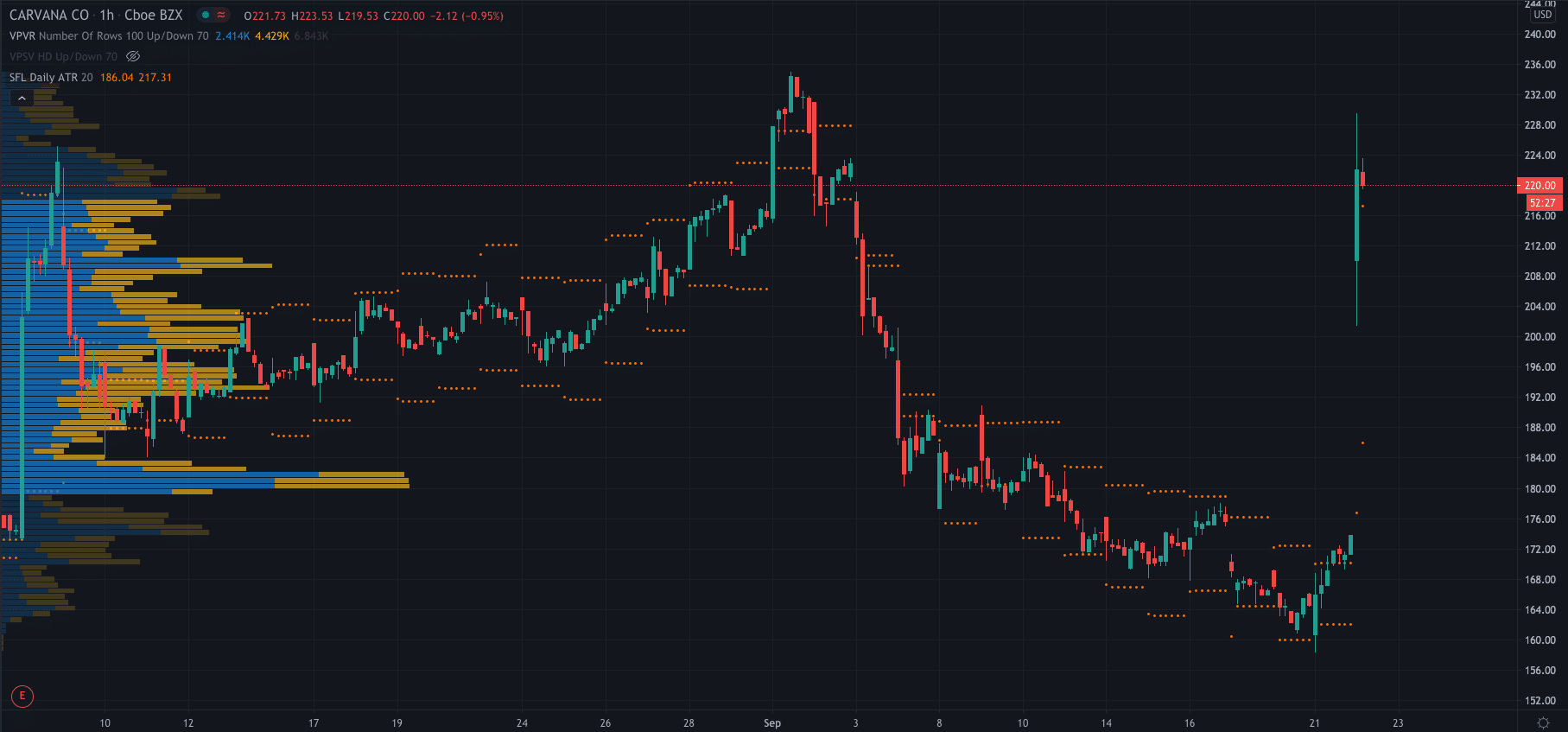 Shares of Carvana surged higher after the release. They are currently trading at $222.07 per share, up 27% after earlier reaching a high of $229.50.
Its share price has increased by 143% in value so far in 2020.
PEOPLE WHO READ THIS ALSO VIEWED: