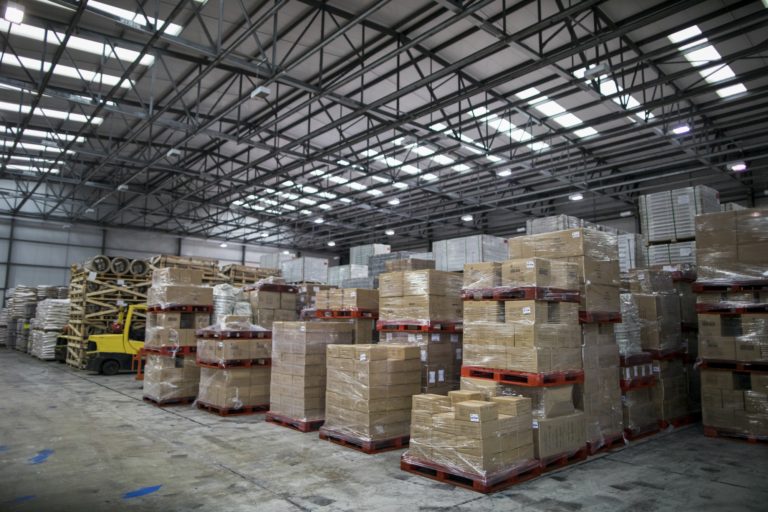 Shares of [email protected] Capital PLC (LON: SYME) plunged 14.3% after the company postponed the publication of its full-year 2020 financial results and its annual general meeting (AGM).

The inventory monetisation company said that it would publish its full-year results soon after completing the acquisition of TradeFlow Capital announced last week using funds raised via a share placement and from new investors.
[email protected] has in the past postponed the publication of its annual results drawing criticism from various quarters, with some saying that the firm is misleading investors.
However, investors should know that the company did not have a substantive chief financial officer (CFO) until the appointment of Amy Benning as CFO on 1 April 2021.
We should not forget the fact that [email protected] listed on the London Stock Exchange via a reverse takeover of Abal Group and had to compile and publish its predecessor's financial accounts as well as its own without a finance chief.
[email protected] has been growing its business operations at a pace very few companies can match, which explains the many delays in publishing its financial results. Still, I expect this to change going forward.
The recent acquisition of TradeFlow Capital is an excellent example of the rapid growth trajectory being pursued by the company, which has a new inventory funding business that has significant scaling potential.
While nothing is guaranteed in the markets, I bet that [email protected] Capital will prove its detractors wrong over time as it builds out its global operations and reaches businesses in many countries that need inventory funding to generate cash flow.
Today's announcement did not win the company any favours with its critics, but having appointed an experienced CFO, [email protected] is likely to report its future results within the stipulated timeframes.
[email protected] Capital's shares are trading near a support level providing bullish investors with an excellent opportunity to open new positions.
*This is not investment advice.
[email protected] (SYME) share price.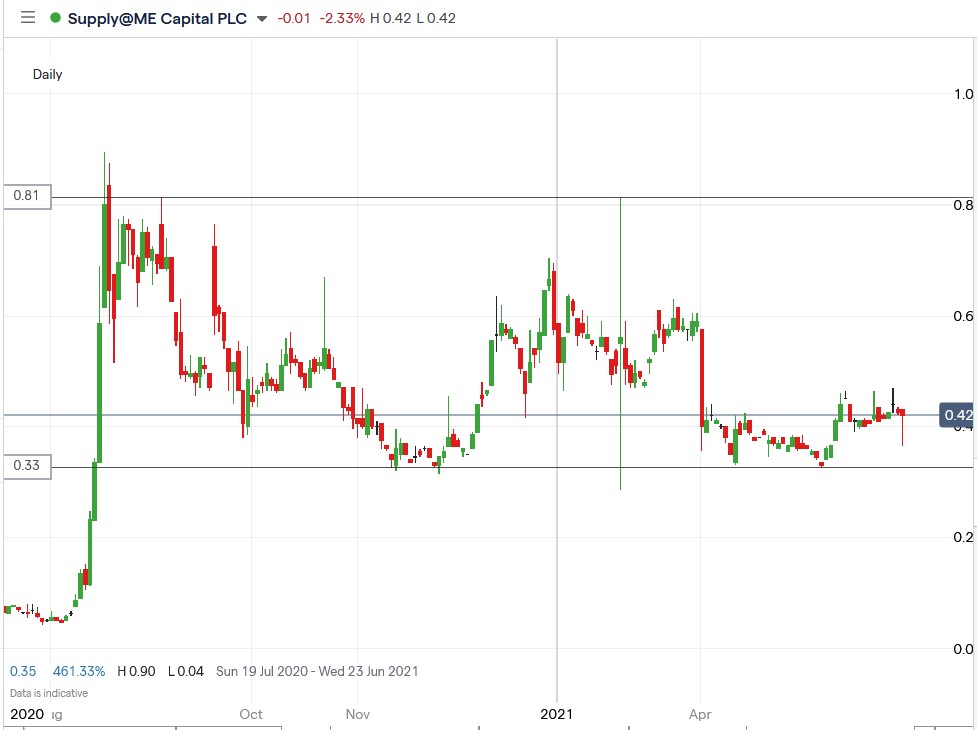 [email protected] shares fell 14.28% to trade at 0.36p, dropping from Thursday's closing price of 0.42p.
One of the most frequently asked questions we receive is, "what stocks are best to buy right now?" It's a wide-ranging question, but one that we have answered… Our AskTraders stock analysts regularly review the market and compile a list of which companies you should be adding to your portfolio, including short and longer-term positions. Here are the best stocks to buy right now