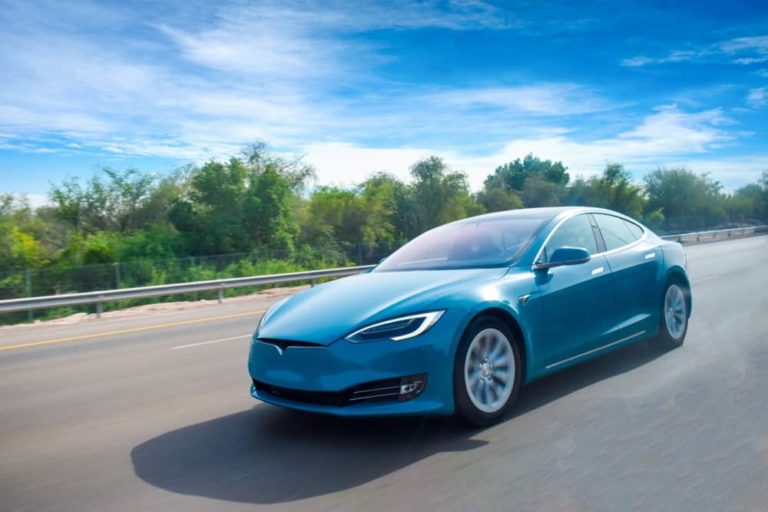 On Friday, Tesla (NASDAQ: TSLA) reported that it delivered over 200,000 vehicles in a quarter for the first time.

The company revealed that deliveries for Q2 were 201,250, compared to the previous record of 184,800 delivered in Q1.
However, the number was just below expectations, with analysts predicting Tesla to deliver approximately 202,800 cars.
The deliveries consisted of 199,360 of its Model 3 and Y and 1,890 of its Model S and X. The company produced 2,340 Model S and X vehicles and 204,081 Model 3 and Y's during the quarter.
Like other car manufacturers, the company had to cope with semiconductor chip and other parts shortages during Q2, along with price rises.
Congrats Tesla Team on over 200,000 car built & delivered in Q2, despite many challenges!!

— Elon Musk (@elonmusk) July 2, 2021
Earlier on Friday, Bloomberg reported that India Transport Minister Nitin Gadkari made references to Tesla potentially stepping up senior management recruiting and building electric charging stations across select highways in the country.
It prompted Morgan Stanley analyst Adam Jonas to point out that Tesla's India team forecasts battery electric vehicle volume to exceed 200,000 units by 2025 and for the Indian battery electric vehicle market (BEV) to account for 10% of global BEV volume by 2035.
The analyst believes that Tesla India will gain "serious investor attention" over the next few months and kept an Overweight rating and $900 price target.
Tesla shares are currently trading at $686, up 1.19%.
Should You Invest in Tesla Shares?
One of the most frequently asked questions we receive is, "what stocks are best to buy right now?" It's a wide-ranging question, but one that we have answered… Our AskTraders stock analysts regularly review the market and compile a list of which companies you should be adding to your portfolio, including short and longer-term positions. Here are the best stocks to buy right now