Online advertising technologies firm Tremor International (LON: TRMR) has seen its shares rally on Friday morning after the company said the record revenue and profit growth in the second half of 2020 continued through to the year-end, with trading in the month of December at a record high and materially exceeding the company's expectations.
Tremor it said it now expects trading for the year ending 31 December 2020 to be ahead of the ranges outlined in its most recent statement on the 30th of November.
They previously expected revenue between $390-400 million but now expect to report revenue between $404-408 million.

The performance shows a 72% growth in revenue for Q4 2020 compared the previous year and a 50% growth in the second half of 2020, compared to the same period in 2019.
Tremor's board and management believe the growth is set to continue in 2021 despite the issues related to the coronavirus pandemic, with the company set to focus on video, data and Connected TV – which is complemented by its end-to-end technology platform and broadened geographic footprint.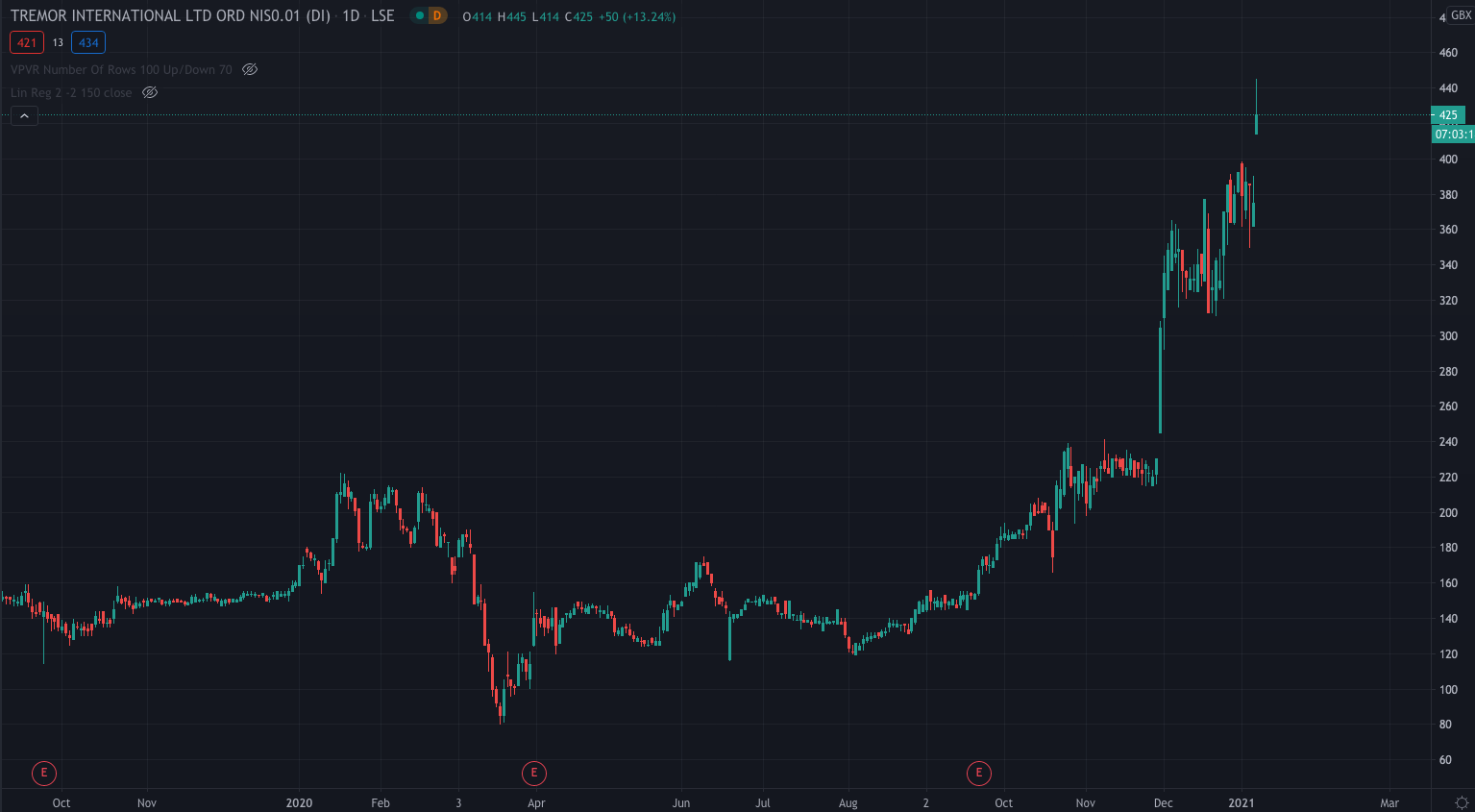 Elsewhere, Tremor reported that it bought back 24,760 of its ordinary shares on the 7th of January,
The purchase price for the stock was 385.1p per share with the transaction coming under its Buyback Programme. They will be reclassified as dormant shares under the Israeli Companies Law and will be held in treasury.
Tremor's issued share capital consists of 133,254,521 ordinary shares, along with 28,098,423 shares reclassified as dormant shares, making the total number of shares with voting rights 133,254,521.
Today's news has seen Tremor's stock price shoot higher. After initially reaching 445p per share they are now trading at 435p, up 15.97%.