Latest

16:55


Chimerix

Biopharmaceutical firm Chimerix (NASDAQ: CMRX) shares are trading higher on Friday after the company announced the acquisition of Oncoceutics, a privately held clinical-stage biotechnology company.

Full story: CHIMERIX SHARE PRICE RISES AFTER $78M ONCOCEUTICS ACQUISITION

Check out the Best Healthcare Stocks to Buy Right Now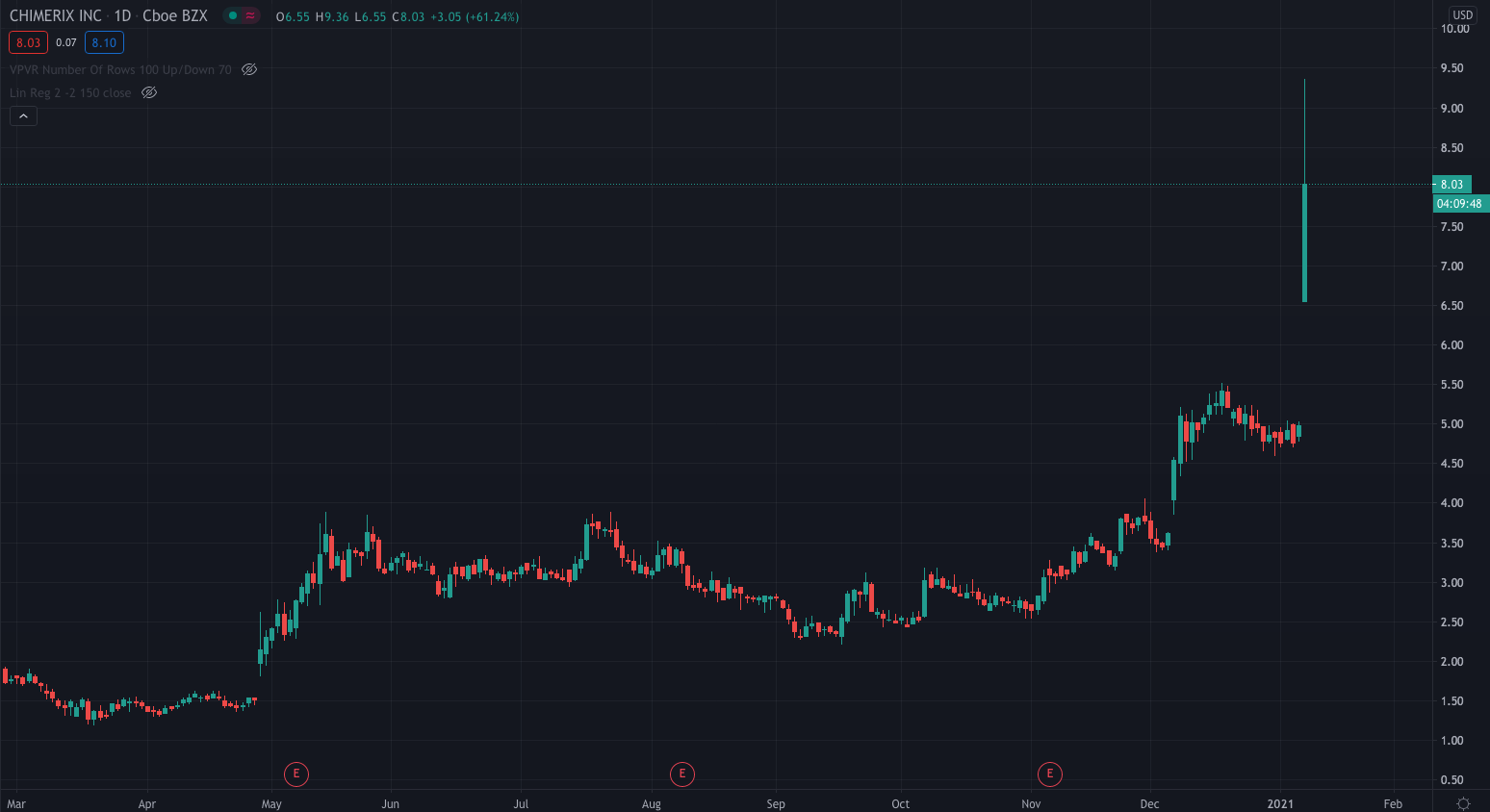 16:31


European Equities Close
FTSE 100: +0.26%
DAX: +0.61%
STOXX 50: +0.61%
IBEX 35: +0.22%
CAC 40: +0.65%
15:42


ZW Data Technologies (CNET)

ZW Data Technologies (NASDAQ: CNET) is one of the biggest US stock movers so far today, up 95% at $3.64.

The move comes after the China-based, online advertising, precision marketing, and data analytics company announced that it has reached a strategic partnership with Yujun Capital and its subsidiary Yujun Digital Technology Co., Ltd pursuant to which Yujun Digital will provide online branding and management service to the ZW's merchant clients.

Handong Cheng, Chairman and CEO of ZW commented, "ZW Data and Yujun Capital will build a five-dimensional platform with digital product selection, brand content marketing, digital growth, private domain traffic operation, and brand digital intelligence. Through integration of capital, strategy, brand, private domain, data and intelligent solutions, we strive to assist our clients in their brand building with blockchain technology."
14:24


US Equities
DOW: +0.30%
S&P: +0.40%
NASDAQ: +0.66%
Tesla opens up above $800 billion in market cap.
14:02


Tesla

Much like Bitcoin, Tesla's price just keeps on climbing.

Premarket they are up 4.52% at $852.93.

Check out the Best Shares To Buy Right Now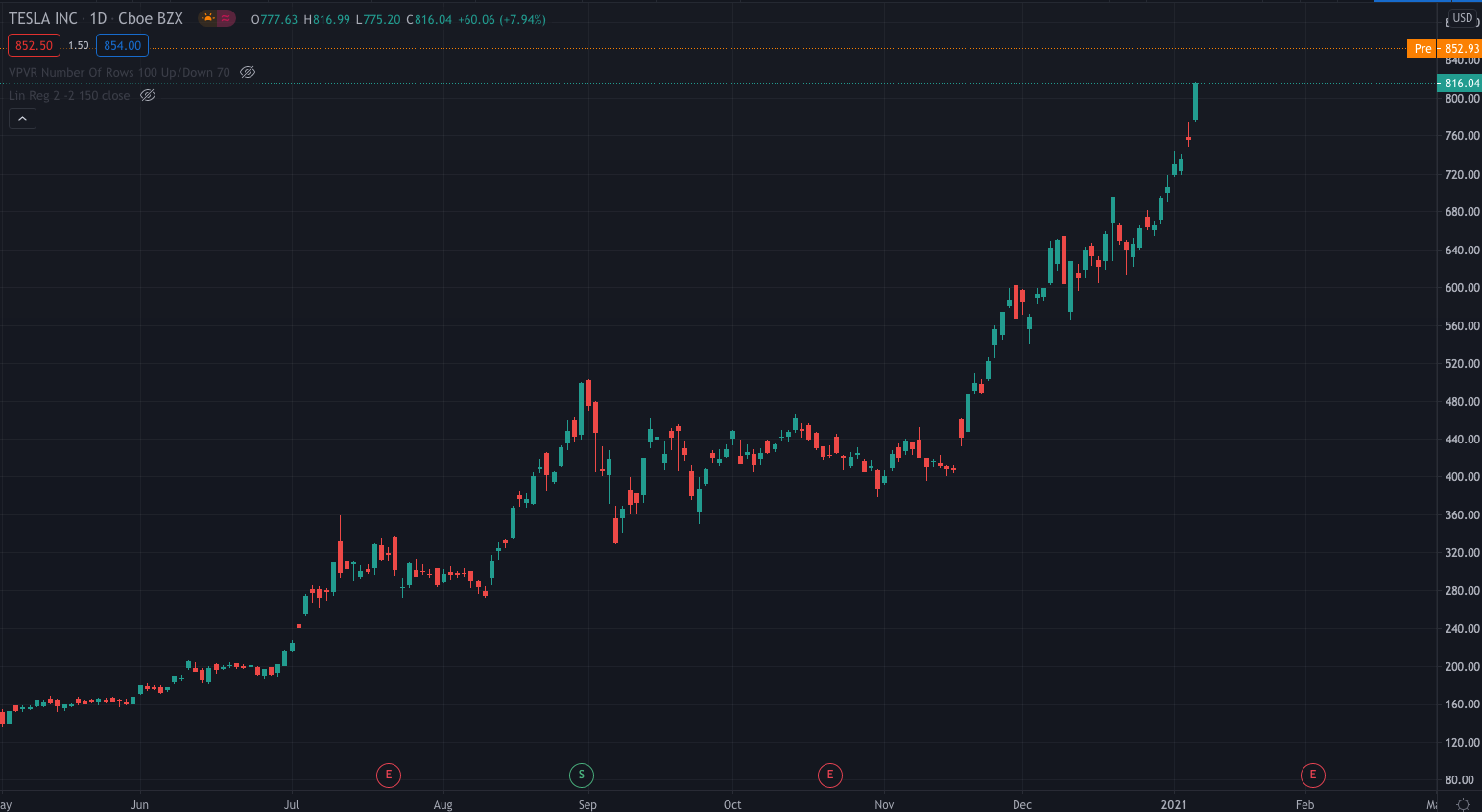 12:36


Bakkt, VPC Impact Merger

Blank cheque firm VPC Impact (NASDAQ: VIH) shares are climbing on Friday after a Bloomberg report that they are nearing a merger with crypto exchange Bakkt.

Full Story: VPC IMPACT ACQUISITION STOCK JUMPS AFTER BLOOMBERG REPORTS OF MERGER WITH BAKKT

Check out the Best Tech Stocks To Buy Right Now
12:03


Moderna

According to reports, the UK is set to approve Moderna's coronavirus vaccine as soon as today.

On Thursday, Moderna' CEO said ts vaccine would be likely to protect against the virus for a "couple of years."

Update: Moderna's vaccine has now been authorised by the UK Medicines Regulator.  Doses will be available from the spring.

The UK has ordered an additional 10 million doses, taking its total to 17 million.
11:03


Bitcoin

We normally only post stock news here, but it is hard to ignore Bitcoin at the moment…

It is well above the $40,00 now, and in the last hour, it touched a new all-time high of $41,000.

BTC/USD is currently priced at 40,897 after a monumental rally which started around October 2020. Just this week its value has gained 23.42%, while in the last six months it has risen over 288%.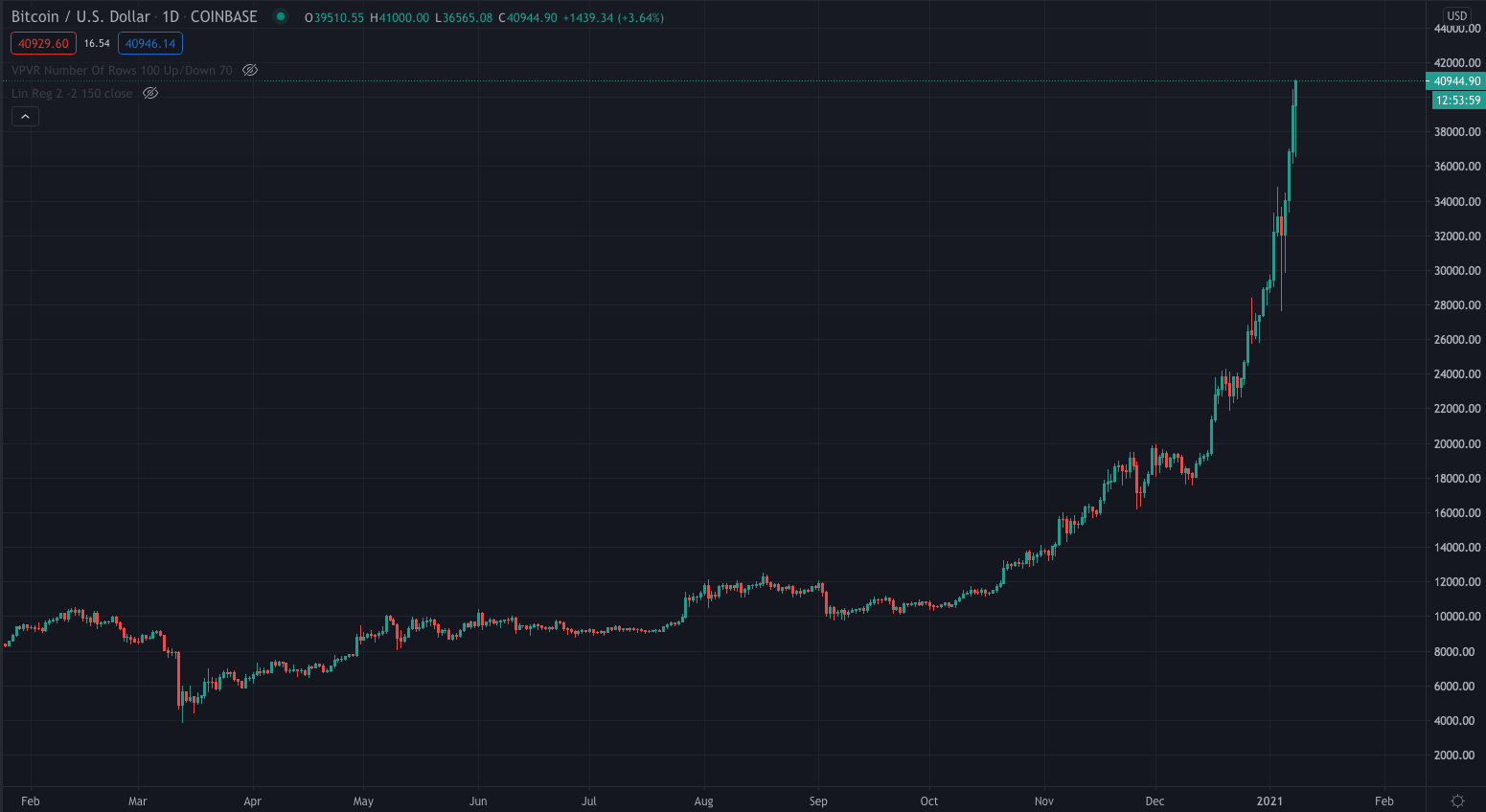 10:35


Eurasia Mining

Shares of Eurasia Mining plc (LON: EUA) plunged 8.8% despite the lack of major announcements from the Russia-focused Palladium miner.

Full Story: EURASIA MINING SHARES PLUNGE 8.8% DESPITE LACK OF NEWS FROM THE PALLADIUM MINER

Check out The Best AIM Shares To Buy Right Now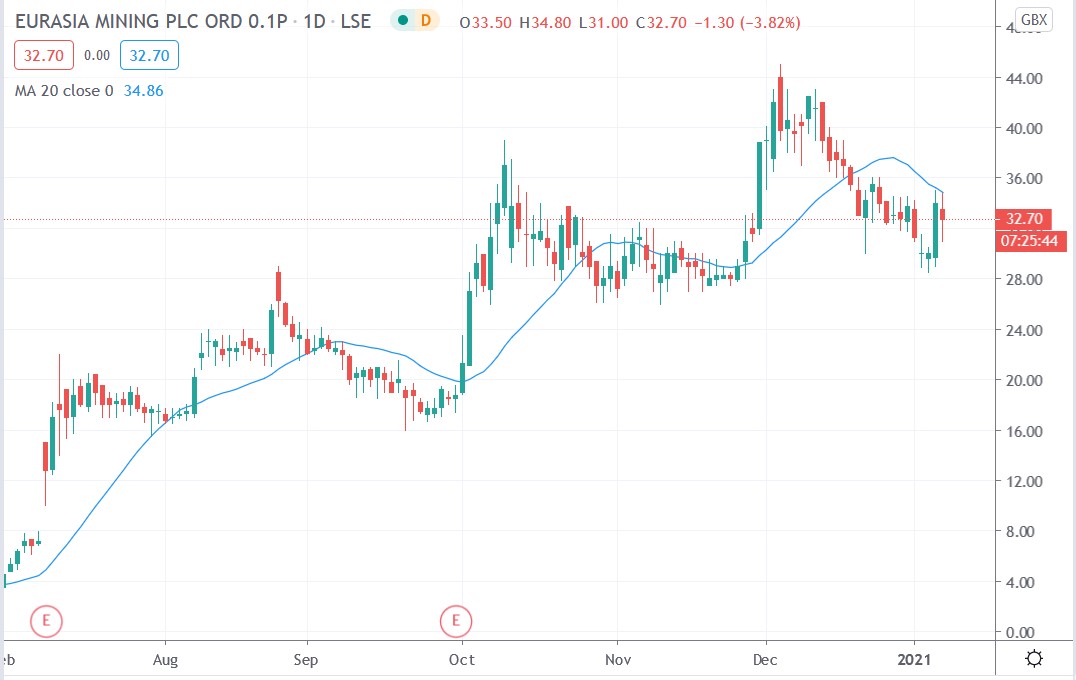 10:02


UK Stock Gainers
08:05


European Equities
FTSE 100: +0.43%
DAX: +1.03%
STOXX 50: +0.98%
IBEX 35: +0.40%
CAC 40: +0.91%
Overnight News:
The S&P 500 closed over 3800 for the first time ever
Boeing agreed to pay more than $2.5bn to settle a criminal probe with the US Justice Department
Sarepta Therapeutics shares plunged over 50% after-hours following disappointing muscular dystrophy treatment data
Cardtronics shares rose over 12% after-hours following the filing of a preliminary proxy statement and receipt of an unsolicited acquisition proposal at $39 per share
Apple and Hyundai are in early negotiations on the development of self-driving electric vehicles, Bloomberg reported