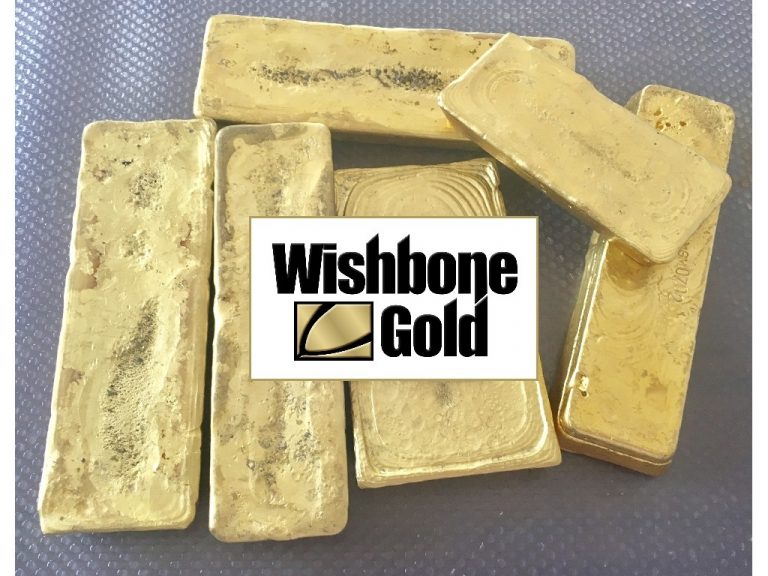 Shares of Wishbone Gold PLC (LON: WSBN) surged 6.19% after revealing that independent consultants had advised doing a more detailed geochemistry sampling programme at Red Setter before drilling operations.

The company noted that it had commenced the sampling programme, which should take approximately 20 days. The recommendation was based on recent results from other companies operating in the Patersons Range.
Wishbone will be using the cutting-edge Ionic Leach technology using partial digest assaying by ALS Global Laboratories, which shares similarities with MMI. Furthermore, Ionic Leach has a turnaround time of 4 weeks, which is much shorter than MMI.
The company reminded investors that it has a license from the Western Australian Government's Department of Mines, Industry Regulation and Safety ("DMIRS") to drill up to 30,000 metres at Red Setter.
While today's news provided a welcome relief to its investors, Wishbone shares still have a long way to go since they are trading 51% off their May high of 20.25p.
Richard Poulden, Wishbone Gold's Chairman, commented, "Recent Geological exploration experience by companies operating in the Patersons Range region have highlighted the benefits of conducting detailed surface geochemical programmes over blind magnetic and gravity targets to improve focus on prime targets for drilling. We know from the magnetics at Red Setter that we have an excellent set of targets at depths starting at just under 150m metres over about 3 square kilometres."
Wishbone plans to create a surface  "heat map" that coincides with the targets identified at depths to determine the best areas for the company to start drilling. The company also hopes to identify new drilling targets as its previous exploration efforts focused on a small tenement area based on magnetic targets.
Wishbone Gold share price.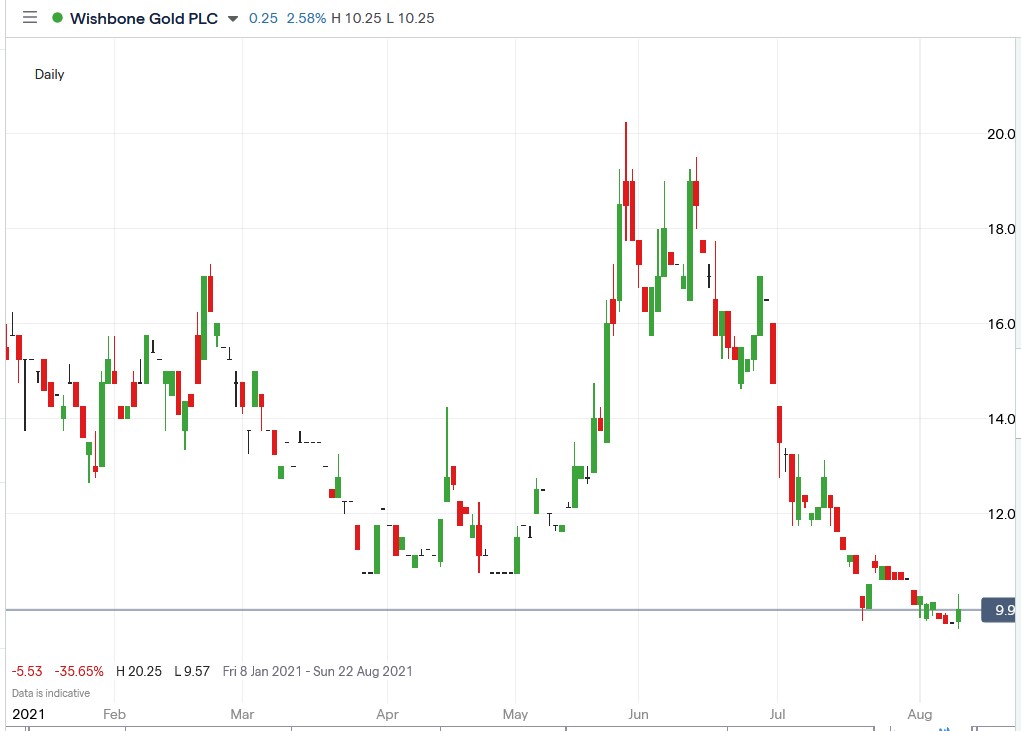 Wishbone Gold shares surged 6.19% to trade at 10.3p, rising from Monday's closing price of 9.7p.