How the forex market works – what you need to know about the forex market
As the largest market in the world, the forex market is worth over US$4 trillion. Trading takes place five days a week, 24 hours a day. This is one of the reasons that online forex trading for beginners is so popular, as it allows part-time traders to make trades outside of their usual work hours.
To make a trade, the trader must predict how the exchange rate between two currencies will change. The forex market allows individuals, companies and nations to exchange currency, as well as allowing traders to wager on the direction that currency pairs will take.
The first step to making a forex trade is to analyse the market and make a prediction regarding how the exchange rate between a currency pair will change. For instance, if you believe, due to pending events, that the US dollar will rise in comparison to the British pound, then you would probably buy US dollars and sell British pounds.
If your prediction is correct and the value of US dollars rises while the British pound sinks, you can sell for a profit. In order to make money though, your profit must exceed the expense of executing the trade with your broker. If your prediction was incorrect, then you would incur a loss.
A lot of people trade forex, from part-time traders who make trades in their free time to large companies. Reports indicate that on average there is more than US$5.3 trillion changing hands every day.
Top 3 Forex Broker Comparison
of 29 Forex Broker
Pepperstone
Currency pairs
70 Currencies
of 29 Forex Broker
GMO Trading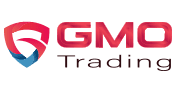 Currency pairs
60 Currencies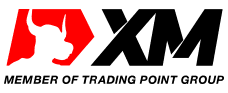 Currency pairs
55 Currencies
Am I guaranteed a profit? – starting out with realistic expectations
The forex market does not guarantee profits. Forex is decidedly one of the riskier types of investments. While there are an abundance of tutorials, books and guides that suggest you can easily make significant money trading forex, there is an equal amount of advice recommending that beginners should steer clear of trading in forex. Some suggest that the idea that anyone can reliably predict the movements of currencies is ridiculous.
If you have spent any time reading forums regarding the forex market, you are no doubt aware that there are large numbers of casual forex traders that report losses on a daily basis. Your ability to make a profit hinges on more than your ability to predict market movements. Your choice of broker will determine how much money you need to invest in order to make a profit. There is a wide variation in fees from broker to broker, with most charging fees to hold a position overnight as well. It is very important to familiarise yourself with the fees that your broker charges prior to making any trades. Performing a broker comparison on any of the brokers you may be interested in using is a good first step.
Most individual traders do not have access to large enough sums to achieve anything other than small gains with their trades. As with gambling, the first rule of online forex trading for beginners is to never invest more money than you can afford to lose.
What strategies do forex traders use? – common strategies employed by forex traders 
With the proliferation of various types of people trading forex, there are also a variety of strategies that are available to be used. Some popular trading strategies that even beginners can use include:
Day trading – This method of trading involves buying and selling currency pairs within a single trading day. With day trading you must take advantage of small movements within the market, but it also allows you to avoid the sometimes excessive fees for holding a position overnight.
Scalping – Scalping involves buying and then selling very quickly to generate a profit from small changes in price. To be successful in scalping, you must be able to accurately predict when a significant change in price is about to occur.
Swing trading – In swing trading, the trader buys a currency pair when it is expected to change direction, known as a 'swing'. These changes often coincide with current events. This method allows the trader to profit from small changes in the asset's price.
Position trading – Unlike the above methods, position trading involves holding a currency pair long-term to take advantage of major shifts in prices. With this method, you must take into account the fee that many brokers charge for holding a position overnight.
Each type of trading strategy features a different risk profile and trading time frame. It is important that you consider your personal preferences as you choose your preferred trading method.
Learn the forex lingo – Online forex trading for beginners
One of the most common terms used in a forex trading guide is "pip". A pip is a unit of measurement used to signify the change in value between two currencies.
A pip is typically the last decimal place of a price quotation, with most pairs extending to four decimal places. Some pairs only extend to two decimal places, such as the Japanese yen pairs.
Some brokers will offer trades that extend to five decimal places in the case of pairs commonly traded to four decimal places, and three decimal places for those typically traded to two decimal places. This unit of measurement is referred to as a fractional pip or a pipette.
Another common term that any guide on forex trading for beginners should cover is spread. Spread refers to the difference between the bid and offer price or the sell quote and the buy quote. The spread indicates how much a position must move in order for a trade to break even. In our example of the EUR/USD pair, if you receive a quote of 1.1300/03, the spread will be the difference between 1.1300 and 1.1303, or 3 pips. Your received quote may also be in the form of 1.1300/1.1303. Some brokers offer fixed spreads, where the number of pips between the bid and offer price is always the same, where other brokers use variable spreads.
Using analysis to advise trades – making use of the tools available
There are two main methods used to analyse forex markets to guide decisions on buying and selling currency pairs:
This method attempts to ascertain the worth of a currency pair through economic data, such as interest rates, unemployment figures and gross domestic product. As political news and economic data are often the root causes of dramatic changes on the forex market, traders are wise to keep up to date with significant news releases coming out of the countries that use the currencies they are trading.
Technical analysis is a method that relies on the use of charts. It can be used for both manual and automated systems. With manual systems, the trader is using the charts to determine buy and sell decisions, whereas with automated systems, the trader is creating rules for the system to follow in order to execute buy and sell decisions.
Some of the most effective technical analysis makes use of a simple approach. A simple approach may mean choosing only one or two indicators to combine with support and resistance and trendlines.
While it is possible to purchase automated technical analysis and manual trading strategies online, it is important to remember that there is no fail-proof method of playing the forex markets. While analysis can seem like a challenge for new forex traders, many brokers offer demo accounts that allow you to test your strategies prior to investing any real world money.
The lure of leverage – why borrowing money may not be the answer
The majority of forex brokerages provide their clients with access to leverage. While many advise that in forex trading for beginners leverage should be avoided entirely, it is wise to be aware of how leverage works. Leverage is essentially taking a loan from the forex brokerage to invest in a trade. Forex trading typically offers high levels of leverage, often 100x to 500x, which means that only a small amount of the trader's money is actually required for a large trade.
Leverage can maximise gains as well as losses. Making use of leverage allows you to trade bigger lots. With 100x leverage, you can use £1,000 to trade £100,000 worth of currency. In this case, your £1,000 is used towards the trade and the remaining £99,000 is loaned to you by the broker.
It is important to note that if you make a profit on your trade, that profit will be added to your account balance, whereas losses will be deducted from your account balance. So, if your trade incurs a loss of £10,000 and you only have £5,000 remaining in your account, you could end up owing the broker an additional £5,000.
It is wise to choose a broker that provides negative balance protection. This will ensure that you never incur losses that exceed your account balance. This means the broker will automatically close your position if your loss reaches £5,000, preventing you from ever owing money to your broker.
How to manage your risk – making sure you don't lose it all on one trade
While there are numerous stockbrokers and financial advisers available to guide traders on standard investments and managing risk, forex trading is largely a self-taught field.
Whether you trade standard stocks or forex, risk management is a crucial skill for all investors. Especially with leveraged trading, it is important to protect capital to avoid excessive losses and to allow you to continue to make trades. Many guides on forex trading for beginners state that no single trade should exceed 2% of the trader's account balance. This not only serves to protect the trader's capital, it also helps to prevent the trader from making emotionally-driven decisions rather than sticking to their strategy.
Due to the fast-paced and volatile nature of the forex market, it is important that traders work to minimise the potential for excessive losses. Through the management of position sizes, the use of stop losses and the implementation of technical indicators, traders can minimise the effect that an ill-timed trade has on their account balance.
Forex trading is a complex topic that is full of risk. Before making an investment in the market, it is recommended that beginners make a full study of the subject and use a demo account to become familiar with the platform and develop a working strategy to base trades on. It is wise to take the time to talk to other traders and read up on online forex trading for beginners prior to making your first trade.
Conclusion:
Conclusion
Trading in the forex market is a risky exercise, and any guide that promises that you will profit in forex trading should be taken with a grain of salt. It should be kept in mind that while political news and economic data are both primary factors in the direction that the market may take, natural disasters also have a powerful effect and can be impossible to predict.
This introductory guide to forex trading for beginners should provide you with the required basic terminology, as well as an outline of possible strategies to take when trading, performing analysis and managing risk. With this knowledge, it is now possible for you to delve into more complicated topics related to forex trading.
Building on your current knowledge, take the time to talk to other traders, read the forums, and bring yourself up to speed on current affairs to ensure that you can make the best decisions available to you when you embark on trading in the forex markets.