If you have already conducted some research into online trading, you've undoubtedly realized that you need a solid trading strategy to help minimize losses and to increase your return on investment. Our tips and recommendations will point you in the direction of strategies that will help you achieve that goal.
A trading strategy is simply a set of predetermined rules that help traders to make buying and selling decisions and to time their entry and exit points on a given trade. The most successful traders stick with a trading strategy that they have found maximizes their chances of making winning trades while keeping emotion and anxiety out of the equation.
Without a good trading strategy, novice traders tend to rely on emotion and their "gut instinct" to know when to get in and out of a trade. Trading decisions made in that way inevitably lead to bad practices, like sticking with a losing trade because you believe it's bound to turn around soon.
AskTraders experts believe every trader can benefit from following a solid trading strategy; that's why we created our Trading Strategies section to help you select one that will be right for your needs.

Do you really have to "play by the rules?"
So, we have established that a solid trading strategy takes the emotion out of trading; you stop operating by reflex and trade according to a plan. Fear and greed are the main enemies of successful trading but by following a reliable set of rules you can overcome them.
There are four elements of a successful trading strategy:
Know your trading personality and limitations. What's your trading style—swing trading, day trading, scalping, position trading—and how much time do you have to devote to trading activities each day? Scalping strategies are very different from swing trading strategies, for example, so know what you want to accomplish before you narrow down a strategy.
Know your trading instrument and market. A forex strategy would be useless in the options market. Are you using leveraged products? They require a different approach than stocks and ETFs.
Know your toolkit. Nearly all trading strategies involve charting and technical analysis, so figure out which charting tools you'll use and which technical indicators you feel you can master.
Know common risk management techniques. Develop position size based on risk/reward ratios and set rules for how much capital you'll risk on each individual trade. Know how to use strategic stops to prevent catastrophic losses.
With those fundamentals in place, you're ready to move on to finding the right trading strategy for your goals and situation.
Options trading strategies
Options give the holder the right, but not the obligation, to buy or sell a particular underlying instrument at an agreed-upon price up until a preset expiration date. You can trade options on a variety of underlyings—equities, indices, ETFs, forex, commodities, crypto, futures, and other derivatives.
Options are leveraged instruments, so your trading strategy needs to protect against the risk of potentially limitless losses.
Options strategies range from basics, such as the long call and the long put, to more complex protection and enhancement strategies.
Generally, options strategies fall into one of four categories:
Protection strategies that hedge against risk within an existing portfolio. In other words, if you're long on a stock and you want to protect your profit or believe the price will reverse, you buy protective puts to lock in your gains should your prediction prove correct and prices drop.
Enhancement strategies that allow you to profit off stocks or other assets you already own. By writing covered calls or covered puts, you keep the options premium—and if your prediction is right, you keep the underlying assets, too.
Calendar strategies that put time decay to advantage. These are highly variable and complicated strategies that must be monitored closely and closed out manually.
Vertical strategies that involve small bets on a large scale. A trader simultaneously sells puts at a lower price and buys puts at a slightly higher one, collecting the premiums.
Once you know the objective behind your options trading, your next step is to determine your risk tolerance. The riskiest options trades include buying a large quantity of deeply out-of-the-money (OTM) options contracts or writing naked calls.
Forex trading strategies
Forex traders are speculators hoping to profit from movements in the foreign currency markets. Forex trades in pairs; the top currency pairs are euro/US dollar, US dollar/Japanese yen, British pound/US dollar, US dollar/Canadian dollar, Australian dollar/US dollar, US dollar/Swiss franc, and the euro paired with other top currencies listed above.
Because the forex market is the largest global market, it's active 24-hours a day making it ideal for traders who want to trade outside normal business hours.
Forex is particularly well suited to scalping; you can move in and out of the market many times a day and profit off tiny movements, or pips, in currency prices. Of course, it requires a larger time commitment than other trading styles such as positional trading or swing trading.
You can trade forex on the spot market or on the options or futures markets; the market determines your trading strategy.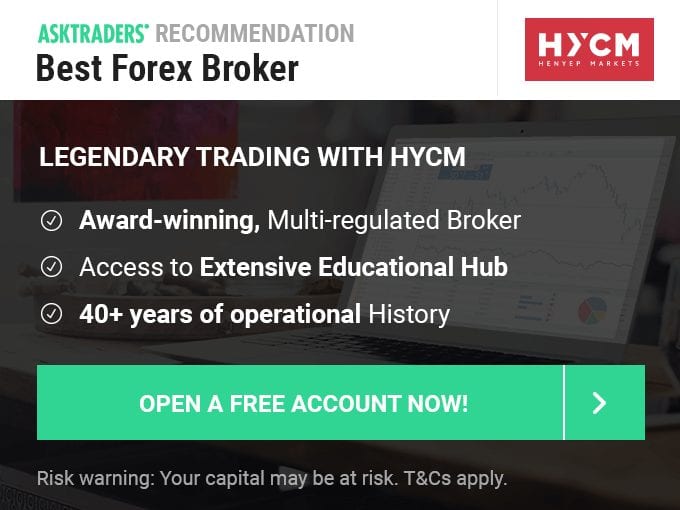 Generally, a good forex strategy includes six elements:
Trading timeframe. Will you be working with 1-minute charts, 5-minute charts, 15-minute charts, hourly charts—in other words, what's your trading style?
Identifying indicators. What technical tool will you use to identify a trend? A good all-purpose indicator is the SMA.
Confirming indicators. This is the tool you use to confirm your conclusion with the identifying indicator. Examples include MACD, stochastics, and relative strength index.
Trade risk. You need to know the maximum amount you're willing to lose on each trade.
Entry and exit points. Determine where you'll enter and exit the trade—and set stops to ensure you follow through.
Testing. Trade your new strategy on a demo account to make sure it works before applying it to your live account.
Top 3 Forex Broker Comparison

Currency pairs
69 Currencies
of 29 Forex Broker
ETFinance

Currency pairs
Currencies

Currency pairs
37 Currencies
Stock strategies
The equities market is suitable for both buy-and-hold investors and short-term traders. Depending on which you are, you have multiple tools to help you develop a strategy.
Many long-term investors use fundamental analysis to identify equities that fit a particular style of investing; typically those that are undervalued based on their fundamentals, those that provide good dividend income or stocks with the potential for long-term growth in value over a particular timeframe that matches their goals.
The stock market supports virtually every trading style—day trading, swing trading, position trading, and scalping.
Because there are literally hundreds of thousands of stocks to choose from, stock picking strategies are extremely important. Screening to find equities that fit your trading style and objectives is perhaps the hardest part of the job. Be sure to choose a broker offering good stock screening tools.
The stock market is incredibly diverse, so many experienced traders recommend trading in a sector that you have experience and in-depth knowledge of. That makes very good sense. If, for example, you work in the health technology industry, you're better positioned to trade health tech stocks than someone in the construction industry would be.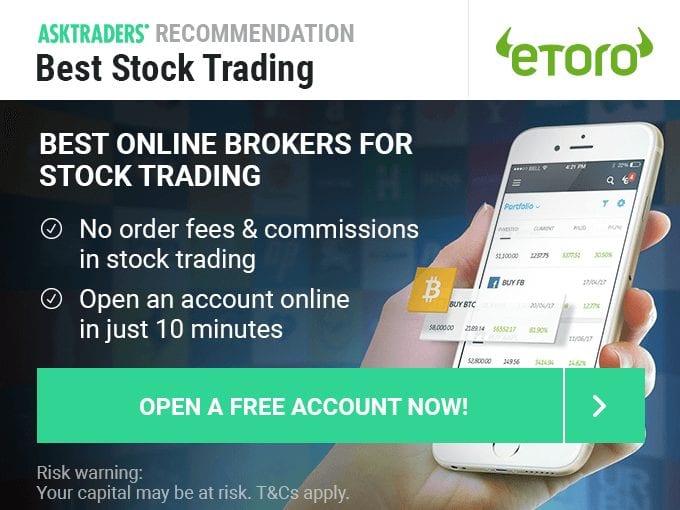 Intraday traders need to keep two things in mind when picking equities:
Liquidity. Intraday trading requires precise timing of entry and exit points. Stocks with high trading volume makes getting in and out of trades much easier. It's important to consider depth as well—what's the liquidity at different price points below and above the current market price?
Volatility. You need price movement to make money, so look for stocks that consistently move at least 3%-4% per day, on average, or $1.50 to $2.00 per day, whichever measurement you choose.
Top 3 Stock Broker Comparison
of 10 Stock Broker
Interactive Investor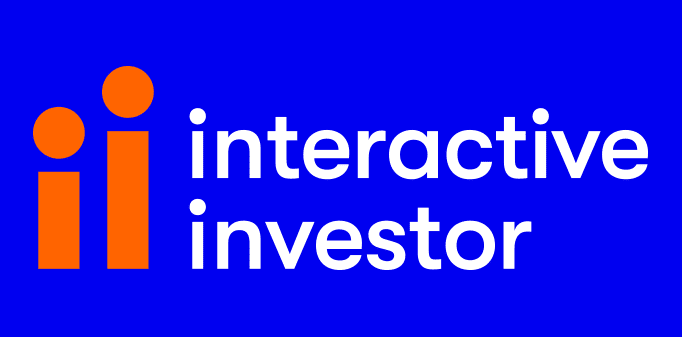 Custody fee
£9.99 monthly
Dep. Protection
50.000 GBP
Go to Broker
Risk warning: Capital can be lost. Terms and conditions apply.
of 10 Stock Broker
IG Stock
Dep. Protection
50,000 GBP
Go to Broker
75% of retail investor accounts lose money when trading spread bets and CFDs with this provider. You should consider whether you understand how spread bets and CFDs work, and whether you can afford to take the high risk of losing your money. Professional clients can lose more than they deposit. All trading involves risk.
CFD strategies
Contracts for difference, or CFDs, are derivatives—in other words, the instrument derives its value from an underlying asset. You don't own the asset you simply profit from price movements of the underlying asset.
CFDs are also leveraged instruments, so your trading strategy needs to protect you from the compound losses that may result from leveraged products.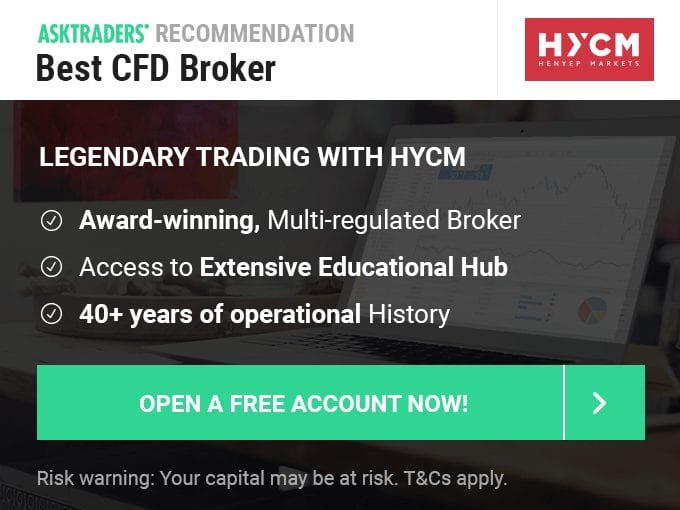 A good CFD trading strategy has several essential parts:
Capital preservation. Most CFD traders focus exclusively on making money, but it's equally important, if not more so, to focus on not losing your seed money.
Leverage control. Leverage of 30:1 is not uncommon in the CFD market; the profit potential is extraordinarily tempting to novice traders. So is the potential for loss—and no one wants to deal with margin calls on trades that go bad. Start small and limit your exposure; new traders shouldn't go beyond 3:1 for the first six months or so.
Tight stops. All trading strategies need tight stops, but it's especially important for leveraged instruments. A trading strategy without a stop loss strategy is doomed to fail.
Once you have a written trading plan in place, you need to stick to it on every single trade. When you let fear or greed overrule your plan, you will lose more often than you win.
Remember, CFDs are available on many different asset classes and underlyings. Stick to asset classes you know; if you're not a commodities expert, your success rate trading commodities CFDs may be hampered.
Top 3 CFD Broker Comparison

of 29 CFD Broker
ETFinance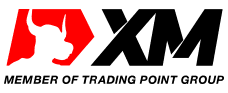 Cryptocurrency strategies
Crypto is perhaps the riskiest and most volatile market. A cryptocurrency has no intrinsic value; it's poorly regulated, it suffers from a lack of institutional investment, its order books are thin, and it's susceptible to hacking. If there's a market for which you need a tested and disciplined trading approach, it's crypto.
Most cryptocurrencies trade against bitcoin as opposed to a fiat currency. Given that bitcoin is extraordinarily volatile, developing a trading strategy is even more difficult.
Your first step is to choose your trading vehicle. There are cryptocurrency options, crypto futures, crypto CFDs, and even crypto ETFs if you don't want to deal with the hassle of obtaining a digital wallet and holding the actual digital currency yourself.
One of the problems with crypto is that it's a relatively new development in the world of trading. ICOs happen all the time—and cryptocurrencies disappear regularly. In addition, they have low trading volumes, so liquidity is an issue.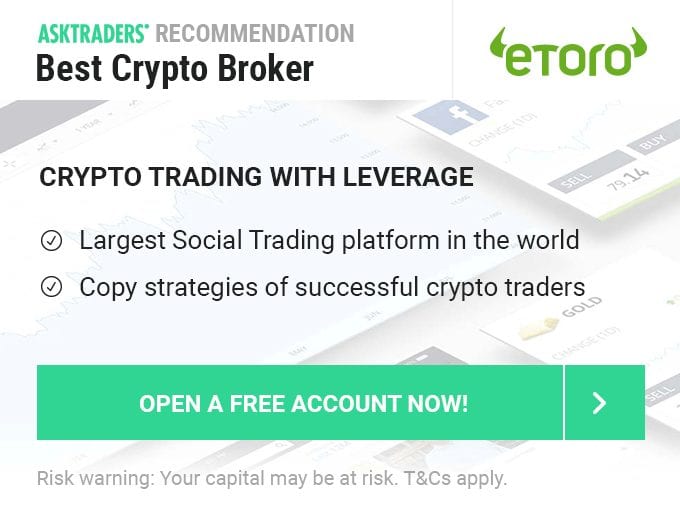 These are common elements for a successful cryptocurrency strategy:
Diversification. Trading different cryptos reduces the risk associated with any specific coin.
Minimal trading costs. Find a broker with low fees; most crypto traders open and close multiple positions a day.
Technical analysis. Find the right indicator—many crypto traders rely on OBV (on balance volume) to gauge money flows in and out of a currency.
Stop loss. A 2:1 profit ratio is good for beginners, so set stops accordingly on every single trade.
Stay on top of crypto news to keep ahead of the market. Crypto, more than other markets, has a herd mentality; it helps to know what's behind the trends.
Top 3 Crypto Broker Comparison
of 18 Crypto Broker
eToro
of 18 Crypto Broker
ETFinance

of 18 Crypto Broker
IQ Option

Trading goals
We talked earlier about identifying your trading objectives, and now it's time to get into the nitty-gritty details.
The first consideration is your seed capital. There are some markets and trading styles that work with account balances of $5,000 or less; others require $10,000, $25,000 or even $50,000 to effectively trade. Remember—your trading account should be money you can afford to lose. Do not gamble with cash you need for current or future expenses.
Investors have slightly more leeway since the timeframe is longer and they can weather market ups and downs. Stocks and ETFs are perfectly good assets for long-term savings goals such as retirement income, home purchase, or college education.
Risk tolerance is an important consideration. If you're risking money you can afford to lose, you're more able to dabble in volatile markets such as crypto and futures. If it's money you need to achieve a future financial goal, you will need to avoid high-risk markets.
Is backtesting really important?
Backtesting involves using historical data to recreate trades that would have occurred using a newly developed trading system. Many expert traders consider it an essential part of crafting an effective trading strategy.
The underlying theory is that if a strategy works well on events that occurred in the past, it will work well on future events—and vice versa. Backtesting is a statistical analysis using specific backtesting software.
If you do decide to backtest your trading strategy, keep these tips in mind:
Test different time periods to make sure your strategy works in both bear and bull markets.
Use gain/loss and wins-to-losses ratio to help you narrow down optimal position sizes within your trading strategy.
A trading system is only effective if it outperforms other investments at or below an equal level of risk.
Fine-tune your backtesting by mimicking commissions, fractional lots, margin requirements, trailing stops, and tick sizes to get the most accurate results.
Beware of over-optimization—when results are tightly attuned to the past, they may not work in the future.
Always trade a backtested strategy with a demo account before taking it live.
Backtesting isn't always 100% accurate, but as one more tool in the evaluation arsenal, it can help you determine if your new trading system is the right one for your trading goals.
What about copy trading?
Copy trading, or social trading as it's also known, is a popular trend in the trading world. Is it worth it? Opinions are strong on both sides of the argument.
As the name implies, copy trading allows you to exactly copy trades made by successful traders and (hopefully) to replicate their success. Some believe it's one of the best ways for novice traders to learn the ropes.
Those on the other side believe social trading makes for lazy traders—there's no reason to put in the effort to learn a new skill when you're simply copying someone else's work.
What's indisputable is that copy trading saves time; if you find a trader who matches your style and objectives, there's no time spent doing research. The trick is finding a winning trader whose style, risk tolerance, position size, and goals are closely aligned with your own.
If you do decide to try copy trading, be sure to diversify. In other words, don't limit yourself to one particular trader or signal provider. Spread your trades among several different traders to reduce risk.
And speaking of risk, make sure you have a risk management strategy in place. With leveraged products, especially, losses multiply exponentially when a social trader goes off the rails.
Keep in mind that every trader will eventually have a drawdown period—no one is infallible. Don't assume you'll get lucky every time by copying traders entering a winning streak.
Bring on the bots
Automated trading systems allow traders to set parameters for trades. Having done so they then turn trade execution over to the system's algorithms. Typically, traders select technical indicators, build a set of rules around those indicators, input order types, and let the trading bot wizard do the work.
Other traders prefer to program their own trading system—or they work with a developer to create one. That is a more flexible approach, but with an automated system, there is no guarantee of success.
Automated trading systems have several advantages:
Remove all emotion from trading decisions
Enforced discipline
Consistent trades
Increased order entry speed
They also have drawbacks:
If you lose internet connectivity the system falls apart
Not truly a hands-off approach – it needs regular monitoring
If you do use this method, remember, automated trading isn't a replacement for a carefully crafted trading plan. You do need some experience to make these systems work well for you.
Conclusion:
Bottom line
No matter what market you trade, a good trading strategy is a core requirement. If you fail to plan, you plan to fail. That is especially true in trading.
A good strategy takes into account your trading capital, risk tolerance, and overall trading goals. It's thoroughly tested, either with backtesting, a demo account, or both. It has solid risk management tools in place, and it's something you can follow consistently.
There are no guarantees in trading and even a tested strategy can fail. There are always losses mixed in with the wins—and that doesn't necessarily mean your strategy is faulty. But professional traders with a tested trading strategy know they will win more often than they lose.
A trading strategy doesn't mean you'll be successful, but it does mean you'll always know why you make a particular trade and how you'll get out of one that goes against you. AskTraders is here to help you develop and fine-tune a trading strategy that will work effectively for you.