With so many investors keen to get involved in ethical trading, it's not surprising that numerous new sustainable ETFs have sprung up in recent years — many of them with a particular focus or theme. ESG-screened ETFs allow traders to trade ethically without having to research every single company they are interested in. ETFs pull together a basket of assets from companies they have already screened to ensure they are following best practices, making it easier for ethical traders to invest with peace of mind.
It is still up to you, as a trader, to make your own decisions regarding the companies and funds you want to invest in, but to give you some ideas, we've put together a list of some of the best sustainable ETFs on the market.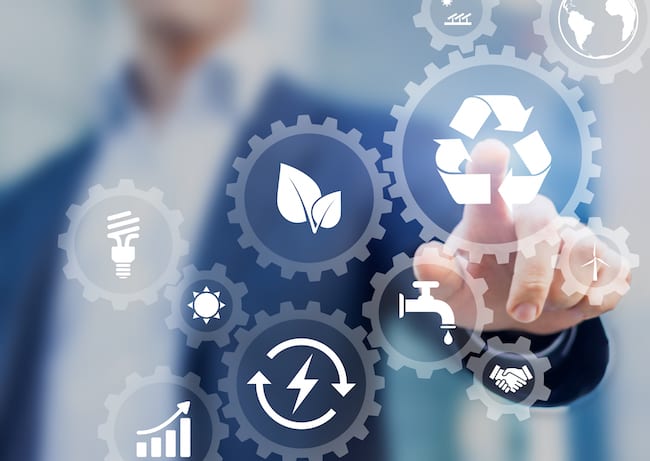 SPDR SSGA Gender Diversity Index ETF
With the appropriate ticker symbol of SHE, this fund from State Street Global Advisors tracks the performance of companies that are working towards gender equality and actively encouraging gender diversity on their boards of directors, and within their senior management teams. This ETF has around 170 positions, with stocks from diverse companies, all of which have a commitment to gender equality, and multiple women on their boards. Stocks include Coca Cola, Johnson & Johnson, Home Depot, MasterCard and PepsiCo, a company that currently has a female chairperson. At the time of writing, the fund had total net assets of $271.5m, with a dividend price of $0.34, a 52-week low of 60.01 and a 52-week high of 75.88.
iShares MSCI KLD 400 Social ETF
This sustainable ETF was first established in 2006 and tracks an index of various and diverse companies, carefully screened on environmental, social and governance characteristics. The fund holds 400 positions spread across various sectors, including technology, healthcare, energy and utilities. Stocks include Microsoft, Facebook, Verizon, Visa, Home Depot, Procter & Gamble, and Alphabet. The fund has around $1.52bn in assets under management, with an average daily volume of $5.27 million, and a price to earnings ratio of 23.26.
iShares MSCI USA ESG Select ETF 
This is another iShares fund, with access to over 100 large and mid-cap stocks from US companies that meet environmental, social and governance criteria. This fund excludes all tobacco companies and includes organisations from a diverse range of sectors, including consumer goods, healthcare and financial services. Holdings include Microsoft, Google, Apple, EcoLab, Kelloggs, Pepsi and Accenture. The fund has performed well and fairly consistently since its inception in 2005, offering a five-year return of 10.60%, with an average price to earnings ratio of 21.13. It has net assets of $1.06 billion.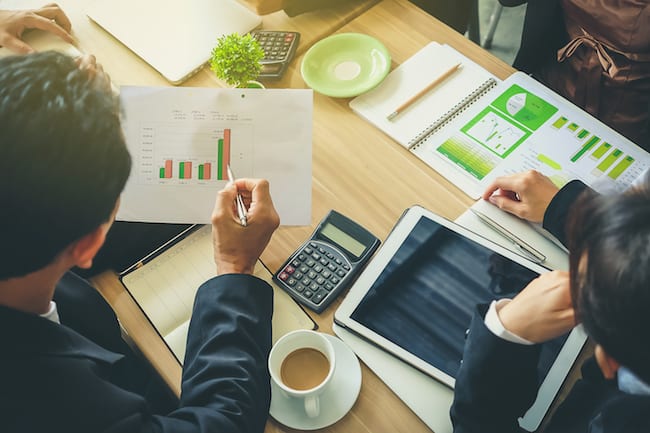 iShares MSCI ACWI Low Carbon Target ETF
This fund, with the ticker symbol CRBN, does exactly what the name suggests, and tracks low carbon companies to allow environmentally-concerned clients to ensure they are investing in companies with a commitment to lowering carbon emissions and reducing their overall carbon footprint. While there are numerous companies aiming for a net-zero carbon footprint, the fund is not that ambitious, aiming to simply include companies less dependent on fossil fuels, with lower carbon exposure than average. The low-cost fund focuses on environmental impact and does not claim to track companies on all ESG criteria. It has over 1,200 holdings, in the USA and abroad, with some big names, including Microsoft, Apple, and Amazon. Current dividend yield is 1.53%, with a 52-week high of 121.99 and a 52-week-low of 122.60.
SPDR S&P 500 Fossil Fuel Reserves Free ETF 
With the ticker symbol SPYX, this is one of the newer funds on the market, in operation since late 2015. This fund has a specific aim and strategy. It tracks a subset of the S&P 500 Index, removing companies that own fossil fuel reserves, meaning crude oil, natural gas and thermal coal, and effectively creating a S&P 500 Fossil Fuel Free Index, with the aim of replicating roughly the same returns as the full index. This means the fund has 486 holdings and has certainly had success, with shares returning around 15% in the first three years of operation. It currently has $398m in assets under management, with a daily average volume of $1.12m, and a price to earnings ratio of 22.48.
iShares Global Green Bond ETF
The iShares Global Green Bond ETF, with the ticker symbol BGRN, only includes bonds that meet MSCI's Green Bond Principles. In short, this means that the bonds must be used to fund projects related to energy efficiency, climate adaption, water sustainability, pollution control, green building, and other environmental issues. There are also independent procedures that must be used by the bond issuers to evaluate and select environmental projects and to accurately report the impact these projects have had. This relatively new fund showed returns of 1.1% in 2018, with an expense ratio of 0.20% and around $32.8m in assets under management.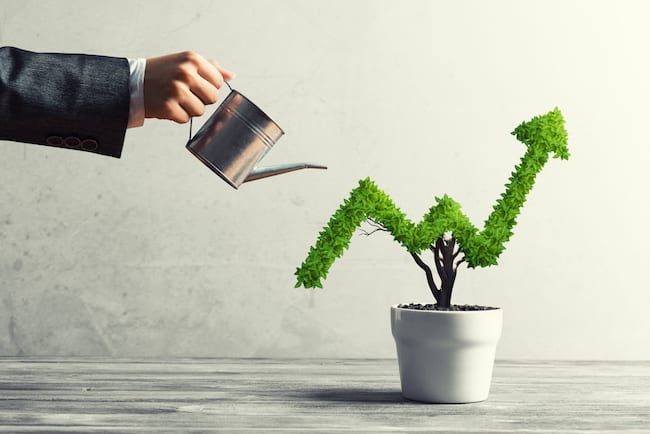 The U.S. Vegan Climate ETF
The first-ever 'vegan ETF' hit the market in September 2019, hailed as perhaps the most specific ETF ever launched. Trading on the New York Stock Exchange, under the ticker symbol VEGN, the fund is provided by European-based Beyond Advisors IC. The fund's prospectus states that the aim is to 'address the concerns of vegans, animal lovers and environmentalists by avoiding investments in companies whose activities directly contribute to animal suffering, destruction of the natural environment and climate change'. While it is early to predict how the fund will perform long-term, it traded over $4m on its first day, shoed a 0.36% growth in its first month, and, less than two months after inception was showing growth of 0.62%.
It certainly seems safe to assume that sustainable ETFs of all kinds will continue to emerge and grow, and that the issues supported by each one will become ever more specific. So where do you find the right sustainable ETFs for you?
Brokers that offer ESG ETFs
Many, though not all, brokers offer trading in ETFs, and among those who do, not all brokers will offer all ETFs, or even have access to all exchanges. Some brokers that do offer a range of ESG ETFs include Interactive, Fidelity, and eToro. You can search the asset list of any online broker, using the name of a specific fund, or its ticker symbol.
Want to diversify your ethical portfolio? You might also be interested in our guides to socially responsible companiesand ethical stocks.