The world is shifting towards green energy and investors should take notice. With the global consensus on climate change stronger than ever and geopolitical uncertainty driving up oil and gas prices, the time to invest in green energy stocks could be now.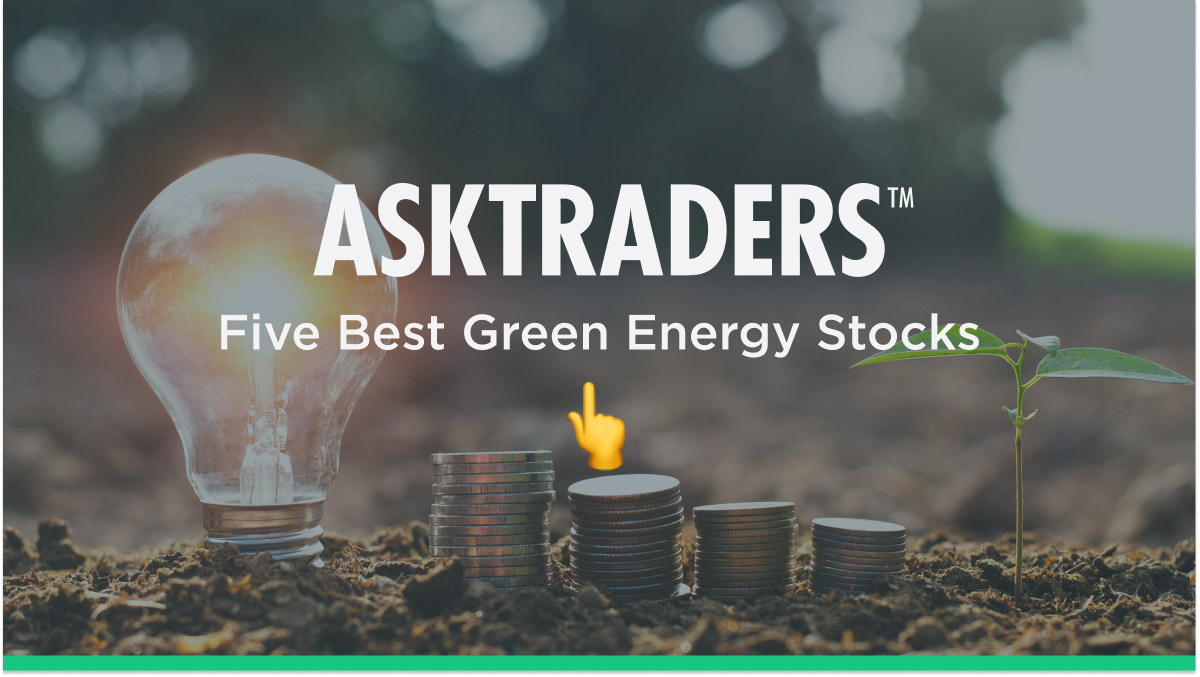 In the past, green energy stocks were seen as risky investments, but that is no longer the case. The technology has matured, and the costs have come down. And it's not just eco-campaigners who are excited about green energy. Government advisors and business leaders are also on board.
How We Chose These Stocks
The list of best green energy stocks was chosen due to the companies having solid industry standing and growth potential. The companies are some of the leading names in their respective segments of the green energy industry. For example, NextEra Energy is the largest renewable energy generator in the United States, while First Solar is a leading manufacturer of solar panels. Furthermore, the companies all have significant growth potential, operating in markets that are expected to expand rapidly in the coming years.
NextEra Energy (NYSE: NEE)
NEE is the largest renewable energy generator in the United States. At the end of 2022, the company had nearly 60 gigawatts of generating capacity. Furthermore, the Florida-based business has a diversified fleet of renewable energy assets, including wind, solar, nuclear, and battery storage. NextEra Energy is also a leading provider of energy services. NextEra Energy is a well-managed company, and its revenue growth over the last couple of years has been solid. 
The already well-placed business is likely to benefit further from the growing demand for green energy, with a strong pipeline of projects under development.
ITM Power (LON: ITM)
A portfolio of green energy stocks looking to include some smaller firms offering higher potential growth prospects could do well to include ITM Power. The London-listed firm has been impacted by some headwinds, but the company said it has made good progress on its recovery. It might not be a stock to go 'all-in' on, but it is one to consider for a green energy stock portfolio.
The company uses proton exchange membrane technology and tap water to produce green electricity. However, the jury is out on what extent hydrogen will compete with solar, hydro, bio, and nuclear. ITM also recently revealed plans to enter the US market to tap into the green opportunities there.
First Solar (NASDAQ: FSLR)
FSLR is a leading solar panel manufacturer. It uses thin-film technology to produce solar panels that are more efficient and less expensive to manufacture than traditional solar panels. First Solar claims its panels ​​have "a superior degradation rate, temperature coefficient, spectral and shading response, and the smallest environmental footprint in the industry."
First Solar has performed well in recent months, and analysts see the stock climbing around 60% over the next 12 months, with the majority assigning it a bullish rating, according to TipRanks.
First Solar is another company well-positioned to benefit from the growing demand for alternative energy, with solar being at the heart of that. The company has a large pipeline of solar panel orders, and it is expanding its production capacity to meet the growing demand. It is investing as much as $1.1 billion to build its fifth manufacturing facility in the USA, which is expected to grow its manufacturing capacity by 3.5 gigawatts (GW).
Brookfield Renewable Partners (NYSE: BEP)
BEP is one of the world's largest investors in renewable power and climate transition assets. It has over 31,000 megawatts of generating capacity and a diversified portfolio consisting of hydroelectric, wind, solar, distributed energy, and sustainable solutions across five continents. BEP is also a leader in developing new renewable energy projects, with a development pipeline of approximately 134,400 megawatts of renewable power assets,
The company has a deep understanding of the renewable energy market and a strong track record.
Uranium Energy Corps (NYSE Arca: UEC)
Uranium Energy Corps operations are primarily US-based, which is important because the US has made a significant commitment to nuclear being the best green energy option going forward. Up to 30% of the global total of nuclear energy is generated in the US, and the uranium UEC sells to the market is largely US-sourced. That reduces the risk of its supplies being impacted by problems relating to global politics or logistics.
One potential catalyst for the stock is a shift towards smaller reactors being used. According to the US Office of Nuclear Energy, the new Advanced Small Modular Reactors (SMRs) are a vital part of the Department's goal to develop safe, clean, and affordable nuclear power options. These smaller-scale reactors will be more in line with those used on nuclear submarines, and the technology used to develop those has been used safely for decades. The manufacturers of the SMRs also have established production lines that can be scaled up relatively easily, which would lead to increased demand for the uranium used to fuel them.
UEC may be a tempting stock for those who see nuclear as the best way to provide base-level, non-carbon electricity.
Why Invest in Green Energy Stocks
Investing in green energy stocks is a great way for investors to make a difference in the direction big businesses take. They need capital to finance new investments, so they will happily move towards generating cleaner energy if that is the direction provided by consumer and investor sentiment.
Digging into the details of each firm's ESG policy can be time-consuming, but even an off-the-cuff analysis of the above firms' points towards investing in them, bringing about a greater social good than investing in legacy power companies such as Exxon Mobil, BP, or Shell.
The profile of the typical green energy investor has moved on from someone prioritising social change over financial returns. The groundswell of money moving into the sector has driven up stock prices, meaning green energy stocks can now be good for the head and the heart.
What to Know Before Investing in Green Energy Stocks
The green energy sector is one of the fastest-growing sectors in the world, and it offers investors the potential for high returns. However, it is important to understand the risks involved before investing in green energy stocks.
The sector is still relatively new and volatile, meaning stock prices can experience heightened levels of volatility, both up and down. Investors should be prepared for this volatility and have a long-term investment horizon.
Government policy is a key driver of the green energy sector, with subsidies and tax breaks making green energy projects more profitable. Investors should be aware that if those tax breaks and subsidies disappear, then it could have a large impact on the industry.
Green energy companies often have high upfront costs as they need to invest in expensive infrastructure, such as solar panels and wind turbines.
Make sure to diversify your portfolio. Invest in a variety of green energy companies, as well as companies in other sectors, to help reduce your risk.
Have a long-term investment horizon. With the green energy sector still in the early stages of growth, investors should be prepared to hold their investments for several years in order to see the best possible returns.
FAQs
How can I check the eco-credentials of a firm?
There are a number of schemes that have been introduced to try to standardise the ways green stocks are measured. This is to avoid 'greenwashing', where a firm overstates its eco-credentials in a bid to source investment. Commonly used measures include ESG and CSR policies, but one other approach is to go with gut feeling and ask the question – if this firm grows in size, will the world be a better place?
How easy is it to buy green energy stocks?
As green energy stocks become more mainstream, an increasing number of brokers are offering markets in them. It is worth checking the number of markets each one offers and the T&Cs to ensure trading is as cost-effective as possible. Security of funds is paramount, so choosing a well-regulated and trusted broker is as important as the decision of which stock to buy.
Will green energy stocks appreciate in value?
There are no guarantees that any stock will go up in value, but increased interest in the green energy sector has been associated with increased price volatility. That means buying green energy stocks is a decision being based on financial as well as ethical motives.