What is the Best UK ETFS with Dividends?
Exchange-traded funds (ETFs) offer low-cost investments, diverse exposure to markets, good returns, and will often outperform actively managed funds. But what are the best ETFs available in the UK which provide high dividend returns?
Below we have listed some of the best UK ETFs with dividends for you.
iShares UK Dividend UCITS ETF (IUKD)
Franklin FTSE United Kingdom ETF (FLGB)
SPDR UK Dividend Aristocrats ETF (UKDV)
iShares MSCI United Kingdom ETF (EWU)
iShares MSCI United Kingdom Small-Cap ETF (EWUS)
Trade Dividend ETFs with IG
If you for a top rated ETF broker then look no further than IG. They offer a huge range of markets including over 2,000 tradeable ETFs. You can get started with just £250, or for free with a demo account.
iShares UK Dividend UCITS ETF (IUKD)
The iShares UK Dividend UCITS ETF is one of the most well-known ETFs in the UK, which produces a 6.6% dividend. The share is known to offer the best yield across all UK dividend ETFs.
As the share is popular in the UK, it leads to high liquidity and low ongoing charges at 0.4%. The iShares UK Dividend UCITS ETF has given a return of 9.2% over the past year, considerably healthy.
Franklin FTSE United Kingdom ETF (FLGB)
FLGB is a large-cap blended fund that tracks the FTSE UK Capped Index, representing large- and mid-cap UK stocks and is market-cap-weighted. With a 4.47% annual dividend yield, FLGB holds about 131 holdings, with the top 15 accounting for roughly half of the fund's invested assets.
SPDR UK Dividend Aristocrats ETF (UKDV)
The fund is known to have the best growth across UK ETFs with dividends. Offering a 4.5% dividend yield with holdings entirely in the UK companies, SPDR UK Dividend Aristocrats ETF has produced a healthy 18% return over the past 12 months.
Makeup mostly with investment banking and life insurers, the fund has consistently raised their dividends over the past decade.
iShares MSCI United Kingdom ETF (EWU)
EWU is a broad, blended fund which includes holdings representative of diverse sectors and industries within the UK market/
With a 3.81% annual dividend yield, the fund tracks the MSCI United Kingdom Index and is the largest (by AUM) and most liquid UK ETF available to investors.
iShares MSCI United Kingdom Small-Cap ETF (EWUS)
With an annual dividend yield of 3.01%, EWUS is a value-focused ETF that targets the MSCI United Kingdom Small Cap Index. The fund holds roughly 270 stocks, with invested assets distributed relatively evenly across these holdings.
Essentially, this index constituted stocks with market capitalizations representing the bottom 14% of the British securities market and primarily includes companies from the industrial, financial, and consumer discretionary sectors.
Best ETFs for Income-Seekers

Not all ETFs offer market or strategy exposure to the same degree. This is more so while moving away from direct market-capitalisation-weighted exposures. Some dividend-screened equity ETFs may even focus on squeezing the highest payout possible.
Others may have a more balanced approach, choosing companies offering a stable income and long-term capital growth. While the so-called best performing ETF may appear profitable, the truth is that a company may promise dividends it simply cannot afford. During the 2008 financial housing loan mortgage crisis, this came to be.
Below is the list of Top 3 ETFs with enormous dividends for income seekers.
Invesco KBW High Dividend Yield Financial ETF (KBWD)
The fund has a current dividend yield of 9.7%, with a significantly higher expense ratio of 1.58%.
Global X SuperDividend REIT ETF (SRET)
The fund's expense ratio is 0.59% and a current yield of 9.01%
Vanguard Global ex-U.S. Real Estate ETF (VNQI)
VNQI comes with an expense ratio of 0.12%, with a current dividend yield of 8.6%
DIVIDEND-WEIGHTED ETFS AND YOUR INVESTMENT PORTFOLIO
Not all dividend-paying companies are an equally lucrative proposition, on account of differences in cash-flows and approach. While mature firms with large cash flows may offer a stable, conservative approach to dividend pay-outs, growth-oriented firms are another story. The latter have aggressive expansion plans and therefore might change their dividend policy to reflect the growth strategy and also carry a higher dividend.
Researching and selecting the right stocks is a must. But ETFs must showcase transparency of strategies and a process behind the construction on the portfolio. Well-diversified dividend ETFs provide the protection by reducing the stock specific risk that would arise from investing in one or a small number of stocks.
An equally weighted portfolio of around 9 stocks could deliver a considerable loss if one to 3 of these suffer a price decline. In contrast, a well-diversified dividend-oriented equity ETFs, that has holdings close to close to 30 stocks will navigate better declines driven by declines in a small number of stocks as winners will offset the losers.
How Much Do ETFs Cost?
The cost of an ETF needs to be taken into account. For example, two of the most popular yield-focused equity ETFs are iShares UK Dividend and SPDR UK Dividend Aristocrats. While IUKD charges 0.4%, UKDV charges 0.3%. This is in direct contrast to a hefty 0.95% charged on an average by actively managed ETFs.
Many great ETFs have very low fees, compared with traditional mutual funds. However, as an investor, it is crucial to consider that the average ETF carries an expense ratio of 0.44%, which means the fund will cost you $4.40 in annual fees for every $1,000 you invest.
Although some commission-free ETFs in the market might have some with higher expense ratios to recover expenses lost from being fee-free.
CONSISTENCY VERSUS YIELD
An analysis by Morningstar reveals that companies in this ETF portfolio show lower debt and better profitability characteristics. But consistency comes at the expense of a lower yield. The SPDR ETF stands at 3.97%, for example. For those looking for financial stability and the best performing ETF with dividends, the search ends here. Where passive funds are concerned, the strategy defining the index must be examined. Due diligence on these benchmarks should guide your fund selection.
While an investment in a high dividend-yielding stock gives your solid returns, regular income is also important. Dividends paid by economically strong and profitable companies present an attractive investment option. Within the EU and UK, there are several suitable ETFs that can fit the bill. The largest European dividend ETF by fund size in GBP is UKDV. Next is iShares. The third best ETF portfolio is seen in the case of Xtrackers EURO STOXX Select Dividend 30 UCTIS-ETF.
How to Judge an ETF With Dividends?
Different approaches these indices adopt result in different yields, with iShares being more diversified. But what benefits you costs more too. This ETF charges 0.4%, which is 0.1 percentage points higher than UKDV.
This does not mean that iShares or UKDV, for that matter, are better choices for you. Suitability of an investment product depends on the individual. Moreover, past performance does not guarantee results in the future.
So how do you go about choosing the best ETF portfolio?
Carry out asset allocation, geographic allocation, and select the most appropriate ETF thereafter. Choose an ETF that gives you the exposure and diversification you seek. Investors should also establish if prospective ETF investments are ISA eligible for tax efficiency.
Avoid positioning yourself as a forced seller of assets at stressed valuations, and work out the income possible without limiting capital growth.
While the UK market has high yields relative to others, total returns lagged global equities over 5 and 10 year periods of late. Income investors, therefore, need to be realistic without limiting growth.
The £5 billion iShares Core FTSE 100 stands out as an ETF with a TER/total expense ratio of 0.07% and a 4.1% yield. Another great choice is the SG Global Quality Income with a TER of 0.45% and a 4.3% yield.
How to Choose the Best ETFS with Dividends?

There are a significant number of ETFs available in the market. How do you find the perfect ETF for your investment needs? We have listed a few critical factors that you should first consider before choosing the best ETFs with dividends.
Level of Assets
An ETF should have a minimum level of assets, a common threshold being at least $10 million. An ETF with assets below this threshold is likely to have a limited degree of investor interest.
Trading Activity
Trading volume in the most popular ETFs runs into millions of shares daily; on the other hand, some ETFs barely trade at all. Trading volume is an excellent indicator of liquidity, regardless of the asset class.
Underlying Index or Assets
From the perspective of diversification, it may be preferable to invest in an ETF based on a broad, widely followed index, rather than an obscure index with a narrow industry or geographic focus.
The Global Picture
For indices like the Dow Jones Global Select Dividend, stocks are ranked by indicated dividend yield and meet demands for dividend quality and liquidity within a year compared to the 5-year average. This ETF includes 100 stocks from only developed economies.
The weight of individual companies is capped at 10%. The highest dividend stocks of developed and emerging economies worldwide are included in the FTSE All-World High Dividend ETF.
This index reflects the highest dividend yields for 50% of the global markets. With 1277 companies on board, this is the most extensive dividend index. This dividend index is weighted by the market cap of selected companies.
The S&P Global Dividend Aristocrats Index aims at sustainability and long-term dividend growth. Companies are included only if they meet the criteria of 10 consecutive years of controlled dividend policies with stable/increasing dividends.
Pre-defined yield criteria must also be met. This dividend index trades stocks from developed and emerging countries, including 11,603 stocks in total. Comprehensive quality criteria are also the basis of the SG Global Quality Income Index.
This is the index that considers dividend yield based on analyst consensus. Another feature is the equal weighting of all selected dividend stocks.
The Best Global Dividend ETF
The best global dividend ETF by a 1-year fund return as of 30th September 2020 is as below.
A Question of Dividend Cuts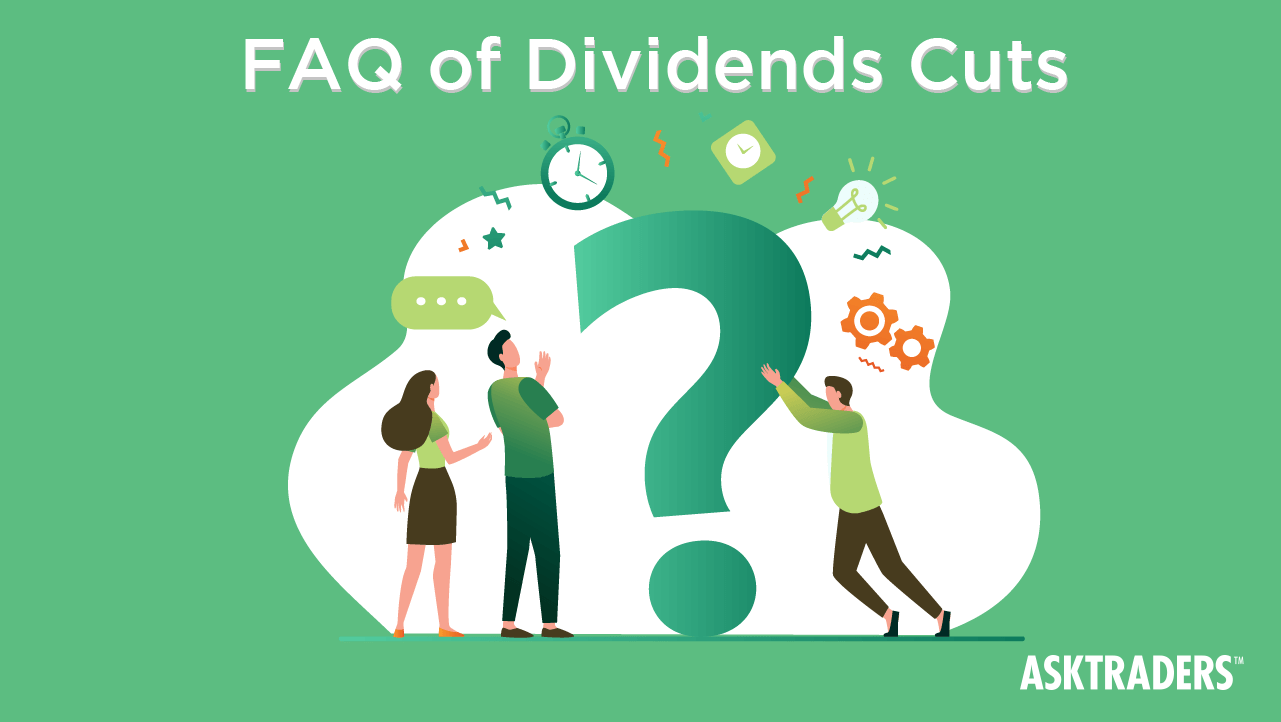 The oldest and largest ETF in the UK is iShares. Dividend cuts are a problem for this and other such ETFs. This is because there were several cuts in FTSE 100 alone in the past year. Most of the cuts were preceded by share price falls.
As a result, the ETF price has been affected. A way to counter this is to choose dividends that are sustainable and ETFs that offer stability. The UKDV and the Source FTSE RAFI UK Equity Income Physical ETF offer more sustainable dividends.
For international exposure, consider the DB X-trackers Stoxx Global Select 100 UCITS ETF. It has dividend-paying companies from the STOXX Global 1800 Index with a non-negative historical 5-year dividend per share growth rate.
The dividend to EPS ratio is less or about 60 to 80% depending on the region. Invesco Powerhouse also offers ETFs that yield high dividends amid low volatility. Low-cost investing has seen fees fall, and trading spreads narrow.
The top players in the field offer investors tight spreads, liquidity, and something different from the conventional market-cap-weighted index. IUKD, for instance, has an average bid-ask spread of 0.03% and a market cap of £4.9 billion.
Vanguard VMID is an ETF with an average bid-ask spread of 0.19% and a low TER of 0.1%. The UKDV SPDR ETF offers low cost investing options to a broader UK equity market. Investors who seek re-investing of dividends without fees should choose this ETF.
Advantages of Dividend ETFs
There are indeed many advantages of ETFs to be compared to traditional investment. Let us have a look at the benefit of investing in ETFs with dividends.
Flexibility
Trading ETFs provide investors with flexibility. Investing in ETFs gives investors the benefit of making timely investment decisions and placing orders in various ways.
Investing in ETF shares has all the trade combinations of investing in common stocks, including limit orders and stop-limit orders.
ETFs can also be purchased on margin by borrowing money from a broker. Every brokerage firm has tutorials on trade order types and requirements for borrowing on margin.
Portfolio Diversification and Risk Management
One ETF can give exposure to a group of equities, market segments, or styles. An ETF can track a broader range of stocks or even attempt to mimic a country's returns or a group of countries.
In certain situations, an investor may have a significant risk in a particular sector but cannot diversify that risk because of restrictions or taxes. In that case, the person can short an industry-sector ETF or buy an ETF that shorts an industry for them.
Lower Costs
ETFs have much lower expense ratios compared to actively managed funds, which mutual funds tend to be. Those costs include, but are not limited to, portfolio management fees, custody costs, administrative expenses, marketing expenses, and distribution.
Conclusion: Moving Past Traditional Market Cap Indices
For those seeking a shift from traditional market-cap indices, the XFEW ETF from Deutsche Bank or the DB X-Trackers FTSE Equal weights is a good option.
This ETF gives each share in the FTSE Index a position of 1%. It also offers to rebalance every six months, taking away the concentration risk the FTSE 100 has at the top of the index. More exposure to smaller companies is its USP.
But it has an AUM/assets under management of £17.8 million that is small for big investors. The UBS ETF (IE) MSCI UK IMI Socially Responsible UCITS or UKSR ETF is perfect for those wary oil and mining companies. Launched in 2014, this ETF has a low TER of 0.28%. More impressively, it outperformed FTSE All Shares by as much as 5.6% up to April 2017.
Moving past conventional forms of ETF investing is essential if investors seek to innovate, staying ahead of the markets, and shifting economic conditions. Most ETFs with dividends either offer high payouts or higher sustainability than their peers.
Your aim should be to choose an ETF with dividends that combines the best of both worlds.
Further Reading: