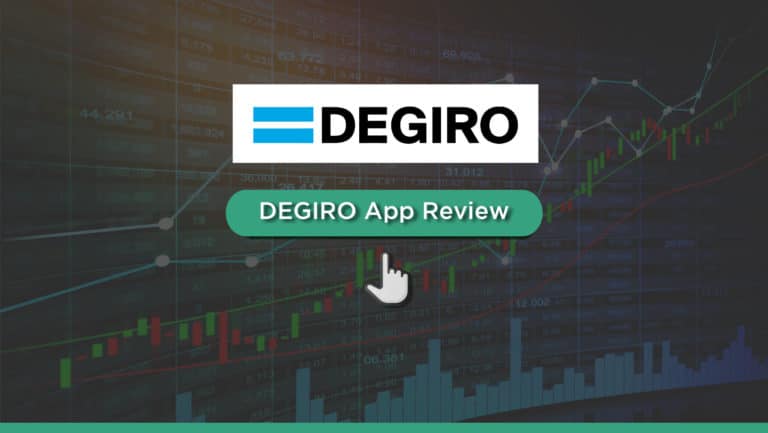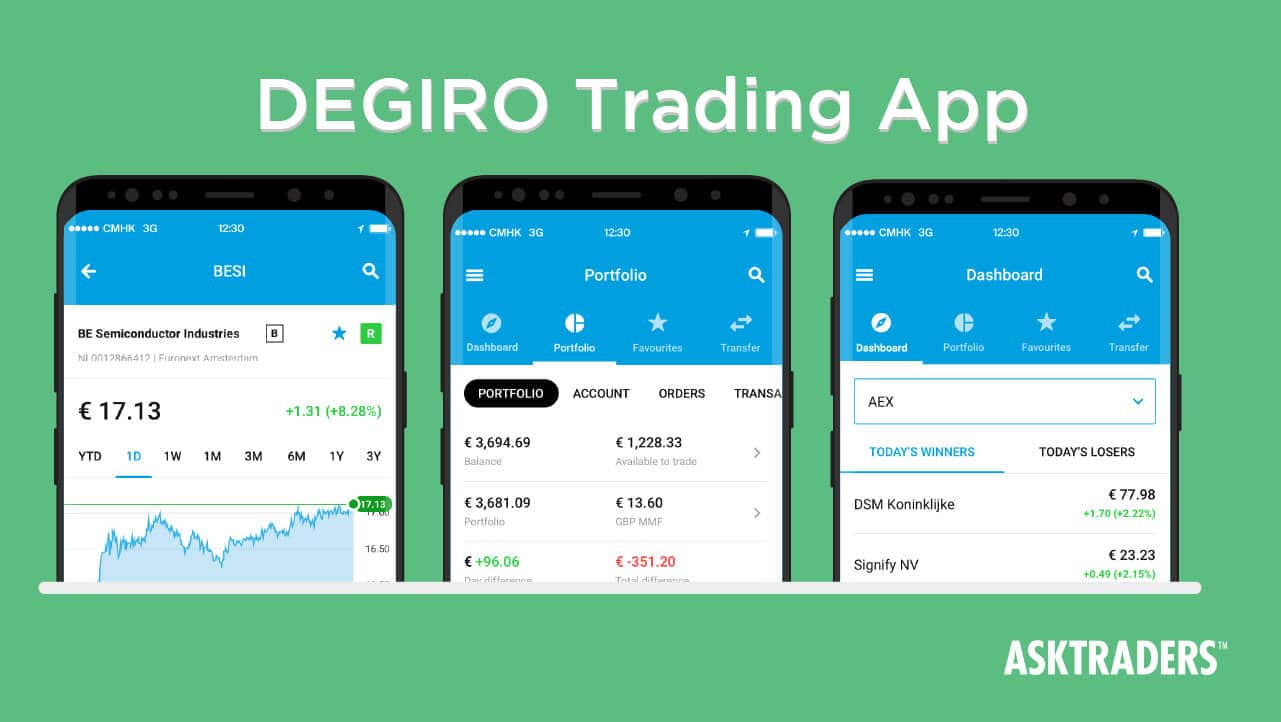 DEGIRO App Review: The Main Features
The DEGIRO app is accessible, especially for first-time users, and presents you with a fast, efficient trading capability from anywhere in the world, at any time.
There are two trading platforms:
A web trading platform, WebTrader
A mobile trading platform, DEGIRO App
The app lacks some frills and fancies but is efficient nonetheless, and this is where it shows that the app was created in-house and tailored to DEGIRO client needs.
You can access your portfolio, streaming quotes, obtain market news and access a range of order capabilities. Notably missing is any kind of substantial research. The trading platform is also not very customisable.
The main features of the DEGIRO App are the following:
Prices streamed in real-time. Get the streaming rates for the major European markets and US exchanges
A Bid / Ask spread in an order book. View the depth of the order book on Euronext up to 10 levels
The ability to place orders by amount. You submit your orders by some stocks, as well as by the order value. This means you'll always know what amount you are buying or selling without converting currency
The ability to create a personalised favourites list. You can easily create, maintain and view a list of your favourite products
Web Trading Platform: A Closer Look at WebTrader
The app has all the essential functionalities of the web trading platform, so let's take a closer look at WebTrader. When you log in to the platform, you'll see the following:
Your portfolio overview
Your transaction list – in-process and open transactions, last transactions and announcements
Live price lists and market information
A news panel containing news snippets and summaries with brief news
Navigate your menu for further options. It is logically set out, and the search console brings up results in different asset classes related to one company, which is convenient.
For example, if you search for 'XYZ oil', you'll retrieve information on futures, stocks, warrants and anything else related in the form of an interactive indicator chart. The chart cannot be saved, which may have been deemed futile, given the changing nature of the information.
After placing your order instruction, you'll get an email confirmation. At this point, SMS/text message notifications are not yet available, but the company has a stated commitment to innovation and it may be one of the improvements on the cards.
Opening a DEGIRO Trading Account – What's The Minimum Deposit?
Opening an account takes only 10 minutes, and there is no minimum deposit. It is quick, painless and, therefore, attractive to novice or low-risk investors. Have the following handy prior to registration:
A copy of your passport or ID
The bank account number from which your investment account will be funded
Then, you'll need to complete the following steps:
You need to complete an appropriateness test to verify that you are familiar with the risks of trading
Agree to the terms and conditions for real-time prices
Transfer money to your investment account
If you're a UK citizen, you need a mainland UK bank account in local pounds. You can't make transfers from UK overseas territories or dependencies such as Jersey.
Once you have submitted all the documentation and your account is verified, you can access the web platform, WebTrader, and then download the DEGIRO app.
The lack of a demo isn't a real bar to trading, thanks to how user-friendly the DEGIRO trading app and platform are. However, there is no research on the DEGIRO app, unlike on some other stockbroker tools. There is also a lack of education in general for first-time traders.
However, the necessary information, such as explanations of order types, is on the website and platform. A glossary on the website or one of the external-facing communications platforms would have been helpful, though.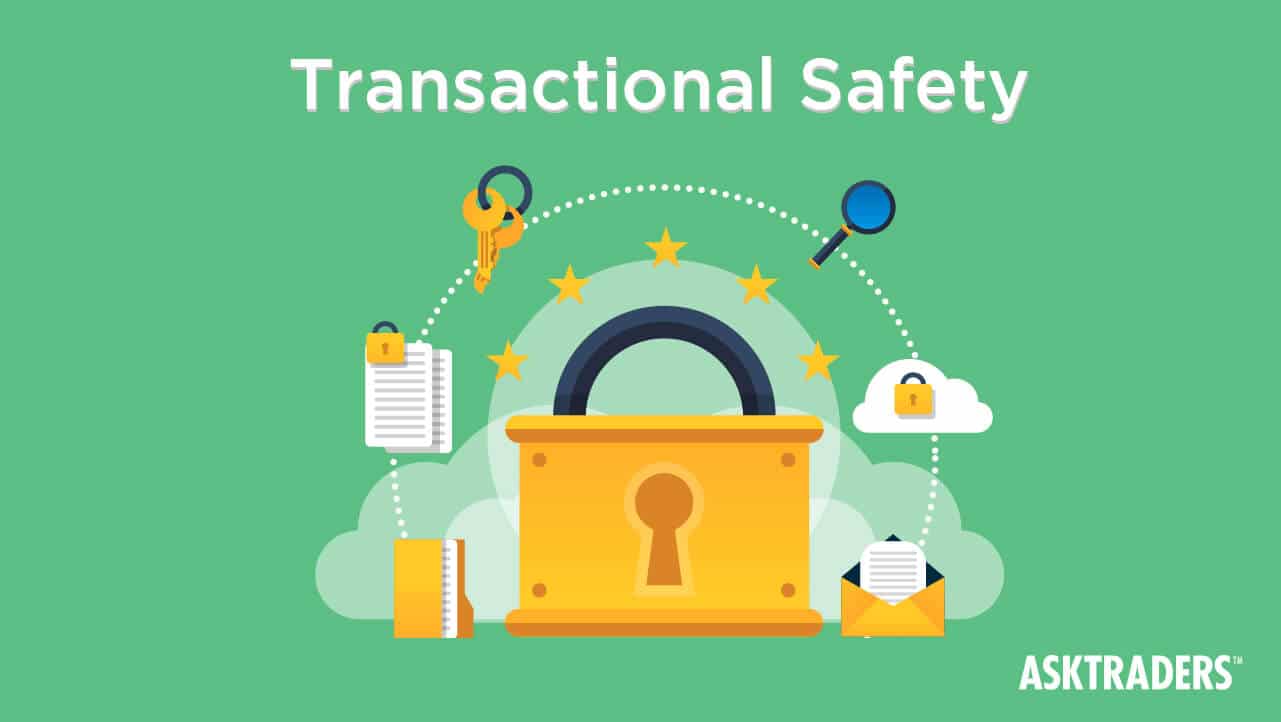 Transactional Safety, Deposit Safety and Data Privacy on DEGIRO App
Given the spate of high-profile data breaches worldwide in 2018, one of the first things any stockbroker comparison needs to look at, and that an investor is likely to be vigilant, is if trading is secure, the funds invested are financially safe.
DEGIRO's external communications channels go into great depth about what kind of personal data is collected and why, and stress that extreme security measures are in place to protect client accounts and data, without offering details on how exactly its trading platform is secured.
DEGIRO is supervised by the Dutch Data Protection Authority (Autoriteit Persoonsgegevens) to ensure its adheres to the Personal Data Protection Act's provisions. Sophisticated, two-step verification logins and other online security features are evident.
Know this, DEGIRO is not a bank, and as such cannot – and does not – use your money for its business purposes. If this were to be the case and DEGIRO lost money in the process, your financial inputs would be at risk. Instead, your money is held in a custody account in the form of cash funds, run by an independent legal custodian.
As such, it is ring-fenced from any exposure to DEGIRO's business dealings. This means that were DEGIRO declared bankrupt, it would not affect your money in cash funds.
How is DEGIRO Regulated and What Financial Warranties Are in Place?
Following the above discussion, the next logical inquiry you are likely to have is about how DEGIRO is regulated.
As a Dutch company, DEGIRO is a licensed investment firm based in the Netherlands. As such, the Netherlands Authority for the Financial Markets (AFM) and the Dutch Central Bank (DNB) financially supervise DEGIRO.
DEGIRO also performs its licensed investment services abroad from the Netherlands, under the so-called 'MiFID passport' or 'MiFID cross-border service' regime.
However, DEGIRO is also registered with other supervisory bodies in other countries in which it provides services. In the UK, DEGIRO is registered with the Financial Conduct Authority (FCA).
As for investor protection, the applicable investor protection scheme, given that DEGIRO is Netherlands based, is the Dutch Investor Protection Scheme (Beleggerscompensatiestelsel), as DEGIRO is a licensed investment firm authorised by the Netherlands Authority for the Financial Markets (AFM) for the provision of investment services.
Under this scheme, individual clients are protected up to €20,000. This usually applies in the event of a catastrophic occurrence, which would have to be severe. Indeed, given that your money is held in cash funds in custodian trusts.
Should you need to know exactly under what circumstances this protection payout will kick in, you'll find information about the Dutch Investor Protection Scheme in English on the Dutch Central Bank or De Nederlandsche Bank website.
Order Types and Instruments Available in DEGIRO App
DEGIRO offers shares, bonds, options, futures, ETFs, investment funds, leveraged products and warrants as instruments.
These are the order types:
| | |
| --- | --- |
| Order Type | Descriptions |
| Day Order | A Day Order will stay open until it is executed during the trading day or until the applicable market closes that day. If you have not executed by the end of the trading day in that specific market, the order will be automatically deleted. If you place a Day Order when the market is closed, this will be placed on the next trading day. |
| Good Till Cancelled (GTC) | Unlike a Day Order, a GTC will roll over into the next trading day if it has not been executed by the end of the current day. The trading venue rules apply. US exchanges, for example, will be valid for 90 days. However, there is no guarantee that an order will not be cancelled due to external factors such as the underlying company's action. |
| Limit Order | This allows you to set a minimum sell price or maximum buy price against which to execute your order. Your order will never be executed outside of these parameters. |
| Market Order | You place an order to execute your transaction at the best possible price at the time of execution, which may, of course, be necessary to implement in the first place. There is always the risk that you'll receive a price much lower than anticipated with certain products. |
| Stop Loss Order | If the value of a share you hold falls below a predefined level, a Market Order is automatically sent to the place of execution, limiting your loss. |
| Stop Limit Order | If the value of a share that you hold reaches your predefined Stop Limit level, your Stop Loss Order will be stopped. |
| Trailing Stop Orders | Enable you to set a variable stop price. These are only available on the German exchange. |
Funding and Withdrawal Options in DEGIRO App
If you are a UK customer, the only way you can transfer funds in or out of your account is by bank transfer. This is a drawback but the upside is that DEGIRO does not charge you to make transfers or deposits when you do a bank transfer specifically.
DEGIRO has fairly restrictive and finite rules for accepting money transfers. Firstly, you must be transferring money from one of the accepted countries, as stated on their website. The funds must also be held in your name and transferred as such. The funds reflect in two to three days on WebTrader.
When transferring to your bank account from WebTrader, DEGIRO says this takes about three days, but in reality, funds usually show up in 24 hours.
So, while you only have one option for moving your money in and out, the process is expedient, generally quick, and cost-effective.
Customer Service of DEGIRO Stock Broker
You can contact customer service by phone or email, but there is no live chat option. The customer service agents are helpful and very knowledgeable, and there is a decent response time.
If you are from one of almost 20 countries listed by DEGIRO, you can speak to a customer service agent in your native language. This is a good innovation, as many other call centres are in English only.
The trading desk is open weekdays from 7 am to 9 pm, providing more extended hours than many other brokerage houses. The customer service desk also operates within these hours. However, they are not contactable over weekends, which may inconvenience some clients.
You can also email customer support, with DEGIRO promising to reply 'as soon as possible'. You can expect a return email in a day.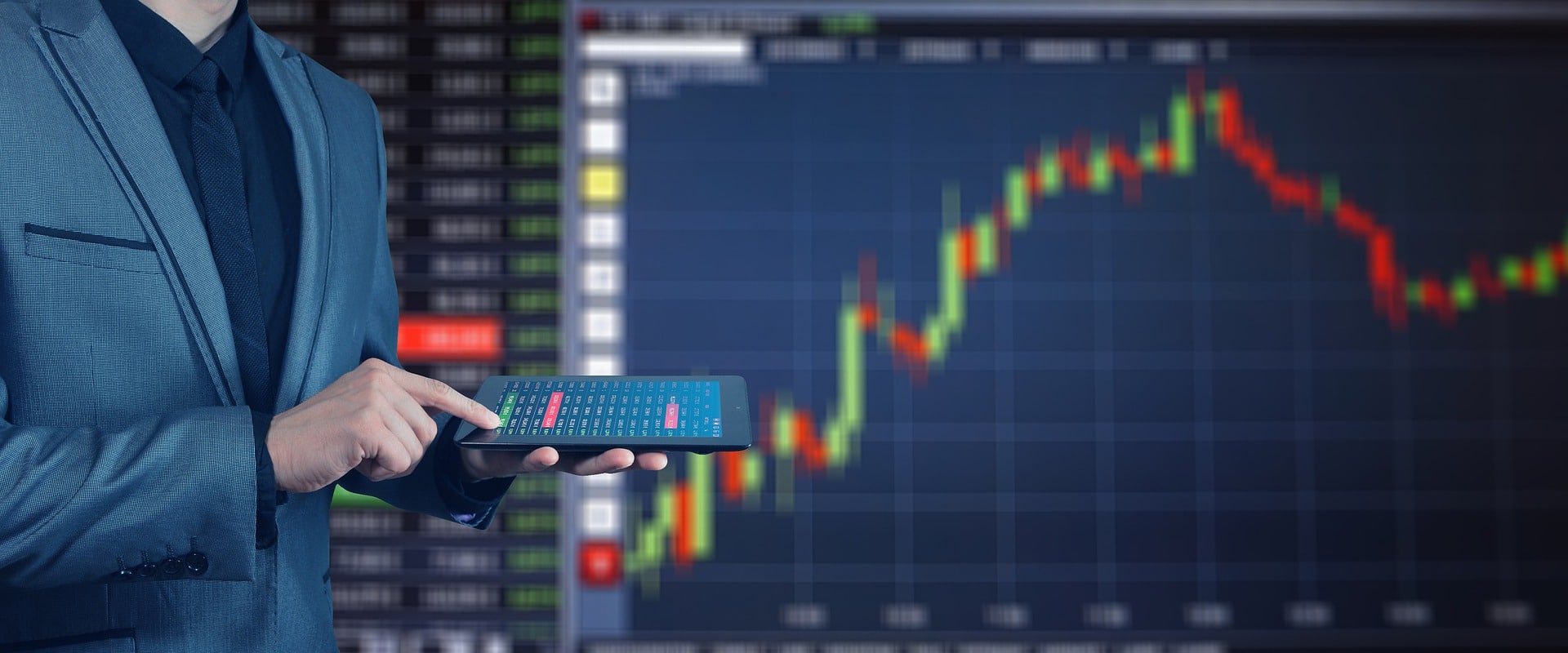 Our Thoughts on DEGIRO App
Would we back this company as the best DEGIRO stockbroker? That depends on your purposes. According to the DEGIRO website, you will save 85% of your transaction fees than industry competitors, which does not seem to exaggerate.
This is one of the main reasons fuelling their continued success as a disruptive model of stockbroking. Given the no-frills approach, the access to international markets is excellent and the DEGIRO trading app ranks highly in Google Play and the Apple iStore.
Therefore, it is perfectly suited to you if you know what you're doing and need quick, no-fuss trades at a substantially lower cost, or if you're relatively new to trading. DEGIRO app also offers tutorials and lessons about investing.
People Who Read This Also Viewed: