There's a chance to earn even more from your Moneyfarm investment by seeking out a Moneyfarm cashback offer, too.
Then, this Moneyfarm review will look at the best stock broker cashback options to use with Moneyfarm. It will also explain the rules, how you can go about claiming your offer, and how much Moneyfarm cashback you can expect to earn once you've signed up and made an investment deposit.
Earn extra from your investment with cashback deals
Benefit from the competitive cashback provider marketplace to get a good deal
Time and deposit amount rules are in place
Worth reading the rules and small print to check you're eligible
Investment Amount
The amount you'll get back in cashback depends on the site you choose to use, although, at the moment, it's possible to earn around £25. It's important to remember that there is almost always a minimum deposit rule in place for the Moneyfarm cashback offer, which means you'll have to invest a certain amount of cash before you can claim your cashback.
This amount currently sits at £5,000 across most cashback sites, but some schemes do start paying out once you've invested £2,500.
Cashback amounts can vary depending on the site used.
Shopping around is a vital task.
Only investment deposits – not fees – are usually counted when working out cashback eligibility.
Good practice to check at what investment level you will become eligible.
For that reason, you should check first to ensure you know when you can claim Moneyfarm cashback and that you don't have to invest an unnecessarily high amount simply to qualify.
It's also vital to note that many cashback sites only consider the cash you've explicitly deposited as an investment when working out whether or not you're eligible. This means that any other charges associated with making that deposit don't necessarily count.
For example, with primary cashback site Quidco, the cash you might payout on a whole host of other fees to make your deposit (such as any card payment charges) don't count towards the cashback eligibility total.
Take A Look At Our Other Moneyfarm Guides:
Time and Location
In addition to the minimum investment deposit amounts you will need to make, the other important area of many cashback offers' terms and conditions concerns the time you need to commit to your Moneyfarm investment career to become eligible.
Moneyfarm cashback is currently available through a range of reputable websites, such as Quidco, but in many cases, you will need to ensure that you act fast when you sign up for the offer.
It is common for cashback sites to require sign-ups shortly after expressing interest
You may need to make a deposit quickly
Schemes are often only for those who opened their account in the UK
Reading the terms and conditions is a smart move
On Quidco, for example, you will need to sign up for your all-new Moneyfarm account within just one hour of clicking on the link. Once signed up, you'll then need to make sure you invest the minimum deposit amount (or more) required as per the terms of the specific cashback offer you're using with Moneyfarm within 30 days.
With Quidco, you also won't be able to claim your cashback until you've completed 30 days as a Moneyfarm investor. It's also worth remembering that this offer is only available to those who open their account in Britain.
Cashback Sites
The Moneyfarm cashback offer is usually available through third party cashback sites, and these sites work by gaining a commission from brands in return for advertising their products and services. Each of these sites will have their own sets of terms and conditions, and it's essential to read these in full before you get started.
At Quidco, for example, each Quidco account will only be able to access this offer once, so you should ensure that you're at the right stage in your investment career before committing. If you're still not fully committed to a trading career at the level required to gain the cashback, it may be worth taking advantage of this offer at a later stage instead.
In addition, the firm stipulates that you have to have BACS as your registered Quidco payment method in order to qualify for cashback: it's possible that you won't receive your bonus if you don't have this set up, so you should check before you sign up or make any deposits to Moneyfarm.
Over at competitor site TopCashback.co.uk, the rules state that you won't be eligible for the cashback if you're already a Moneyfarm customer. That site also bans the use of additional promotional codes in tandem with this offer, even if the other offers were not found on TopCashback itself – so you should be careful not to combine any other Moneyfarm deals you find with this one.
Get a Good Deal
Because this deal is usually accessed through a third party, do your research and take advantage of the competitive cashback marketplace. Looking around the range of cashback sites on offer to make sure that you find the best deal is essential, and it's also wise to keep on doing this regularly.
Quidco's offer, for example, currently sits at £25 for investments of £5,000 and over, but competitor site TopCashback.co.uk offers £26.50 for investments of £5,000 and above.
A four-figure investment amount may be required to become eligible for cashback
The cashback marketplace is dynamic, and it may change fast
Staying on top of deals is a good idea
Customer reviews indicate an excellent service
This can change regularly, so it may be worth waiting a while and monitoring the offers until you find the highest one. But as customer testimonials from those who have used the cashback schemes reveal, getting a good deal is more than possible.
"Great deal and an excellent platform!" wrote one Quidco user. "I took advantage of the Moneyfarm offer earlier this year just before the ISA deadline. The initial investment, direct debit, and cashback all went very smoothly," they added.
Check the Payment Rules
As with most offers, there is usually some small print to digest when it comes to cashback schemes, and you should read it carefully to make sure you don't get caught out.
For example, Quidco does state that the cashback offer can track (which means to become associated with you as a Moneyfarm customer when you join) at an amount that doesn't match the one you originally signed up for.
The small print may stipulate rules you hadn't previously noticed
The cashback amount can technically change after you begin the process
In most cases, offers to work out as planned, and the customer gets paid.
Quidco rates the Moneyfarm offer's tracking reliability at 98%
This shouldn't lead you to assume that cashback offers are doomed to fail. The majority of cashback offers work out as planned, and the customer receives their cash. Quidco tracks the performance of their cashback offer, and its statistics show that it takes around 24 hours for the request to be followed.
Payments are made in under six months, which, although it may seem like an exceptionally long time, is not uncommon in the world of cashback sites. In addition, it also gives the Moneyfarm offer a 98% tracking reliability rating. Overall, this means that opting for this cashback offer is more often than not a worthwhile activity.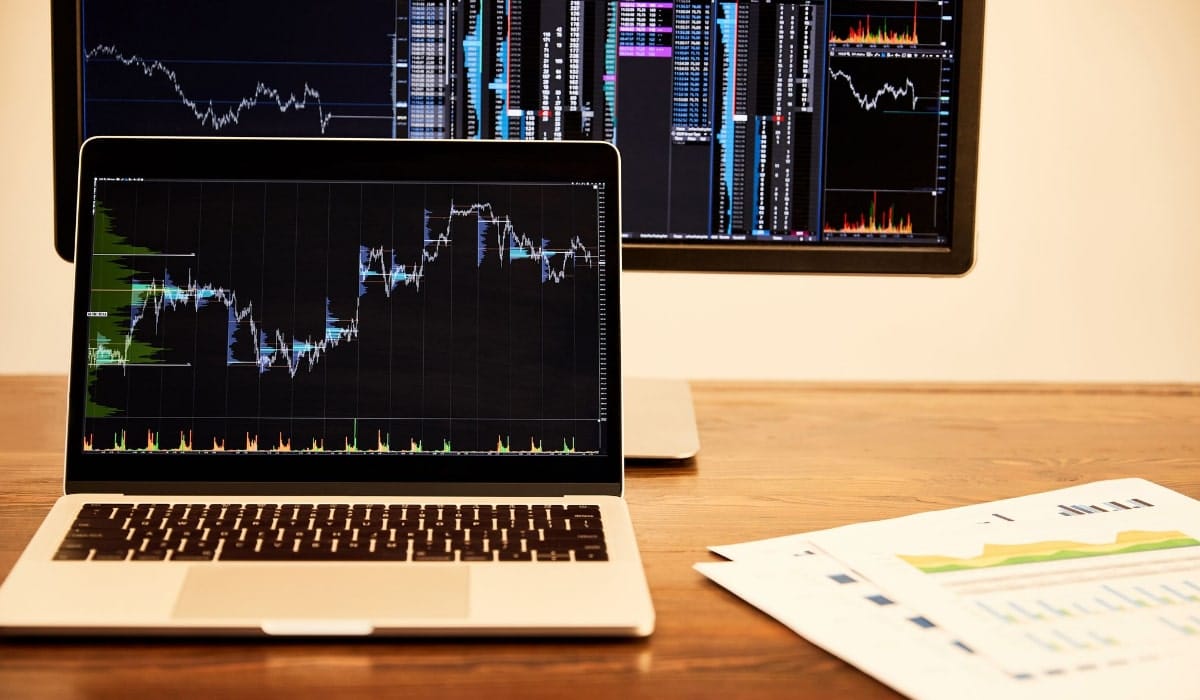 Competitive Fees
Once you have satisfied the Moneyfarm cashback scheme's requirements, signed up, and started your investing career, you'll eventually become eligible for your cashback. But that's not the only way you'll be able to save cash by using Moneyfarm, and that's because of the site's relatively competitive fees.
A stockbroker comparison of different providers in Moneyfarm's niche reveals that, for specific investment amounts, at least, Moneyfarm can provide a highly cost-effective fee structure. Compared to Nutmeg (a significant competitor in the Robo-advice broker field), Moneyfarm offers a lower charge on smaller investments, at least.
Moneyfarm stands out compared to other providers for its decision to offer free portfolio management on investments up to £20,000 for one year when you first sign up.
For those who invest the requisite amount often needed to claim the cashback offer, it could be the case that you don't pay any Moneyfarm fees at all. Following that year, it will cost 0.7% to have a managed portfolio at this amount with Moneyfarm and 0.75% with Nutmeg.
Meanwhile, a portfolio of between £20,001 and £100,000 will cost 0.6% at Moneyfarm and 0.75% at Nutmeg. For investments of over £100,000, Nutmeg is marginally cheaper than Moneyfarm – but with cashback offers only usually requiring four-figure investments, this typically won't apply to most cashback hunters seeking to invest the minimum.
Customer Service
The cashback schemes outlined here are well run, and the teams behind them have lots of experience, so it's unlikely that you'll hit any difficulties. However, you may have queries about some aspects of your individual cashback experience, such as questions about the exact timings of payments.
Suppose you need to contact the relevant customer service teams. In that case, you're unlikely to have any trouble: Quidco has a substantial support document library that answers 95% of customer questions, for example, and if that doesn't help, then they pledge to try to answer a question within 24 hours of you submitting it.
Moneyfarm also has a firm customer service offer, including email support and a phone call scheduling service, so that you can go on a call at a time that suits you. As well as finding out how they work, it's also worth looking at what others have said about the services, too.
"A brilliant service for all," one user on the online review website TrustPilot wrote this about their experience of the Quidco customer service team. "Easy to use. Helpful with any questions," they added. In sum, you're more than likely to enjoy good customer service when claiming your cashback.
Moneyfarm: Our Verdict
Moneyfarm provides an excellent broker service, and not only that, the cashback schemes out there offer different ways to make the most of your investment money.
The cashback scene is competitive, and as a result, it's possible to shop around and find a cashback offer that gives you the very best deal.
As our broker comparison shows, the fees charged by Moneyback are competitive on many of their products, especially those at the end of the market for which the cashback offers tend to be well-suited. So you'll often be able to maximise earnings both from lower fees and from cashback.
While it is right to say that hunting down a fair cashback offer may require you to invest some time in looking through the market and checking that your investment satisfies the complicated rules the cashback sites put in place, it is also the case that the financial gain, once the cashback is paid, is often worth it.
With some leading cashback sites rating their Moneyfarm offers as highly reliable and enjoying a fast payout time (based on the cashback industry norms), it's often worth it for many people who take up the offers.
For those looking to make their cash work for them, it's worth investing in Moneyfarm via a cashback site. After all, if you've already planned to invest, you've got nothing to lose and everything to gain by doing it via a cashback service.
People who read this also viewed: