What are Futures? They Are the Most Liquid Instrument Around
Before learning how to trade futures it's worth making sure you know exactly what they are. Futures are a very simple form of derivative that can be traded on almost any market. The first futures markets existed for agricultural products like rice and sugar.
Today, futures markets exist on individual stocks, stock market indices, currencies, bonds and commodities. In most cases, futures markets are very liquid and relatively cheap to trade (compared to the underlying asset). Many futures markets trade 24 hours a day.

A future is a contract to buy and sell something on a specific date in the future. In most cases a "deposit" in the form of margin is paid at the time of a trade. When a trader buys a futures contract they are committing to take delivery of the underlying asset in the future, but agreeing on the price at the time of the trade.
Futures on financial assets like equity indices and currencies are sometimes cash settled. That means the difference between the trade price and the delivery price is settled in cash rather than by delivering the underlying instrument. Physical products like rice, corn or soybeans are usually settled by physical delivery of the underlying asset, in these cases the commodity itself.
Top 3 Stock Broker Comparison
of 10 Stock Broker
Interactive Investor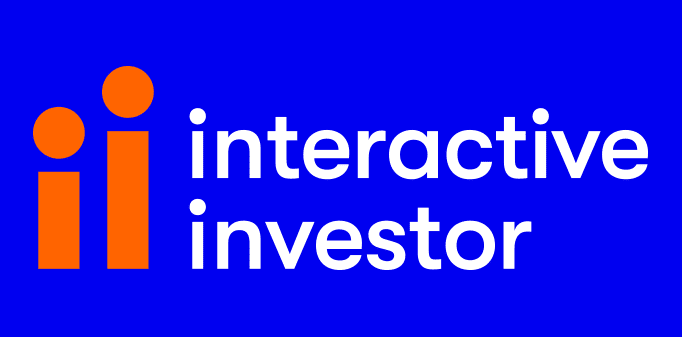 Custody fee
£9.99 monthly
Dep. Protection
50.000 GBP
Go to Broker
Risk warning: Capital can be lost. Terms and conditions apply.
of 10 Stock Broker
IG Stock
Go to Broker
74% of retail investor accounts lose money when trading spread bets and CFDs with this provider. You should consider whether you understand how spread bets and CFDs work, and whether you can afford to take the high risk of losing your money. Professional clients can lose more than they deposit. All trading involves risk.
How Futures Are Traded: Online is Easiest
Before going any further in this futures trading – how to guide, it's worth looking at how the futures market actually works. Futures contracts are traded on exchanges. While some exchanges still have trading pits where traders are physically buying and selling in person, most are now electronic. This means that anyone trading via the internet has the same technology at their disposal as a professional trader.
Futures exchanges exist to make sure there is orderly trading in the contract for each asset. The exchange decides the exact details of each contract. Most traders access the futures market via a broker. Each broker is a member of the exchange and is responsible for routing client orders to the exchange and settling their client trades. Clients can either phone their broker to place a trade or enter the trade online.
When a trader executed a futures trade, the exchange becomes the counterparty. That means for every open contract, the exchange has a long and a short trade open with two separate traders. The exchange makes sure each trader adjusts their margin as their P&L goes up and down, until the position is closed or the contract expires. This system is far more efficient, as traders only need to trust the exchange, and not every other trader in the market.
How Margin Trading Works: Margin gives you Leverage
Like many derivative products, futures are margined products. Margin means you only have to put down a percentage of the total value of a contract when you open a position. This is sometimes a fixed amount per contract and sometimes it's a fixed percentage of the total value of a contract. This is something you look into when doing a futures broker comparison.
When you open a position, cash automatically moves from your trading account to your margin account. After that the profit and loss the position makes each day moves into or out of your trading account. This is called variation margin.
Margined products are marked to market every day. If you are futures trading you will need to know how to calculate your daily profit and loss. If you have a long position and the price of the future goes up you make a profit, if the price goes down you make a loss. If you have a short position and the price goes up you make a loss, and if the price goes down you make a profit.
Every day your variation margin is adjusted until the position is closed or until the futures contract expires. This means the P&L is adjusted incrementally, rather than in one big chunk when the position is closed. This is how exchanges make sure that everyone can settle their obligations.
How Futures Are Priced: Understanding Fair Value
A futures contract represents a certain quantity of the underlying asset. For shares it may be 10 or 100 shares, for corn it's bushels, for gold its ounces and for copper its tonnes.
In the case of an index, a futures contract will have an index multiplier. Let's say the index is 12,500. If the index multiplier is 10, then once contract is worth 12,500 x 10, which is $125,000 (if the currency it's quoted in is USD). If the index multiplier is 100, then one contract is worth $1,250,000. The futures contract will still trade at a figure similar to, but not exactly equal to the index level. Futures prices have a fair value, which is calculated using the index or spot price, as well as any carry costs and any cashflows.
If you own a futures contract, you don't have to tie up your capital in holding the underlying asset, so this needs to be factored into the price. You also don't receive dividends, and so this is factored in too.
Therefore, to calculate the fair value of a futures contract, traders add the cost of carrying the underlying asset to the spot price and subtract any dividends or interest payments that they would have received if the owned the underlying asset.
Short Term Futures Trading Strategies
Short term trading can be done on charts ranging from 60-minutes down to 1-minute or even below. Some short-term traders even use tick charts which are dependent on volume rather than time. If you really want to learn how to trade futures, short term timeframes can be a good place to start. Trading patterns come up more often, so you get more practice, and you risk less on each trade as the patterns are smaller.
Short term traders often focus on the first and last hour of the trading day when there is more volume. That's generally a good strategy, especially to capture the bigger moves. However, during quiet periods, you can still make profits by scalping against the short-term spikes.
Short term trading requires focus, concentration and fast reactions. It also takes time to learn to read the market. Trading on short term timeframes is all about the supply and demand in the market and has less to do with fundamentals.
On intraday charts, traders look for chart patterns, breakouts, reversals and trends. To do that they use bar and candle charts, along with moving averages, oscillators and momentum indicators. Many short-term traders use pivot points which highlight potential support and resistance levels.
Long Term Futures Trading Strategies: Learn to Stay the Course
Longer term trades require more strategic thinking. News and fundamentals come into play too. While charts are still important, a futures trader can build an edge by looking beyond the price action and finding the stories and themes that will drive the market over the next few days and weeks.
Short term moves in the futures market are often driven by sentiment and emotion. While these do also affect longer trends, market participants generally have more time to think before acting.
It's important to carefully define the timeframe and risk before opening a long-term position. The market is bound to move against you in the short term and you need to be able to keep a level head. To do so you should have very specific rules regarding the way you will exit the trade – either for a profit or a loss. If you let short term price action affect your judgement you are bound to exit too soon and at a less than optimal price. If you are expecting a move that will take days or weeks to play out, then try not to look at short term charts. You should also wait for the end of the day before exiting a trade to avoid being caught up in intraday swings.
So, What Do You Need to Do to Start Trading?
It's actually really simple to get started trading futures. The first step is to decide on the best futures broker for your needs. Then you open an account which you can usually do online. Once you have submitted any required paperwork, you can make a deposit to fund the account.
The next step is to familiarise yourself with the platform and with all the contract details for any futures contracts you plan to trade. This is a very important step. Markets can move quickly, and those moves are multiplied by the leverage of a position. If you miscalculate the real value of a futures position, the potential loss could be 10, or even 100, times what you thought it would be. For this reason, it's a good idea to practice with a demo account.
Besides knowing the platform and the contract specifications, it is important to have a trading plan and a risk management strategy. You should have a very specific trading strategy that you follow, and only place trades that fit into that strategy. You should also back test the strategy, so you know how much you can lose and make sure your trades are sized so you don't lose your entire account on a handful of losing trades.
Conclusion:
Conclusion: How to trade futures
It's not difficult to learn how to trade futures, but there are some basic fundamentals to know. This article has given you the basics on the asset classes for which future contracts exist, the way exchanges operate, and the way futures are priced.
You also know how the margining system works now. As with any leveraged instrument you must know how futures prices work and how margin works. You also need to read the contract specs to have a good idea of how each futures contract works. When doing a broker comparison, make sure this info is easy to find on a broker's platform.
Once you know how to trade futures for one asset class, you'll be able to move to any other asset class. You can trade on very short time frames, or if you don't want to watch the market all day, you can trade on much longer timeframes.
Before you start trading you should write your trading strategy and your risk management process down. There is always a lot of noise in the market, and it is important to stay grounded and remember what you are actually trying to achieve.