Aemetis, Inc (NASDAQ: AMTX) stock surged 11.15% in Thursday premarket trading. The price injection follows a stimulating deal with Delta Air Lines in a step towards an environmentally conscious growth plan for the major airline. 

Aemetis has long been an active pillar in environmental innovation, specialising in renewable fuels and specifically negative carbon intensity products. 
Following today's negotiations, a landmark agreement with Delta Air Lines will see the company purchase 250 million gallons of SAF, or 'sustainable aviation fuel' spread in increments over the next 10 years. With an estimated total deal value of over $1 billion – Aemetis investors are all smiles today. 
Aemetis and its ecological vision have proved to be a worthwhile investment today. As large companies seek to re-align with environmental awareness, products like sustainable aviation fuel that guarantee a lower lifecycle carbon footprint are becoming more and more sought after.
With Delta's 2020 vision of net-zero aviation, this new partnership with Aemetis should ease their journey into sustainability, with hopes to replace 10% of its conventional fuel with SAF by 2030 in accordance with the outlines of the Paris Agreement. 
It is the cohesive vision of a cleaner future that has allowed for this deal to come into fruition:
Amelia DeLuca, Delta's managing director of sustainability stated "When Delta committed to being carbon neutral, we also committed to continued investment and collaboration with others in the industry."
Also adding…
"This supply agreement is an important step toward the expansion of SAF, which is not only important in helping us achieve our net-zero aviation goals, but also in supporting our customers to achieve their own sustainability goals."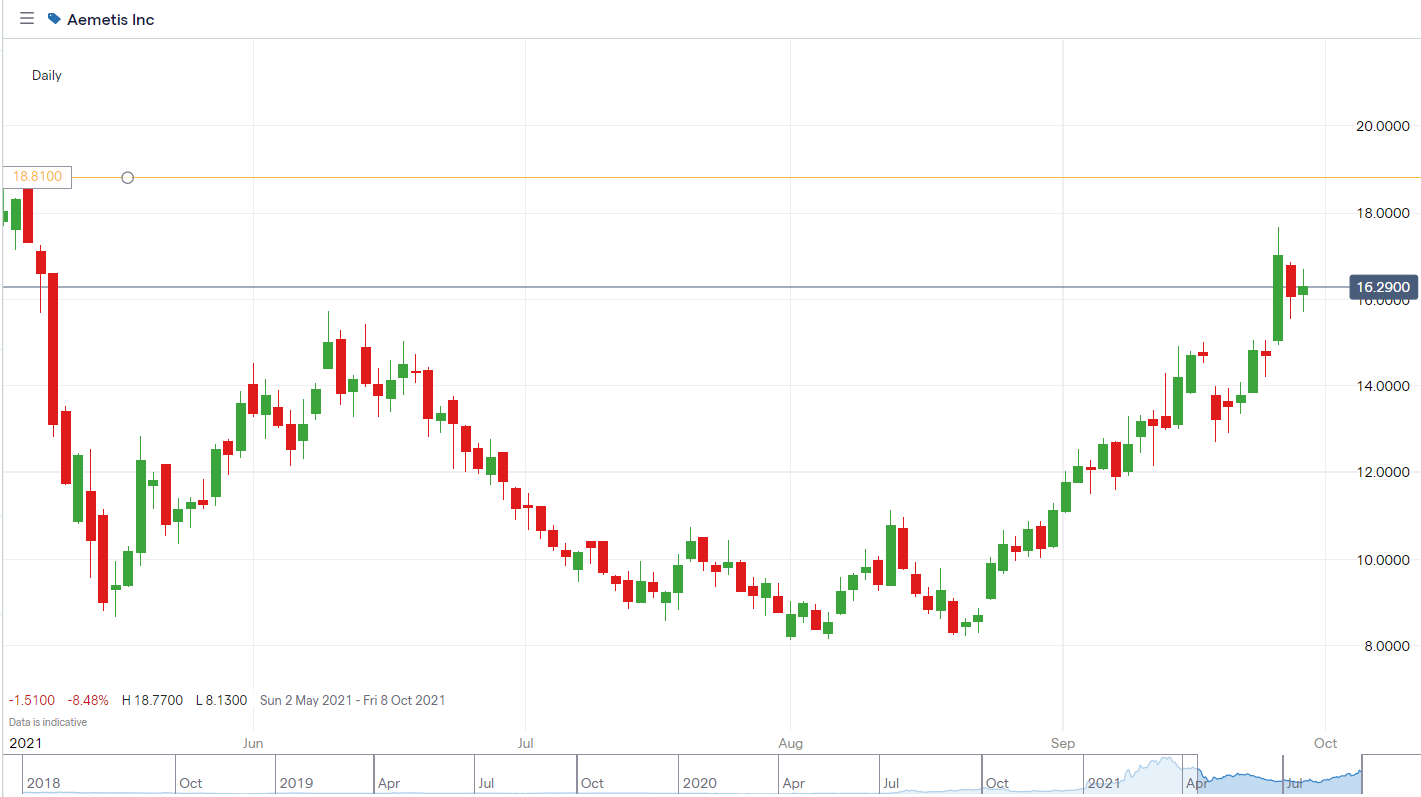 The Aemetis stock price is currently sitting around $18.81 pre-market, still edging higher as writing.
Should You Invest in Aemetis Shares?
One of the most frequently asked questions we receive is, "what stocks are best to buy right now?" It's a wide-ranging question, but one that we have answered… Our AskTraders stock analysts regularly review the market and compile a list of which companies you should be adding to your portfolio, including short and longer-term positions. Here are the best stocks to buy right now