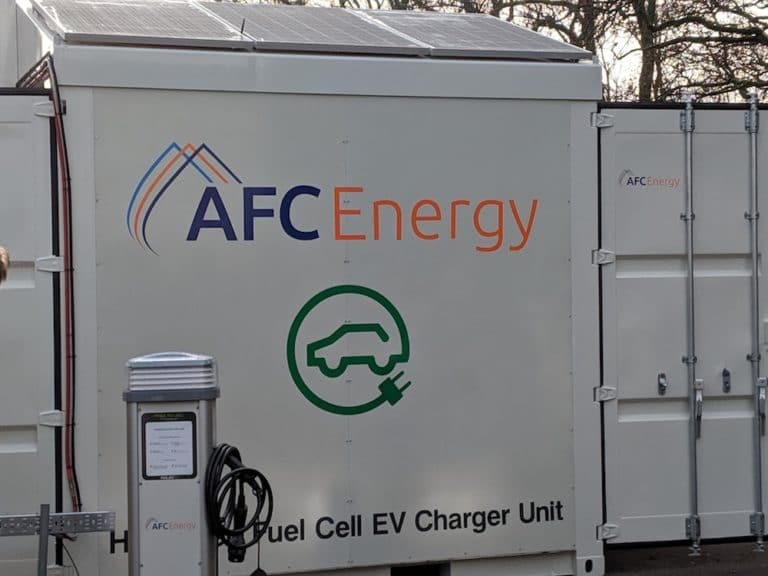 Key points:
AFC Energy's share price surged 8% on an update about its first tower.
The "S" series power tower was installed at a Spanish construction site.
The tower performed exceptionally well, validating its capabilities.
The AFC Energy plc (LON: AFC) share price surged 8% after an update on installing the first "S" series power tower in Spain, which was deployed in mid-August 2022. In addition, the company noted that the hydrogen power generator had entirely replaced diesel power generators at a road construction site north of Cadiz.

The hydrogen energy company noted that an independent report by ACCIONA had confirmed that the power tower had generated over 400kWhs of zero-emission power since its installation saving over 1.8 million tonnes of CO2 emissions from being released into the environment.
Also read: Five Best Green Energy Stocks In 2022.
AFC Energy's power tower delivered efficient "load following" to meet the ever-changing power needs of construction sites. In addition, the company noted that after operating the power tower, it discovered multiple avenues for cost reductions and ways to improve its operational reliability and robustness.
Investors cheered the news, as evidenced by the rally in AFC Energy shares, but the move higher was short-lived as AFC shares later gave up all their gains and traded in negative territory at writing.
The shift into negative territory was driven by investors' negative sentiment toward renewable energy stocks, which has been predominant this year, as evidenced by the 61.7% decline in AFC shares since the year began.
Many hope such stocks will reverse course and rise, but this can only happen if global central banks start easing their current rate hikes trajectory, inspiring confidence in investors that interest rates will not keep rising.
Companies such as AFC Energy are loss-making and, as such, require to raise new funding periodically to remain operational. These firms have been worst hit by the high-interest rate environment, making borrowing expensive.
Adam Bond, AFC Energy's CEO, said: "Our focus on the decarbonisation of the global construction and temporary power markets is critical if we are to deliver on our sustainability targets and mitigate the long-term effects of climate change… The Power Tower, configured as a stand-alone or modular, scalable system, can deliver zero-emission power when needed to support industry's transition away from pollutant diesel generators."
*This is not investment advice.
AFC Energy share price.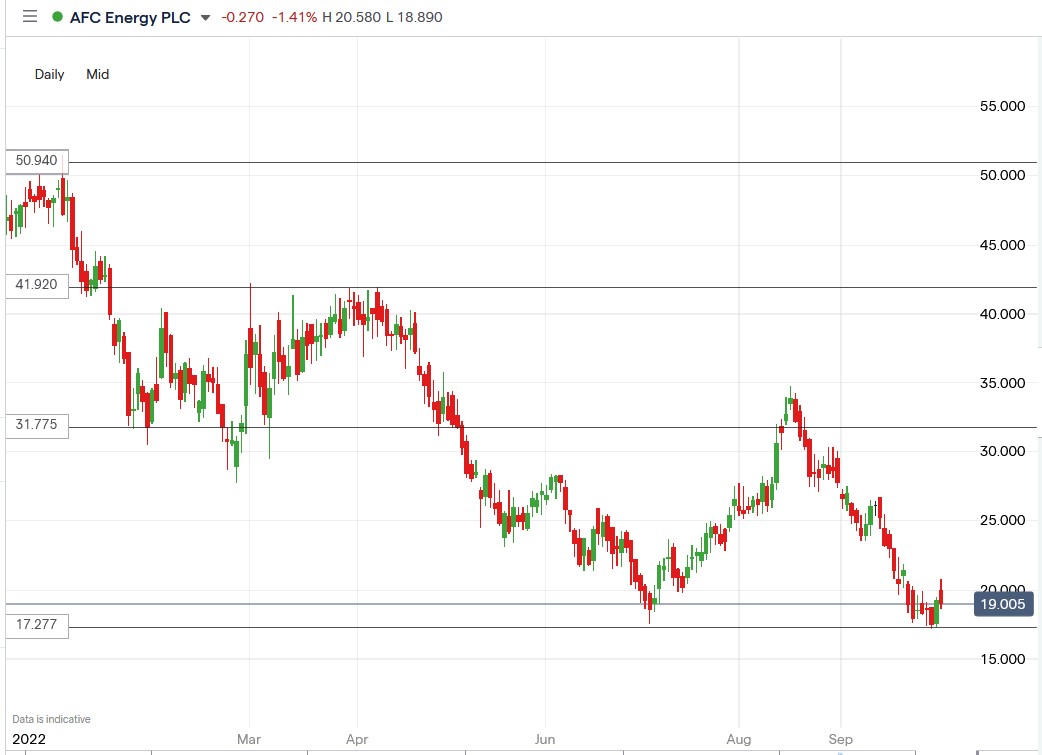 The AFC Energy share price rallied 8.01% to a high of 20.755p, rising from Friday's closing price of 19.215p.