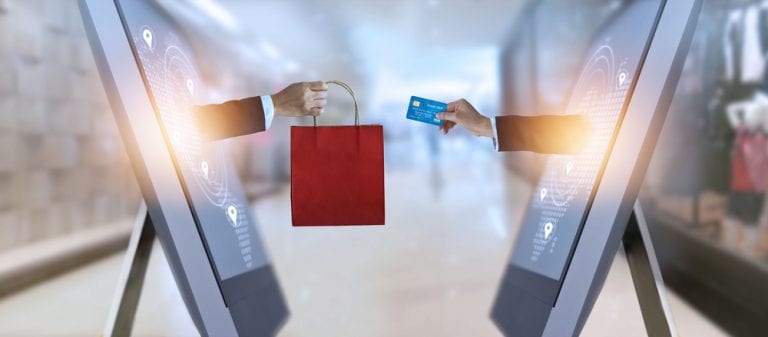 AIQ Limited's (LON: AIQ) share price has plunged on Friday after it issued a warning about its future prospects and reported a loss for the first half of fiscal 2021.

The company reported revenue for the period of £12,079 compared to £25,409 the previous year, while it also revealed a loss of £915,425, higher than the £612,993 loss during the same period in 2020.
The COVID-19 pandemic had a profound impact on Alchemist Codes Sdn Bhd and the business model of its OctaPLUS e-commerce platform. Retailers transitioned to focus on direct-to-consumer online sales and marketing, which severely impacted OctaPLUS's affiliate marketing commission model.
Meanwhile, economic uncertainty resulted in customers delaying purchasing decisions for IT consultancy projects, and government lockdown measures in Malaysia and Hong Kong prevented management meeting with potential customers and business contacts, resulting in negligible sales activity.
AIQ did make several cost-cutting measures and initiated a strategic review to assess the viability of Alchemist Codes. Some of the measures included a divestment of specific e-commerce software and technology developed in-house by Alchemist Codes, a focus on building the IT consultancy business of Alcodes International in Hong Kong. In addition, they made efficiency measures that are expected to generate savings of approximately £400,000 on an annualised basis.
Graham Duncan, Chairman of AIQ, said: "As previously stated, the COVID-19 pandemic had a profound impact on Alchemist Codes, particularly given that the business was at a relatively early stage of development. Both the roll-out of its OctaPLUS e-commerce platform and its IT consultancy business were met with severe headwinds such that little progress could be made and sales activity during the period was negligible.
"As a result, and combined with the continued uncertainty over the post-pandemic economic recovery and market outlook, the Board undertook significant cost-cutting measures and a fundamental strategic review, which completed post period. We have taken steps to preserve cash while seeking to reposition the business by widening its focus beyond e-commerce."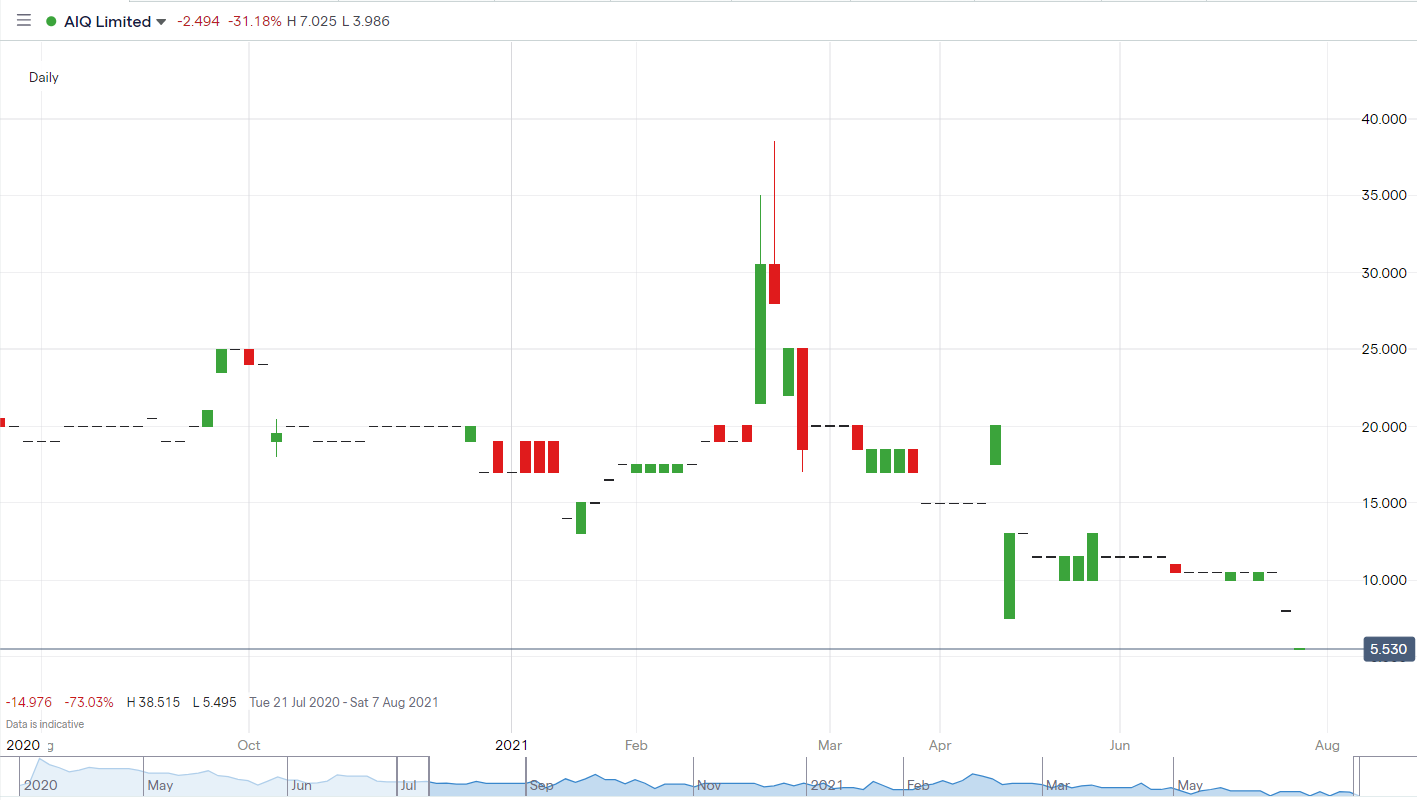 AIQ's share price is currently down 23.81% at 8p after initially falling over 30% earlier in the session.
Should You Invest in AIQ Shares?
Based on today's news, probably not! However, one of the most frequently asked questions we receive is, "what stocks are best to buy right now?" It's a wide-ranging question, but one that we have answered… Our AskTraders stock analysts regularly review the market and compile a list of which companies you should be adding to your portfolio, including short and longer-term positions. Here are the best stocks to buy right now