Key points:
Amigo shares have fallen 19% in the month after the High court decision.
Investors have been selling their shares ahead of the expected dilution.
Should you buy Amigo shares? Read on to find out.
The Amigo Holdings PLC (LON: AMGO) share price has fallen 19% in the past month after the UK High Court sanctioned its new business scheme as investors wait for the company to announce its next move. The lack of communication from Amigo is behind the recent decline in its share price.

The guarantor lender is yet to unveil its next steps but was expected to announce a plan to resume lending activities soon after the High Court's decision. Investors are also bracing for massive dilution since the new business scheme requires Amigo to issue nine new shares for each existing share.
I have mentioned that demand for Amigo's guarantor loans remains high due to the coronavirus pandemic, which affected a significant portion of the UK's working population as many people lost their jobs and defaulted on their loan obligation.
This group saw their credit scores suffer significantly, and they could not borrow from traditional lenders such as banks. Hence, such customers now rely on lenders such as Amigo, which have minimal lending requirements for issuing loans.
Still, the newly proposed buy now pay later (BNPL) laws may affect Amigo's operations, although this is not clear since the lender provides loans and does not offer direct BNPL loans. Therefore, we will have to wait for an update from Amigo regarding its plans before we can plot a way forward.
Investors looking to buy Amigo shares now may be best served to wait for the company to raise capital first, as outlined in its new business scheme, before buying more shares. This is because of the massive dilution expected to occur once the lender implements its new business scheme.
Therefore, I wouldn't buy now since I would rather wait until the planned capital raise is over before jumping in. However, your decisions should be based on your circumstances.
*This is not investment advice. Always do your due diligence before making investment decisions.
Amigo Loans share price.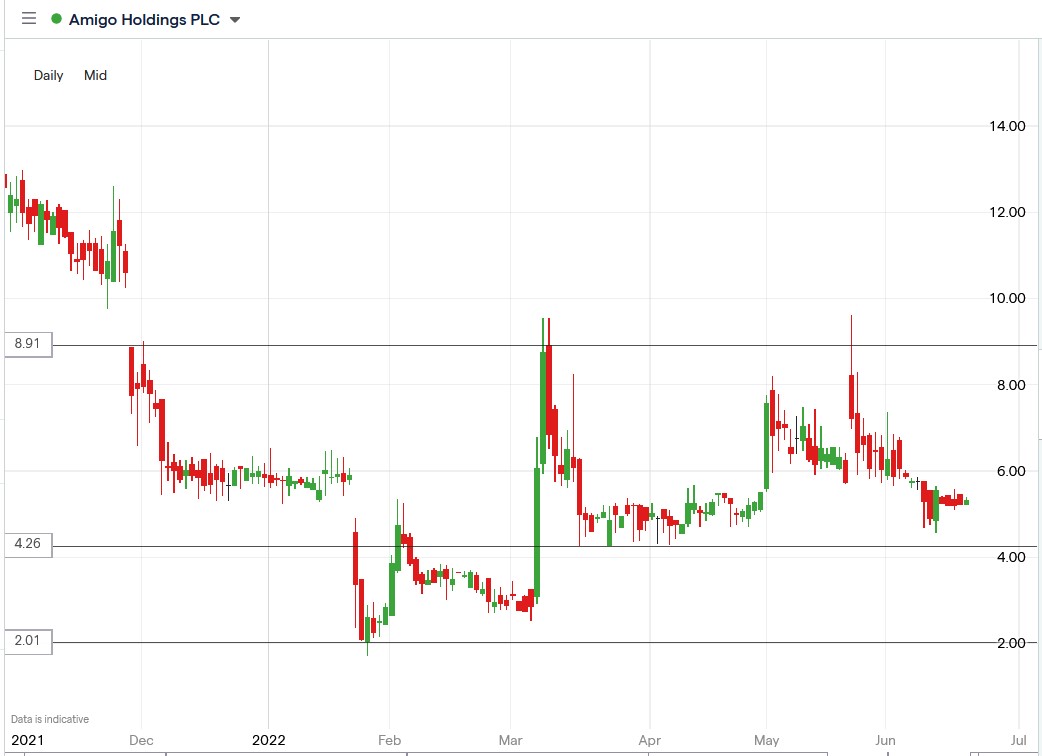 The Amigo Loans share price has fallen 19% in the past month after the High Court decision. What's next?