FX Markets
I said at the beginning of the week that I thought the market was overplaying the news regarding France and Germany's agreement on a fund to combat the coronavirus related economic downturn…
And, it seems as though we may be starting to see a turn…
Now, while I think the turn does have a little to do with the market overstating the news, I recognise that it's been helped by the risk-off sentiment as a result of U.S. and China tensions.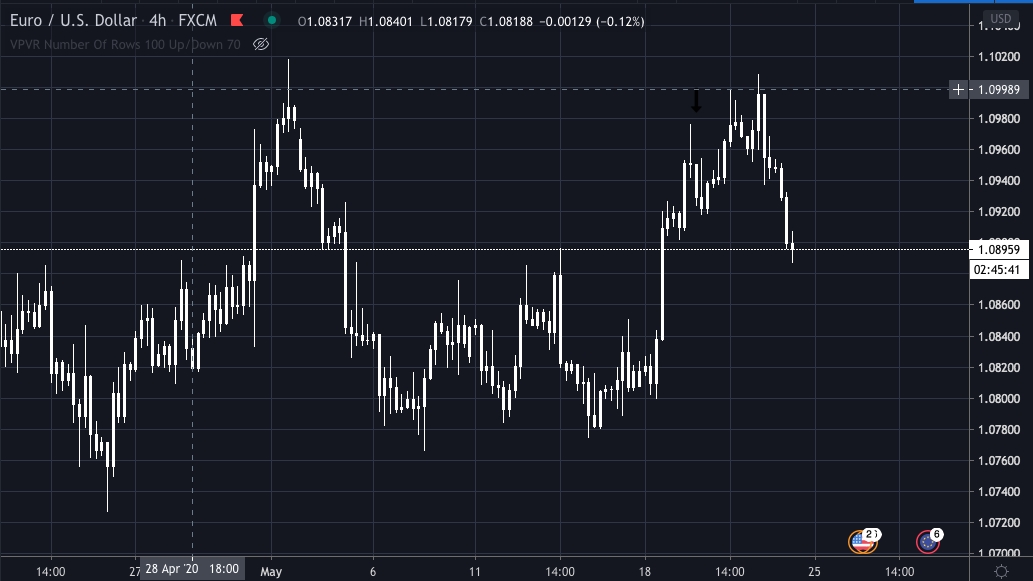 Nonetheless, the euro is moving lower today, and I think it will continue that way into next week.
Gold
Gold has moved higher this morning and overnight on increased risk-off sentiment, again due to the U.S. and China tensions.
Yesterday we saw the precious metal drop off from the $1742 level down to as low as $1718 before bouncing off the bullish trend line and rebounding.
I believe the reason for yesterday's fall was due to the U.S. dollar strengthening, we saw money pile into dollar strength as risk sentiment changed, meaning we saw gold prices fall (gold is priced in U.S. dollars and usually has an inverse correlation).
But, as the sentiment continues to shift, we will also see money flow back into gold and its price move higher, as we have seen this morning.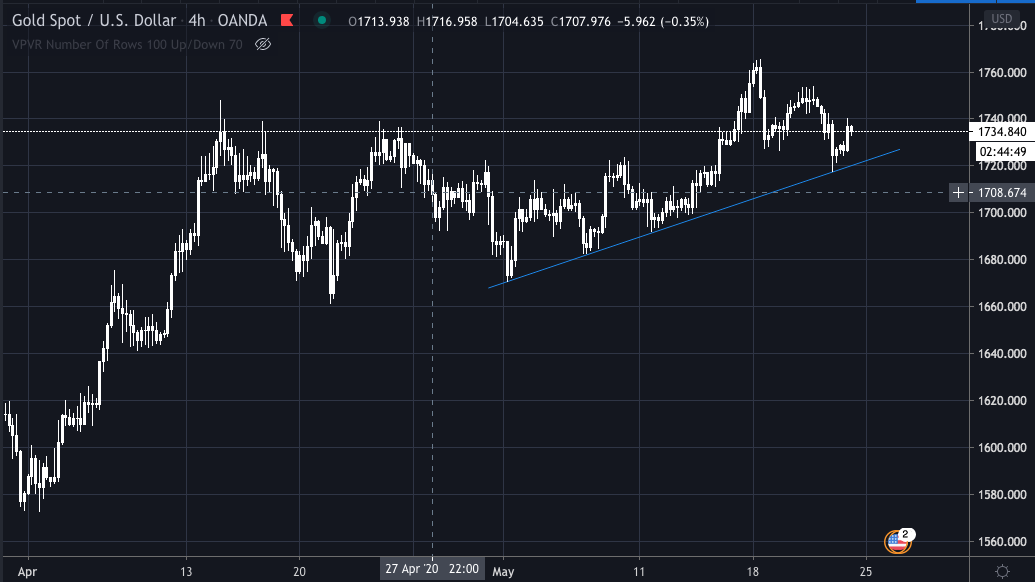 Although, as you probably already know, I do favour gold to the upside. I am not as firmly convinced on this move as I have been in the past as I feel we would need a more significant pullback before it explodes higher.
Therefore, my preference would be to play USD strength as the safe haven of choice this time around.