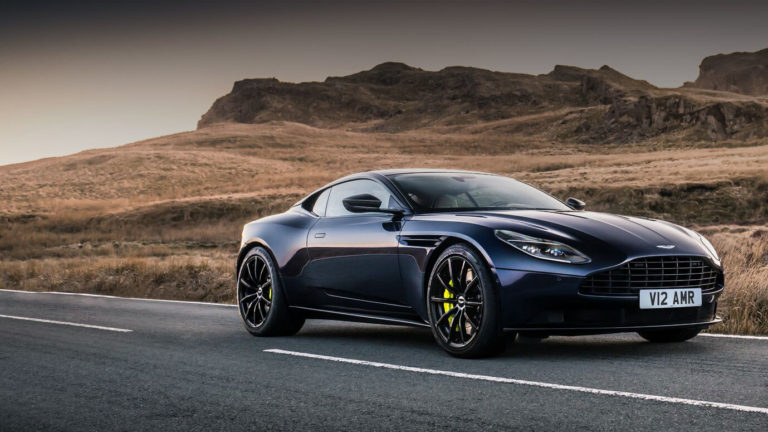 Shares of British luxury carmaker Aston Martin Lagonda Holdings Plc (LON: AML) have been trading sideways since March, and the trend is likely to continue, at least over the short term, until we get a decisive breakout.

As we have said before, a sideways trading range is usually a balancing zone that ends in a breakout. There are two types of balancing zones; the first are zones that result in the trend's continuation, while the second are zones that result in the continuation of the trend.
In Aston Martin's case, the current range is likely to result in a continuation of the bullish trend that was in place before the sideways trading range began. However, nothing is guaranteed in the markets, and we could easily get a breakout to the downside signalling the start of a new bear trend.
Investors are betting heavily on Aston Martin's new management team led by billionaire Lawrence Stroll. He has years of experience in the luxury goods market that should come in handy in his role at Aston Martin.
Aston Martin is a well-respected luxury car brand with global appeal, making it easier for the company to re-establish itself as a formidable player in the luxury cars market against more prominent players like Ferarri and Lamborghini.
The company previously made cars that did not appeal to potential buyers, resulting in low sales volumes, which has to change. The firm has to design and produce cars that appeal to its target clientele to boost sales and attract new customers.
Under the new management team, the company repurchased old stock from dealers and committed to working with them to help boost sales of the iconic British cars.
A significant drawback for the company is its massive debt burden coupled with years of underperformance, making it a loss-making operation, with analysts expecting it to keep booking losses up to 2022.
Therefore, the company's turnaround story could play out over the next 3-5 years, by which period it could be profitable.
Aston Martin share price.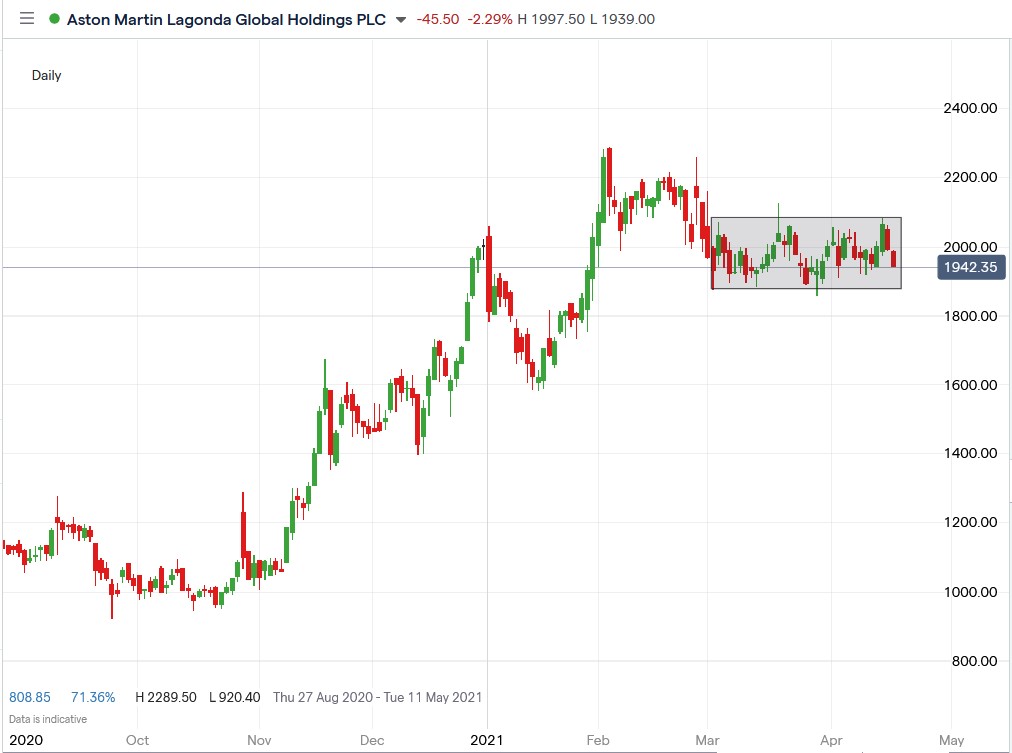 Aston Martin shares have been trading sideways since March, and the trend appears likely to continue.