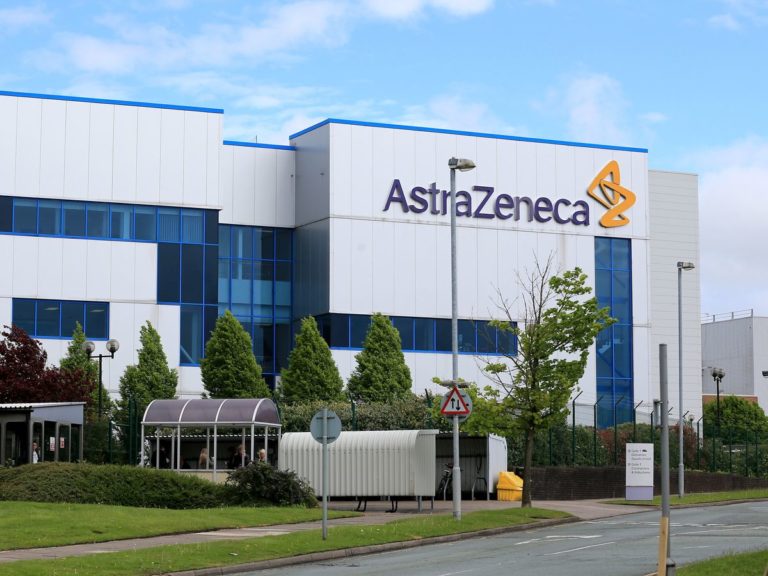 Shares of AstraZeneca plc (LON: AZN) fell despite China approving its extensive-stage small cell lung cancer (ES-SCLC) treatment following a successful phase III trial, showing that it was more effective than chemotherapy.

The drug showed that it was statistically more effective when used along with platinum chemotherapy compared to chemotherapy alone.
The British pharmaceutical company noted that SCLC is a very aggressive form of lung cancer with abysmal survival rates despite patients initially responding to chemotherapy.
AstraZeneca shares have rallied significantly since March this year but seem to have recently topped after bouncing off the 8800p level twice in the past few days as sellers stepped in to push price lower.
The pharmaceutical company's shares have benefitted immensely from the global coronavirus vaccination campaigns as one of the main COVID-19 vaccine suppliers. However, the slowing vaccination rates could affect its share price.
Luckily for the company, it has a massive catalogue of drugs it sells and many more in development stages, making its income streams quite diversified.
AstraZeneca also has a global presence. Most of its drugs are sold globally, making its income sources quite diverse, unlike some other companies that have benefitted from the coronavirus pandemic.
Dave Fredrickson, AstraZeneca's Vice President in charge of Oncology, said: "Today's approval of Imfinzi plus chemotherapy brings an important global standard of care to patients with extensive-stage small-cell lung cancer in China, who have had few treatment options and a dire prognosis,"
Adding:
"Physicians can now offer these patients a well-tolerated immunotherapy regimen with sustained overall survival and prolonged treatment response, as well as convenient dosing. This is also the first time physicians have had the choice to combine immunotherapy with cisplatin, a preferred chemotherapy in this setting in China."
AstraZeneca share price.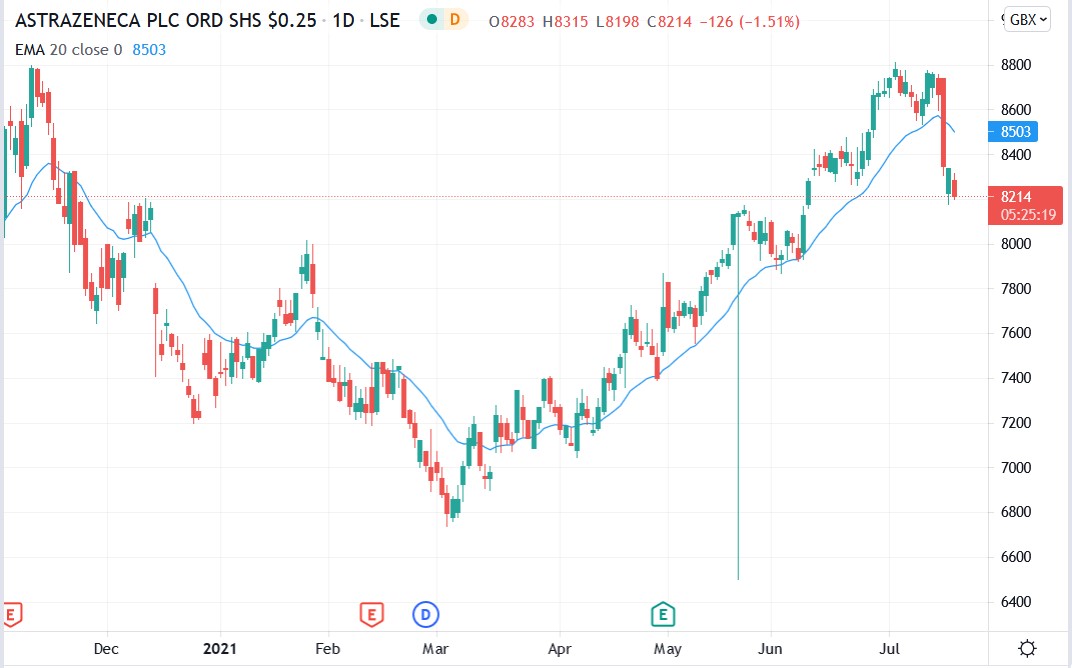 AstraZeneca share price has pulled back from recent highs. Will they keep falling?