Shares of Big Hit Entertainment (KRX: 352820), a company which manages the global pop band sensation BTS, made its market debut this week. The management decided to offer 20% of the company to the public.
Big Hit share price opened at 270,000 won ($236.50 per share), a price that is two times higher than 135,000 won ($118.25) offered to investors last month.
During the first trading day, Big Hit stock price exploded about 160% to 351,000 won ($307.00). BTS generates nearly 90% of revenue for Big Hit.
"Big Hit's reliance on BTS is still absolute when including non-management, indirect sales such as merchandise, intellectual property and content," said Kim Hyun-Yong, an analyst at Hyundai Motor Securities.
"It must make all-out efforts to create a post-BTS revenue source."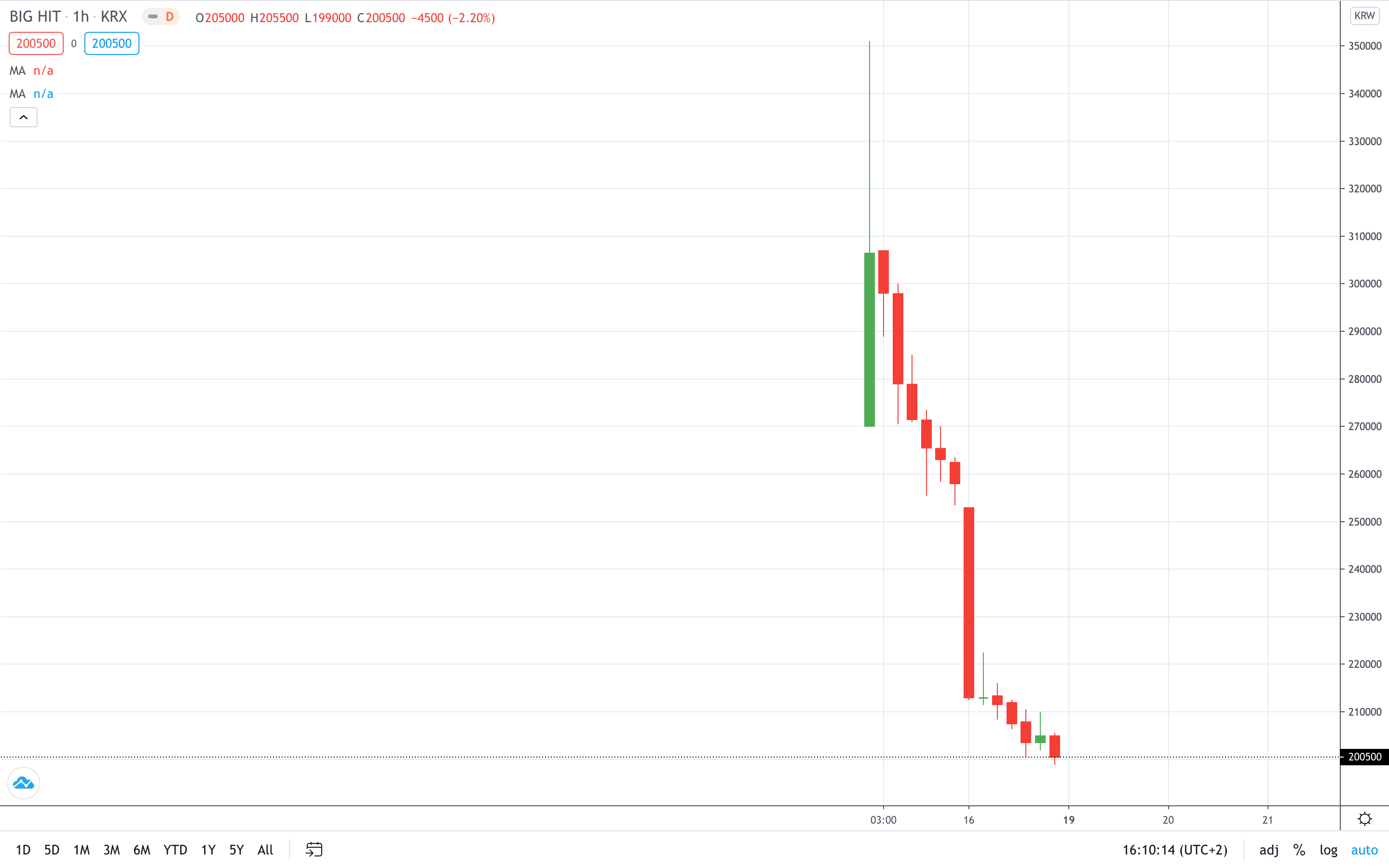 However, shares corrected lower almost 45% to 200,500 ($175.60) on Friday on profit-taking.
PEOPLE WHO READ THIS ALSO VIEWED: