Capita PLC (LON: CPI) shares up 21% this year after releasing in line results for the 2020 financial year, where it reported lower losses compared to 2019. The business outsourcing company announced further restructuring measures to dispose of its non-core businesses worth up to £700 million.
Capita revealed that it wants to streamline its business into two business divisions, Capita Public Service, which would serve the UK government, while Capita Experience will serve large UK and European companies.
The firm is in the middle of a turnaround strategy that has seen it dispose of some business units, including its Education Software Solutions business, whose sale was completed in February.

Jonathan Lewis, who took over as Capita's new CEO in 2017, has been focused on reducing the company's business footprint since it was pretty over-diversified due to its over-reliance on acquisitions to fuel its growth plans.
Capita lost some significant contracts in 2019, which was reflected in its lower 2020 revenues, which came in at £3.32 billion, a 10% decline compared to 2019. However, the company managed to lower its losses to £49.4 million compared to the £62.6 million reported in 2019.
Some analysts argue that Capita is currently undervalued given its latest earnings results and its expectation to return to sustainable cash generation in 2022, making it an attractive investment target for long-term investors.
However, investors should keep in mind that Carillion, a significant Capita competitor, went under in 2018, which also harmed Capita's share price. The company's business is not without its risks, but its current valuation is very attractive.
Capita recently won a contract to train the Royal Navy, showing that it still has a strong standing with the UK government. The company is also looking to dispose of its AXELOS business, which the UK cabinet office jointly owns.
Capita share price.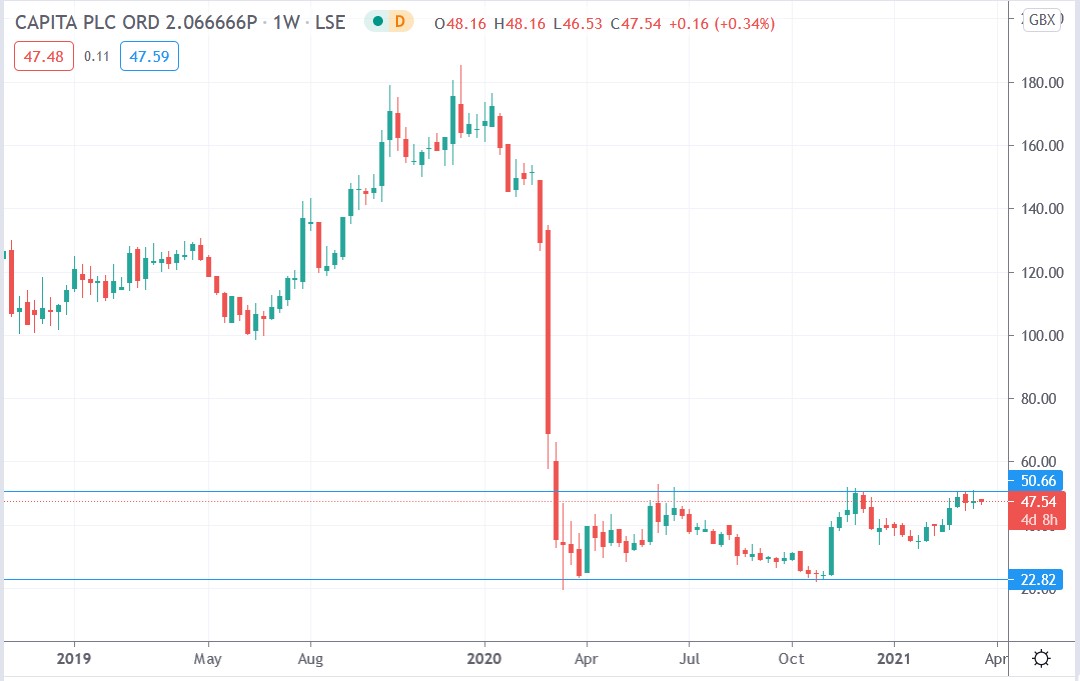 Capita shares are up 21% since January, is the business process outsourcing company still undervalued?
Should you invest in Capita shares? One of the most frequently asked questions we receive is, "what stocks are best to buy right now?" It's a wide-ranging question, but one that we have answered… Our AskTraders stock analysts regularly review the market and compile a list of which companies you should be adding to your portfolio, including short and longer-term positions. Here are the best stocks to buy right now…