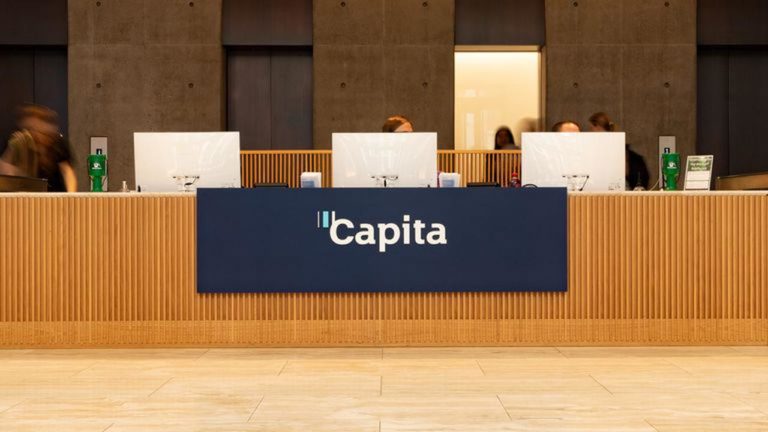 Shares of Capita PLC (LON: CPI) surged 8.15% after announcing the successful sale of Axelos, its joint venture with the UK Government for £380 million.

The business outsourcing company is set to receive £183.6 million from its 51% stake in the business, while the government pockets the rest.
Capita is on track to grow its revenues for the first time in six years this year due to its restructuring efforts that seem to be finally paying off.
The outsourcing company counts the UK government as its biggest customer. It has been selling off its non-core businesses to raise capital, strengthen its balance sheet and reduce its business operations, which had left the firm struggling to compete in multiple industries.
Capita said it was on track to accomplish its 2021 revenue targets after winning a £925 million contract with the Royal Navy Training. Furthermore, one of its European telecoms clients extended a £528 million contract, while Tesco Mobile awarded it a £58 million contract.
In my last article on Capita, I asked whether the downtrend that has been in place since March this year was losing steam. Well, the shares fell below the support level and were headed lower until today's rally triggered a strong reversal.
John Lewis, Capita's CEO, said: "I'm pleased with the progress that we have made so far this year. We remain on track to meet our priorities for 2021: to deliver revenue growth for the first time in six years, improve operating cash flow, strengthen the balance sheet, and implement our new organisational structure."
Capita also enjoys strong liquidity having cash in hand of £689 million on 17 June, which was more than enough to cover the repayment of private notes worth £160 million due next month.
Traders interested in the company should watch it over the next few days to see if the support level holds, triggering the next swing rally.
*This is not investment advice.
Capita share price.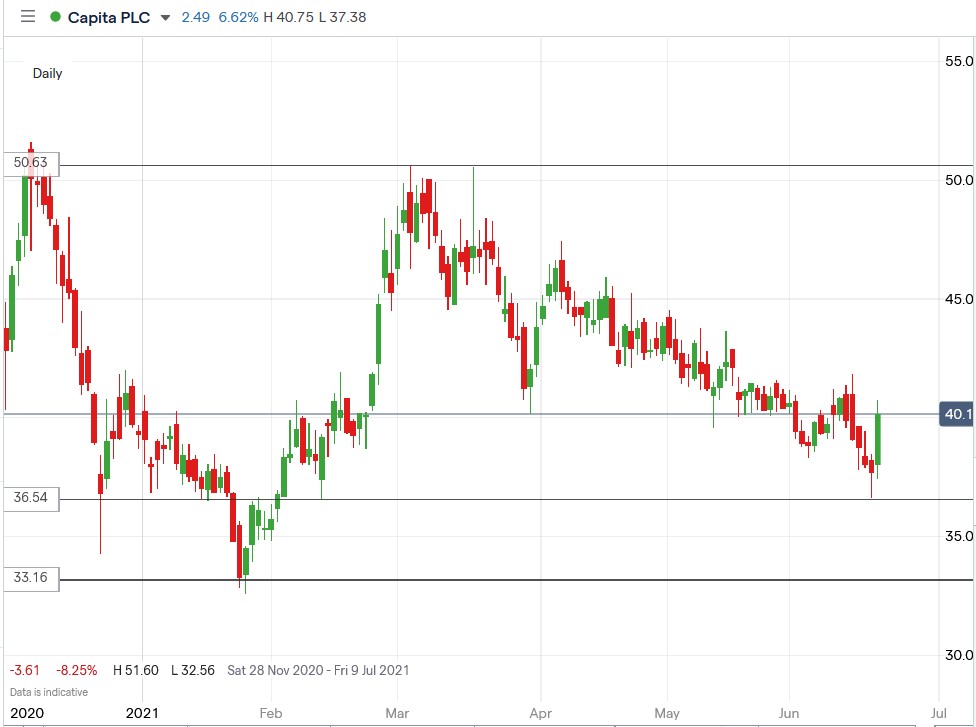 Capita shares edged 8.15% higher to trade at 40.74p, rising from Friday's closing price of 37.67p.