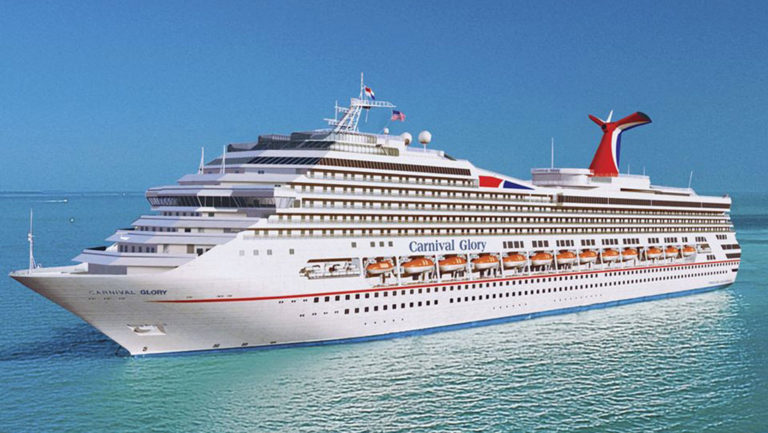 Shares of Carnival plc (LON: CCL) are up 25.4% from their July lows in a rally that has seen the cruise ship operator's stock rally back above a crucial support level, formerly resistance.

The company has not had any significant announcements recently, with the latest development being the filing of a complaint to the FCA by a climate change NGO.
The non-governmental organisation known as ClientEarth asked the UK's Financial Conduct Authority (FCA) to sanction Carnival and Just Eat for not disclosing the potential impact of climate change on their operations.
Unlike Just Eat, Carnival did not react to the accusations, which clarified that it had made all the necessary risk disclosures to its shareholders within its annual report. However, the FCA is not obligated to act on the complaint.
In other news, Carnival postponed its Holland America Line grand world voyage and grand South America and Antarctica voyages by one year to 2023 from 2022.
Meanwhile, the company's shares are currently trading below the crucial 1600p resistance level and could rally to the 1700 round figure if there's a significant break above this level.
Carnival still faces a significant risk from the emerging variants of the coronavirus that threaten to halt its entire operations, similar to what happened in 2020 when the global pandemic broke out.
As an investor, I am not looking to buy and hold Carnival shares for long periods, given the many fundamental challenges that the company faces. However, I would look for swing trading opportunities near the mentioned support level.
*This is not investment advice.
Carnival share price.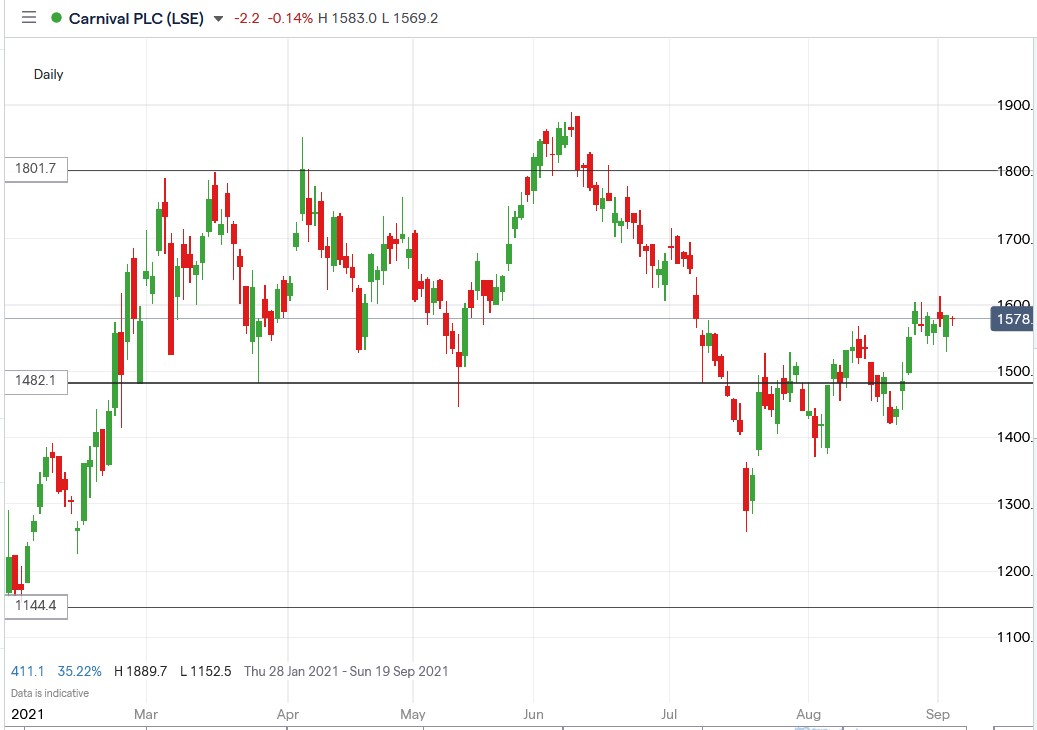 Carnival shares are up 25.43% from their mid-July lows of 1258.5p to their current price of 1578.5p.
Is Now a Good Time to Invest In Carnival Shares?
Travel stocks, including Carnival shares, have been severely impacted by the coronavirus pandemic and subsequent travel restrictions. Hotels, airlines, cruises, and car rental companies have all been affected, but could now be a good time to buy travel stocks at a discount? Are Carnival shares included on our list of the best travel stocks to buy? Here's what our analyst had to say on the issue…