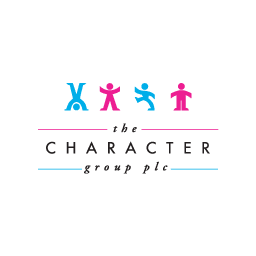 Toys, games and giftware firm Character Group (LON: CCT) shares have plunged on Wednesday after the company said supply chain and other issues have impacted its full-year outcome.

The company said that the easing of Covid-19 restrictions has positively impacted sales, and the second half of the year has seen continued strong performance in sales of its product portfolio, with many brands outperforming management expectations.
However, the outcome for the full year has been affected by several factors such as supply chain issues, which include ongoing delays at ports, shipping and container shortages, exponential increases in freight rates, and increased costs of inland transportation in China and the UK.
Higher raw material prices have also impacted Character's profitability.
"The immediate outlook for an early improvement in supply chain efficiency to ensure timely fulfilment is currently unclear," the company said in a statement.
"Notwithstanding this and the variety of challenges that the Group has faced and is facing, our determined and unswerving dedicated teams in UK, Scandinavia, Hong Kong, and China have reacted positively to these issues," they added.
While the issues have been significant, Character Group said there has been a limited downside, and it expects pre-tax profit for the year ended 31 August 2021 to decrease by no more than 10% of market expectations.
So far on Wednesday, the company's shares are down over 18.7% at 565p, giving up some of the year-to-date gains.
Should You Invest in Character Group Shares?
One of the most frequently asked questions we receive is, "what stocks are best to buy right now?" It's a wide-ranging question, but one that we have answered… Our AskTraders stock analysts regularly review the market and compile a list of which companies you should be adding to your portfolio, including short and longer-term positions. Here are the best stocks to buy right now