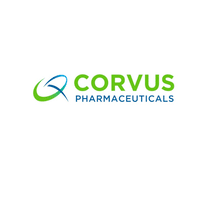 Corvus Pharmaceuticals Inc (NASDAQ: CRVS) stock soared 82.3% despite a lack of fundamental releases from the company today.

However, the markets may be reacting to the clinical-stage company's participation in the H.C. Wainwright Annual Global Investment Conference, which took place from September 13-15.
The company shred a pre-recorded company presentation and held one-on-one meetings with shareholders during the virtual conference.
Based on its corporate presentation, investors may have just discovered the biotech company's significant potential, highlighting the leadership teams' impressive achievements in developing innovative treatments.
Corvus Pharma has a deep pipeline of treatments focused on immunology and treating cancers and other immune disorders.
The biopharma company's treatments have gathered immense momentum as it is currently running three clinical programs, which are Anti-CD73 cancer treatment, ITK inhibitor, and an adenosine antagonist.
The last major announcement from Corvus was related to its Chinese partner Angel Pharmaceuticals whose IND application related to the initiation of Phase 1/1b clinical trial of ITK inhibitor CPI-818 had been accepted by China's CDE.
Today's premarket rally has created a parabolic shape in Corvus stock price, and I would wait for a pullback before opening new bullish positions.
*This is not investment advice.
Corvus Pharmaceuticals stock price.
Corvus Pharma shares soared 82.3% to trade at $4.12, rallying from Thursday's closing price of $2.26.
Should You Invest in Corvus Pharmaceuticals Shares?
One of the most frequently asked questions we receive is, "what stocks are best to buy right now?" It's a wide-ranging question, but one that we have answered… Our AskTraders stock analysts regularly review the market and compile a list of which companies you should be adding to your portfolio, including short and longer-term positions. Here are the best stocks to buy right now