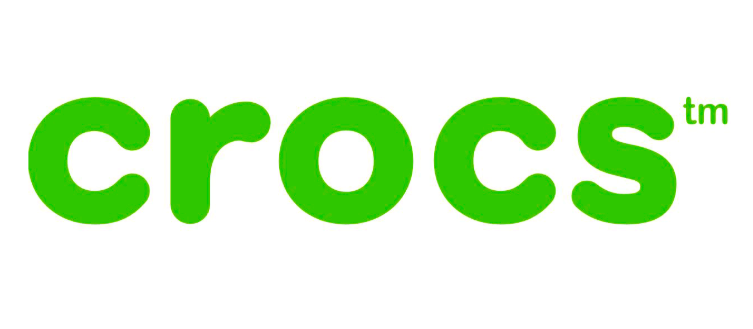 Croc (NASDAQ: CROX) shares have jumped on Tuesday after the footwear brand reported a 63.6% jump in revenue to $460.1 million, benefitting from the coronavirus enforced lockdowns.

The innovative casual footwear company's CEO, Andrew Rees, said that "demand for the Crocs brand is stronger than ever with expected 2021 revenue growth of 40% to 50%."
"In the first quarter, we achieved record revenues and profitability, with growth in all regions and all channels,"
"We have raised full-year guidance as we continue to see consumer demand for our product accelerate globally," Rees added.
Revenue for the second quarter is expected to grow between 60% and 70% compared to Q2 2020.
In Q1 of this year, operating income increased to $124.7 million from $20.8 million last year, and operating margins expanded significantly to 27.1% versus 7.4% in 2020.
Diluted earnings per share were $1.47 compared to $0.16 for the same period last year. Digital sales increased 75.3%, representing 32.3% of Croc's overall revenue.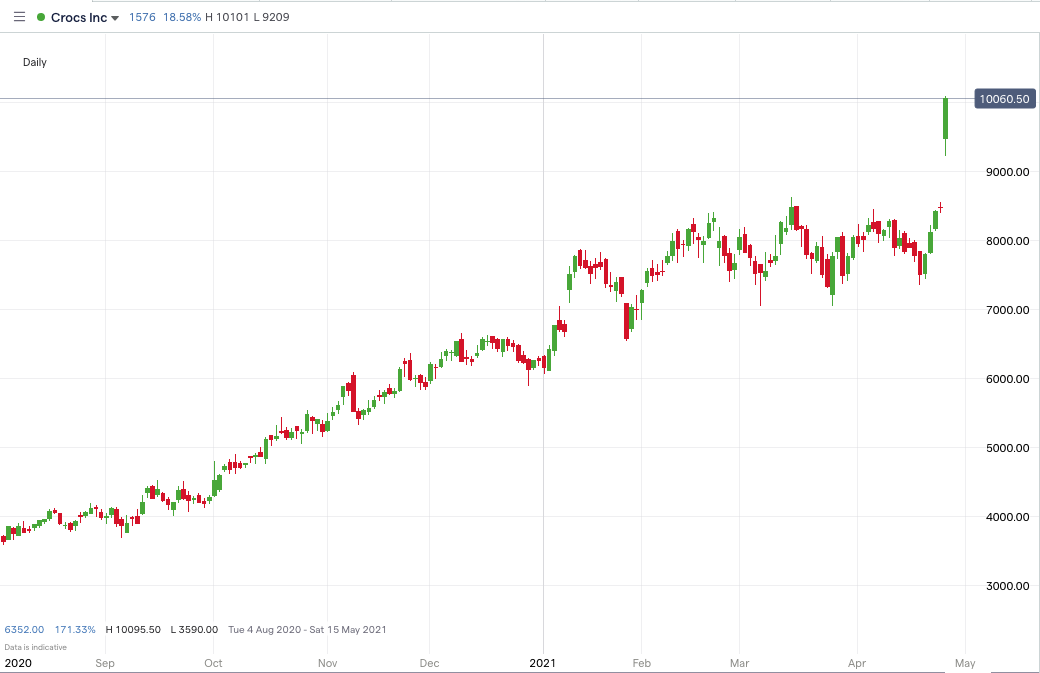 Cash and cash equivalents were $255.9 million as of March 31, 2021, compared to $135.8 million as of December 31, 2020. For the full year 2021, the company expects revenue growth between 40% and 50% compared to 2020.
Croc shares have surged following the earnings report, currently trading 18% above Monday's close at $100.80.
Should You Invest in Croc Shares?
One of the most frequently asked questions we receive is, "what stocks are best to buy right now?" It's a wide-ranging question, but one that we have answered… Our AskTraders stock analysts regularly review the market and compile a list of which companies you should be adding to your portfolio, including short and longer-term positions. Here are the best stocks to buy right now