Scientific instruments researcher and developer, Microsaic Systems (LON: MSYS) said on Monday it has signed a non-binding Heads of Terms with DeepVerge plc (LON: DVRG) to enter a multi-year framework services agreement.
The agreement, which is expected to be signed on or before the 31st of March 2021, will see Microsaic supply miniaturised mass spectrometry equipment and services on a non-exclusive basis across DeepVerge's sales, marketing, and distribution channels for quality and contamination detection.
They will be utilised in various markets, including human, environmental health and diversified industries, including point of need and laboratory solutions in, chemical, biochemical biofuel, biodegradable plastic, biologics, and wastewater treatment industries.

Microsaic said the agreement will see them transition their business model to a revenue-sharing collaborative commercial partnership strategy.
There will be initial order by Deeperge for two units each worth £50,000, plus a commitment of up to £150,000 to install pilot facilities in its York laboratories.
The company also pay a commission to DeepVerge based on the revenue received from customers introduced by the company.
Microsaic will also be joining the ecowaterOS Consortium, an end-to-end water contamination detection and decontamination solutions provider network.
"We believe that the integration of our technology will enhance the accuracy and efficiencies of existing detection equipment of the ecowaterOS multi-continental consortium," said Glen Tracey, CEO of Microsaic.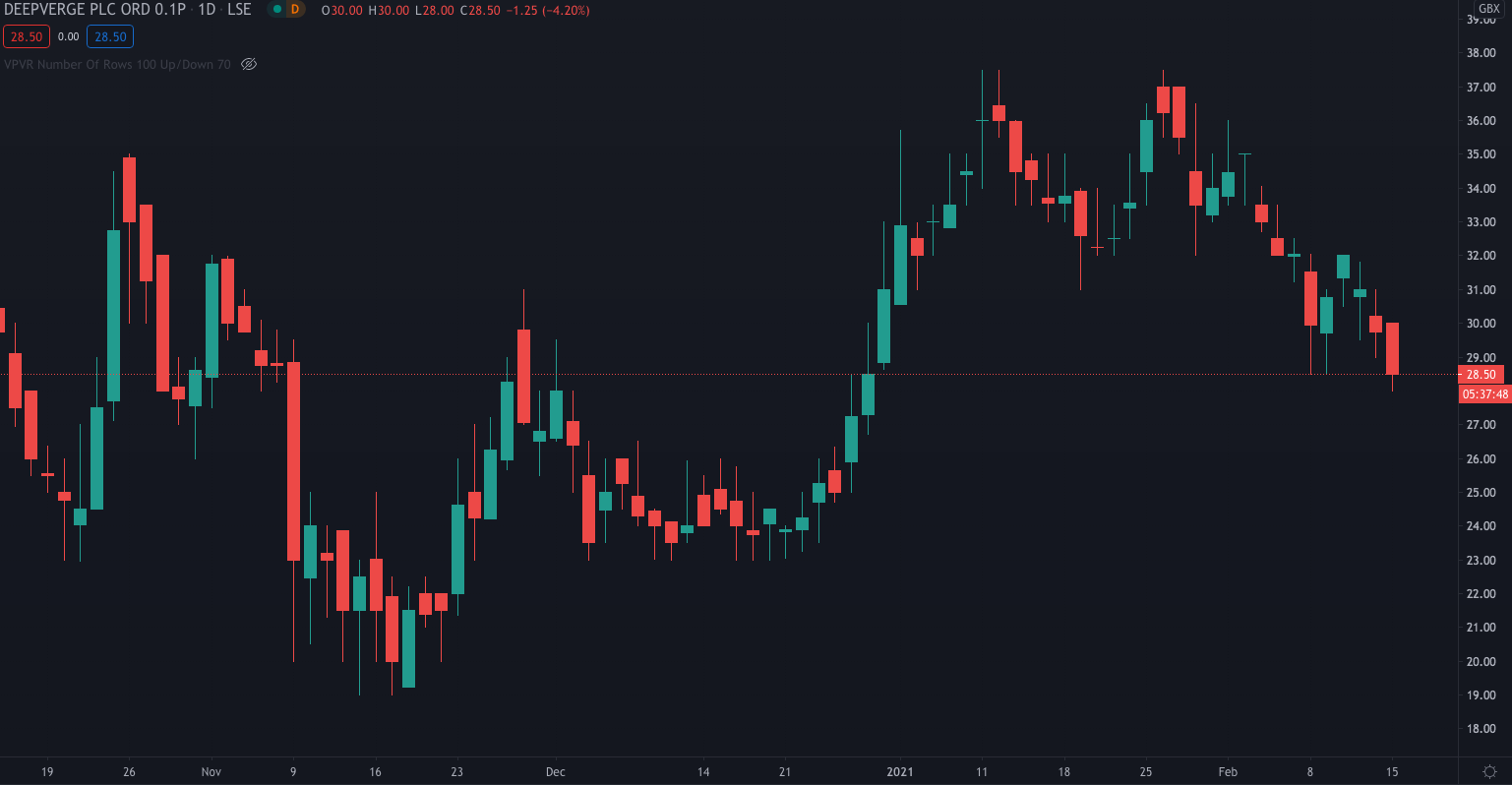 Microsaic shares are creeping higher on Monday up 3.26% at 0.278p. DeepVerge shares are down 4.20% at 28.50p