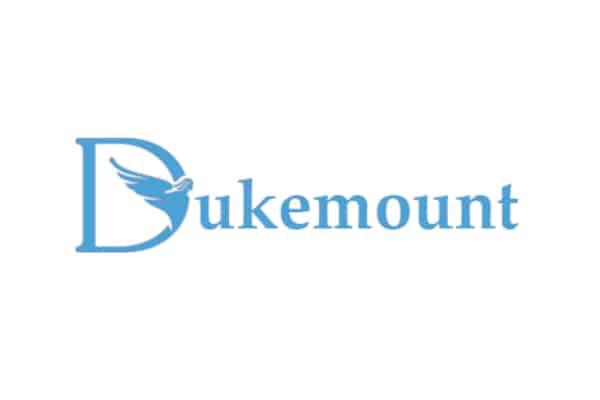 The shares of Dukemount Capital PLC (LON: DKE) rallied 21.9% after revealing that its negotiations with potential lenders to raise £6.25 million are at advanced stages.

The property company, also specialised in long-dated income strategies, announced that it is committed to progressing its gas peaking projects into the construction stages.
Dukemount announced the projects in March 2021 together with its JV partner HSKB. The company noted that it had gotten friendlier terms than previously announced from its lenders.
However, the property management company's shares did not rally higher because it is yet to sign the loan agreement, which means that the current terms are not set in stone.
Geoffrey Dart, Dukemount's Executive Chairman, commented: "Since the conclusive result of the General Meeting in July, we have been approached by a number of institutions offering alternative and more competitive funding options, and we are in advanced stages of talks with two of them. We look forward to updating shareholders and the market when we have agreed to terms with our preferred institution."
The company, which operates in the sustainable and flexible energy sectors, drew investors to a recent report by the Energy Networks Association that shows Britain's energy network had contracted over 45% more flexible energy so far this year compared to 2020.
Dukemount told shareholders that the above report was evidence that it was in the right industry at the right time as it quickly progresses its gas peaking stations to the construction stages.
The company's gas peaking stations have significant long-term potential, given that they are used when other sustainable energy sources such as wind and solar are unable to meet the current demand.
Dukemount's stations are set to play an integral part in the British government's green energy strategy as the UK moves towards net-zero emissions.
Dukemount share price.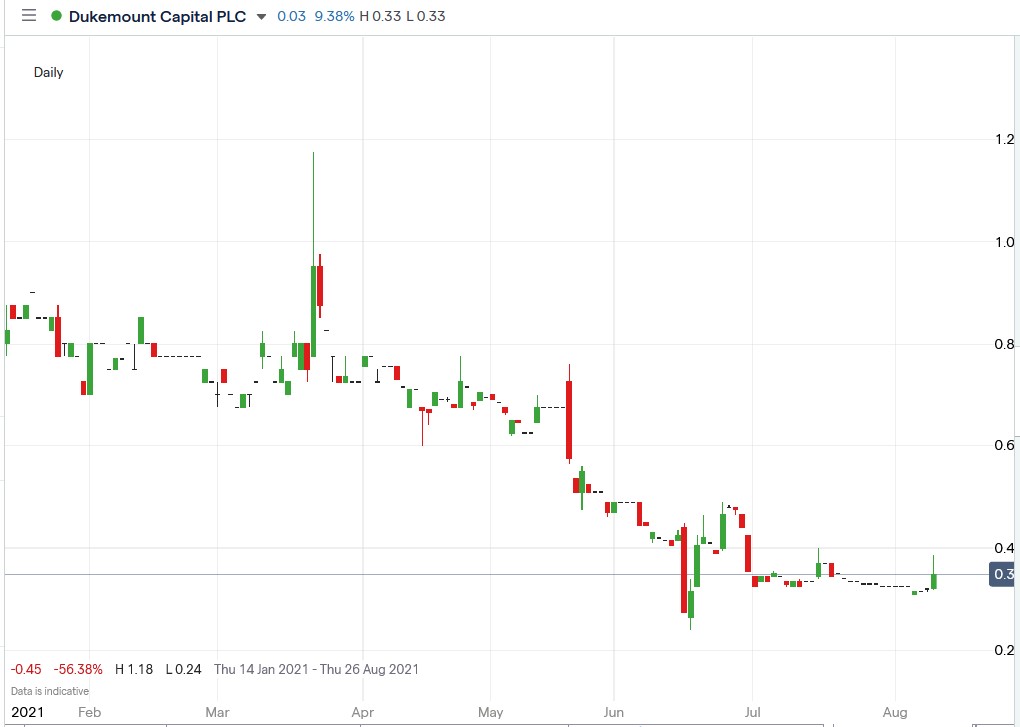 Dukemount shares surged 21.88% to trade at 0.39p, rising from Monday's closing price of 0.32p.