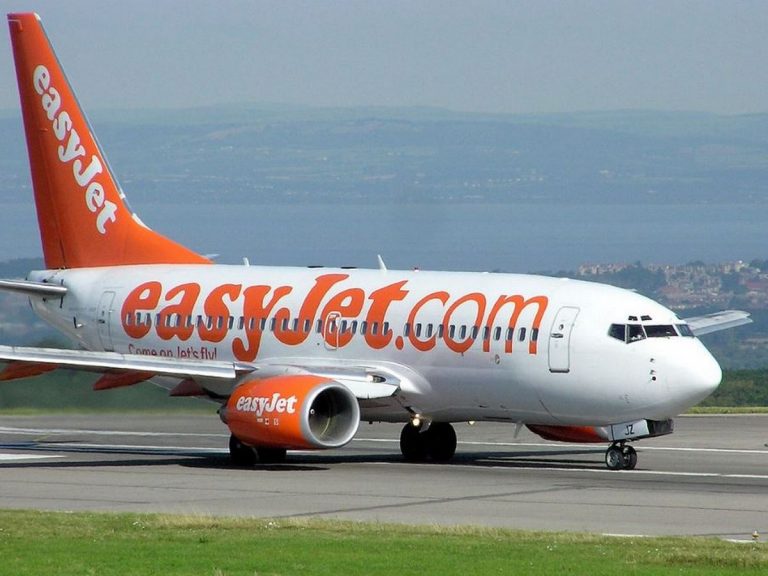 EasyJet plc (LON: EZJ) share price has fallen 32.5% over the past six months as investors sold their shares due to the global travel industry's challenges.

The budget airline's share price decline was also driven by investor expectation of continuing losses despite the easing of COVID-19 restrictions in the UK and other countries.
The company has warned investors that it expects to make over £1 billion during the 2021 financial year ended in September. The airline's official loss estimate is between £1.14 billion and £1.18 billion, with analysts expecting an actual loss of £1.175 billion.
EasyJet is set to release its full-year earnings results on 30 November 2021, and we could see a surge in its share price if the loss is lesser than the consensus analysts estimates.
However, investors may have a reason to smile after the airline reported that it had witnessed surging customer numbers after the easing of lockdown restrictions in the UK. Rising passenger numbers will likely translate to higher revenues in the 2022 financial year.
The British government recently removed 47 countries from its red list, allowing passengers from the affected countries to travel to the UK and not quarantine in a British hotel if they are fully vaccinated.
EasyJet's latest passenger numbers are pretty impressive, with the airline flying 70% of its 2019 volume during Q4 of fiscal 2021.
The latest decline in the airline's share price was driven by the £1.2 billion rights issue conducted in late September, meant to strengthen the firm's balance sheet before the end of its financial year.
The rights issue diluted existing shareholders and is likely one of the reasons why Easyjet shares fell 11% in October to trade below the crucial 600p level.
Investors interested in owning Easyjet shares may find its current prices quite attractive given the bottoming pattern that has formed on the daily chart below as the shares have been trading sideways for two weeks now.
However, conservative investors may choose to wait for the airline to release its annual result at the end of the month before jumping in. As a short-term trader, I would enter at current prices and target the 720p critical level.
*This is not investment advice. Always do your due diligence before making investment decisions.
EasyJet share price.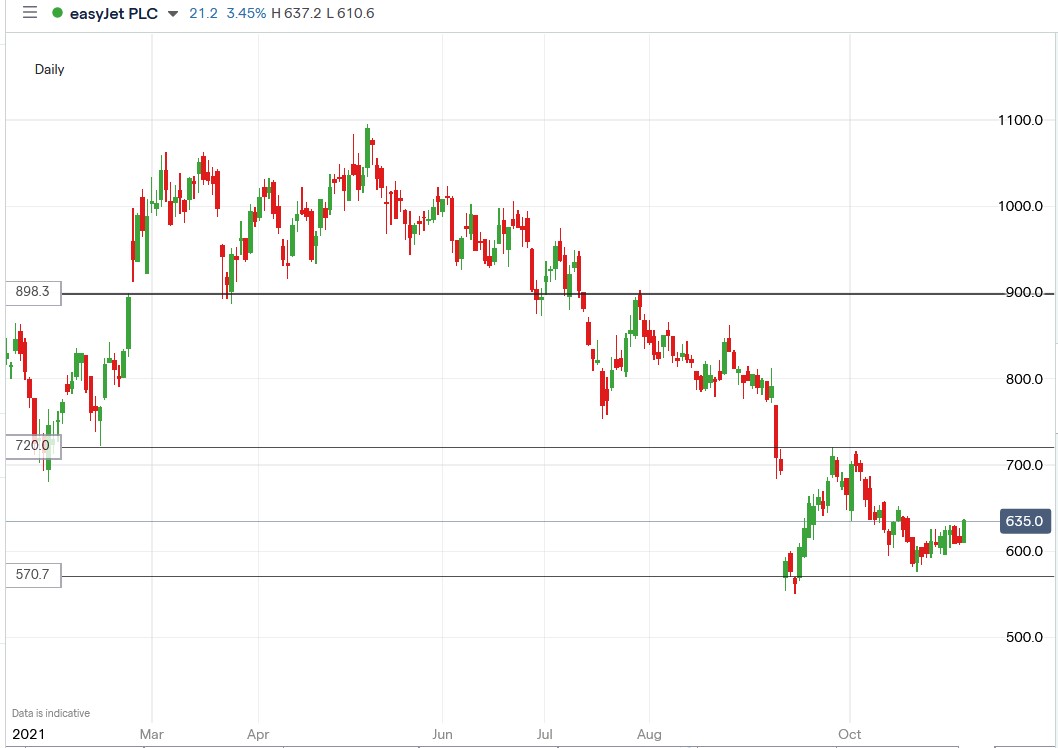 EasyJet share price has fallen 32.48% in the last six months and seems to have bottomed. What's next?
Should You Invest in EasyJet Shares?
One of the most frequently asked questions we receive is, "what stocks are best to buy right now?" It's a wide-ranging question, but one that we have answered… Our AskTraders stock analysts regularly review the market and compile a list of which companies you should be adding to your portfolio, including short and longer-term positions. Here are the best stocks to buy right now

[optin-monster slug="p0ejbloqlwcce16kx3do"]