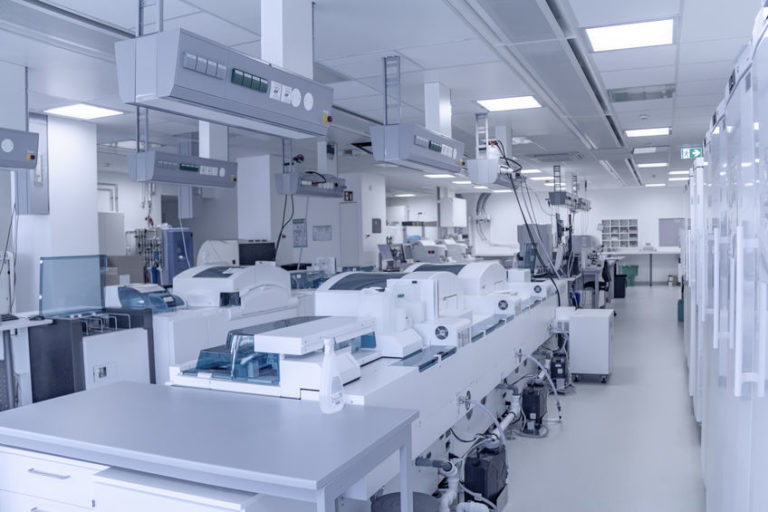 Shares of Evgen Pharma (LON: EVG) are down on Monday despite the company announcing progress on both its metastatic breast cancer treatment and glioma/glioblastoma programs.

Glioma is the most common form of brain tumour affecting around 5 per 100,000 people. 
Evgen previously said its treatment, SFX-01, produced tumour shrinkage and significantly extended survival times and was also found to substantially increase the therapeutic effect of radiotherapy in these models.
The company is now reporting that the data from these experiments have been reproduced with very similar results. Additional in vivo work has commenced at a contract research organisation.
The company's plans for a Phase 2 GBM clinical trial are underway, with a start scheduled for H1 2022. They are also working with regulatory advisers to prepare an Investigational New Drug application for submission to the US Food and Drug Administration in Q4.
"Building on this data set generated by Dr Festuccia is a key step in the pathway to commencement of a clinical trial, and we are delighted that the work done at Auckland University has produced such consistent positive results," said Dr Huw Jones, Evgen's CEO.
In a separate announcement, Evgen said new preclinical data showed SFX-01 may benefit metastatic breast cancer (mBC) patients who have become resistant to CDK4/6 inhibitors.
CDK4/6 inhibitors have become the standard of care as the first line mBC treatment for the large group of estrogen receptor-positive (ER+ve) patients.
These drugs provide an extended period of progression-free survival, but the patient's tumours become resistant to them.
Evgen's collaborators at the Manchester Breast Centre, the University of Manchester, are conducting further in vitro preclinical work to assess SFX-01's impact in CDK4/6 resistance models.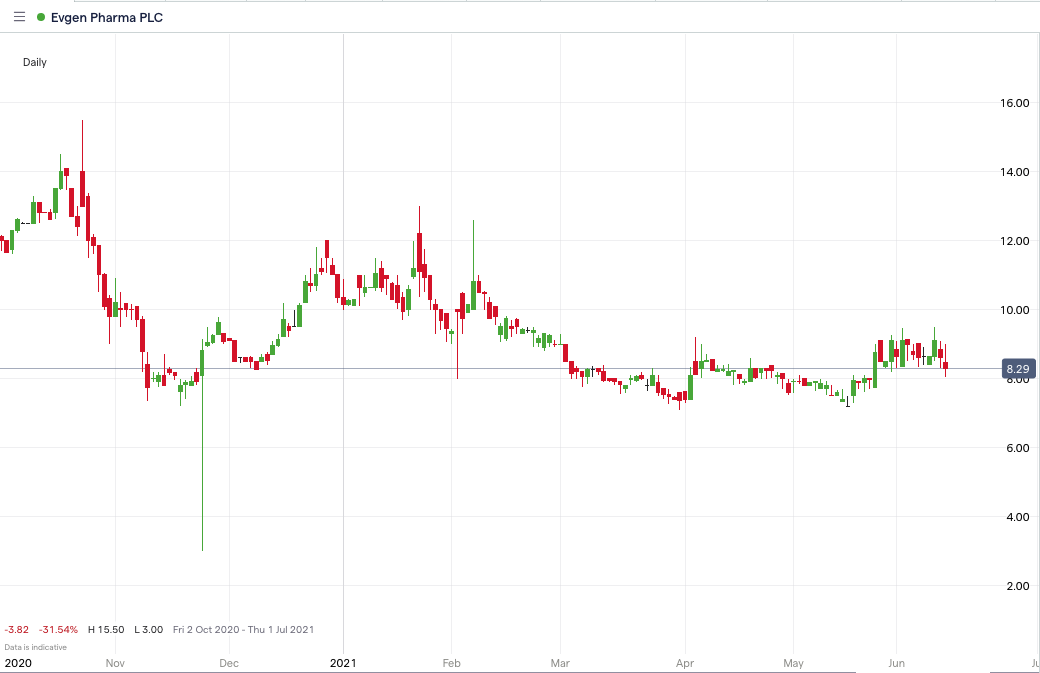 Data has shown that in these models, SFX-01 may suppress tumour growth and metastasis in patients who have become resistant.
If the data is reinforced with in vivo work, the company will pursue a Phase 2 study of patients who have failed on CDK4/6 inhibitors to commence in 2022.
"It is exciting that the preliminary data set generated by our colleagues at the Manchester Breast Centre suggests SFX-01 may have a valuable role in the treatment of patients who have developed CDK4/6 resistance patients. We will soon be proceeding with the in vivo work and we are working up the design of the next trial," commented Dr Jones. 
Evgen Pharma's share price is currently down 1.78% at 8.29p despite the positive update. 
Should you invest in Evgen Pharma shares?
Evgen Pharma shares are traded on the London stock exchange's AIM market (the alternative investment market), which is the submarket specifically for smaller companies. AIM stocks are attractive to investors as they have tax advantages and smaller companies have the potential to benefit from rapid growth. But are Evgen shares the best buy? Our stock market analysts regularly review the market and share their picks for high growth companies