Canadian-listed stock Facedrive (TSXV:FD) has plummeted over 9% after Hindenburg Research revealed the company has very few users and a limited amount of active drivers on its platform.
It is down over 10% so far today, currently trading at 13.53 CAD, -10.28%. It has seen an enormous rise in recent months, up 506.52% for the year-to-date, but that surge could be coming to a grinding halt.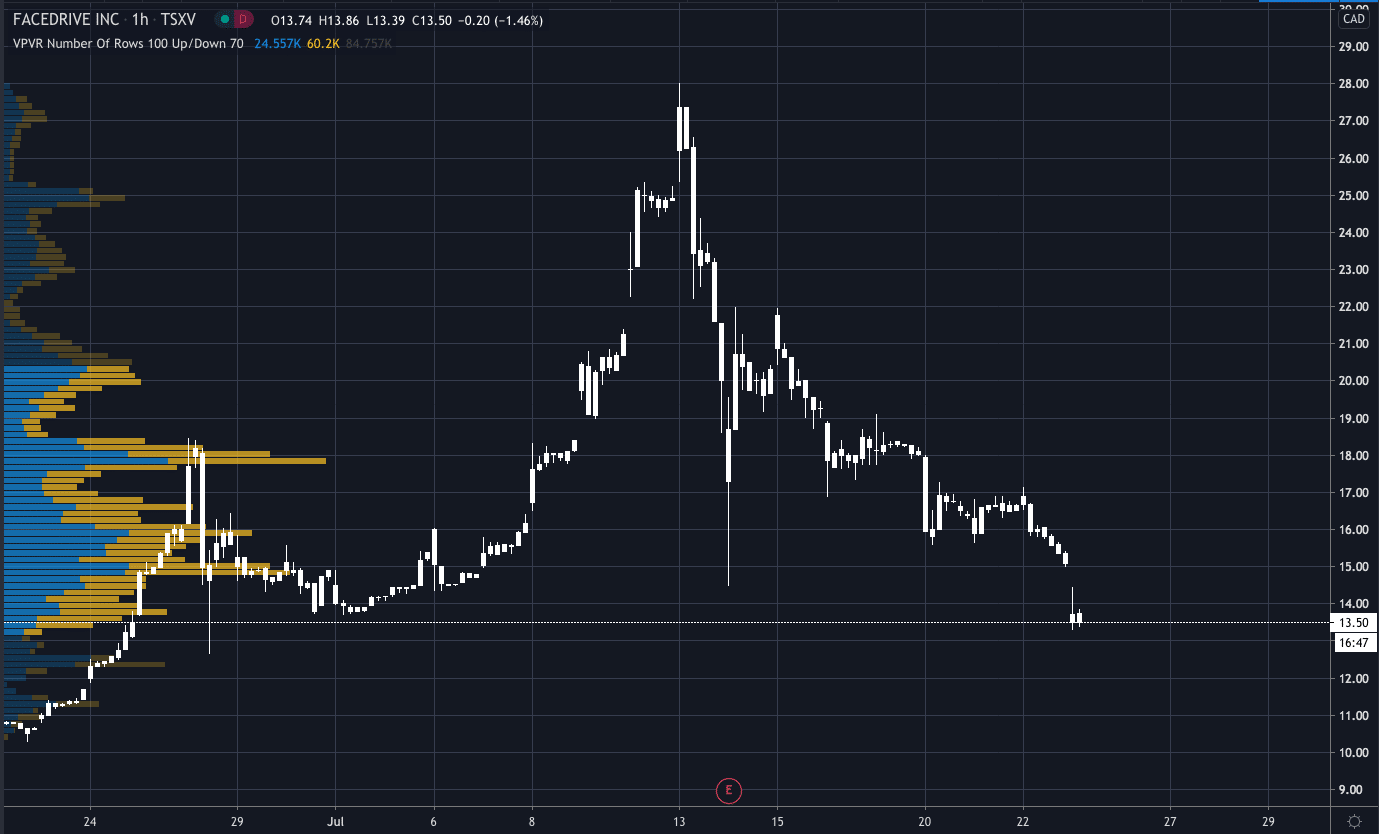 Facedrive has a market cap of $1.4 billion and recently went public with its main selling point being that they are an eco-friendly ride-hailing app that allows users to select electric vehicle options.
However, Hindenburg has said that the company appears to be "dramatically impaired by COVID" as they claim to have 13,000 registered drivers, but according to its research, they only have 500-600 active drivers in total.
And, Hindenburg went even further, saying that Facedrive recently entered the food delivery market, but that out of the several restaurants they called, "one didn't seem to have a working phone number, and two said they don't use Facedrive anymore."
In further revelations, they commented that "In June 2020, Facedrive paid $8.2 million to promoters for 1 month of services. This is the largest promotion payment we have ever seen and was greater than Facedrive's entire operating expenses over the last year."
The report went deeper still, claiming that they do not think Facedrive's core business is viable with its marketing alarming. Hindenburg set a 12-month price target of 0.70 CAD, which represents a 95% downside.
The report couldn't have come at a worse time for Facedrive as it today announced that it has applied to trade on the Frankfurt Stock Exchange.