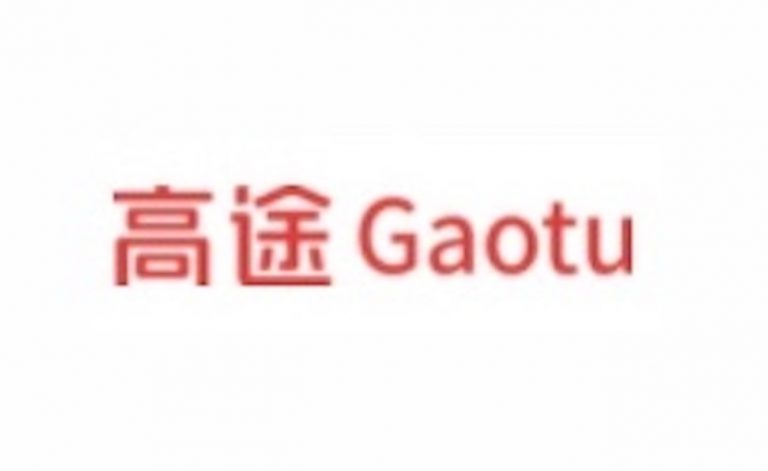 Gaotu Techedu Inc (NYSE: GOTU) stock price rose 24.8% premarket after China announced it would issue licenses to twelve education companies allowing them to resume after-school tutoring.

The exam preparation and tutoring company's share price rallied higher. Gaotu is one of the companies operating in China negatively affected by recent changes in regulations within the education sector.
Multiple foreign education companies have closed their Chinese education and tutoring businesses citing the harsh operating conditions created by the news laws implemented by the Chinese government.
Gaotu Techedu and other Chinese tutoring companies such as Yunafudao, which Tencent Holdings backs, have engaged in meetings with regulators to try and find a middle ground that would allow them to continue offering tutoring services to students.
The companies were interested in offering their services to ninth grade and below students, and they seem to have finally got their wishes.
China's government has passed regulations in the recent past that have seen many foreign companies leave the country due to the regulations, including LinkedIn and Yahoo.
The bone of contention is the Personal Information Protection Law that came into effect on November 1, 2021. The law limits the amount of information companies can gather on their clients and how the information must be stored.
Companies operating in China now require their customer's consent to collect, use or share their data, and they must allow their clients to opt-out of the data sharing at any time. 
Many of the companies leaving say that the law will increase their compliance costs. Businesses found guilty of violating the new laws are liable to a fine of up to 50 million yuan ($7.8 million), or 5% of their annual revenues.
According to news reports, the Chinese government will issue 12 new licenses to exam prep and tutoring companies after weeks and months of talks. 
*This is not investment advice.
Gaotu Techedu stock price.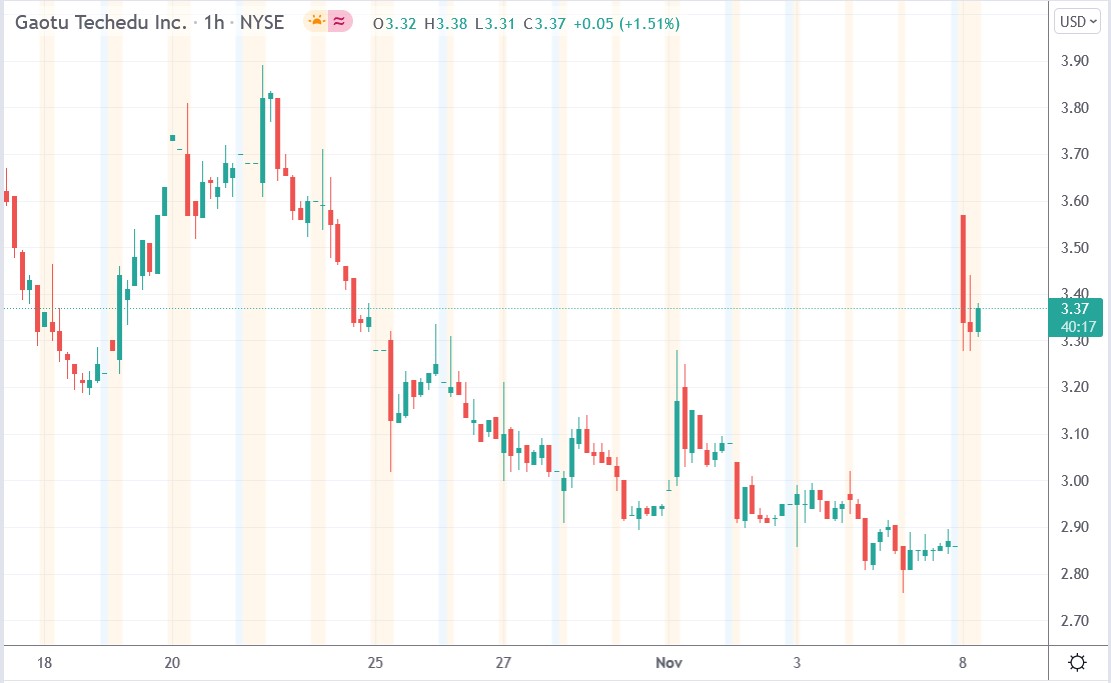 Gaotu Techedu stock price rallied 24.83% to trade at $3.57, rising from Friday's closing price of $2.86. 
Should you invest in Gaotu Techedu shares?
Tech stocks offer some of the best growth potential, but time and time again, traders and investors ask us "what are the best tech stocks to buy?" You've probably seen shares of companies such as Amazon and Netflix achieve monumental rises in the past few years, but there are still several tech stocks with room for significant gains. Here is our analysts view on the best tech stocks to buy right now.