On Tuesday morning, Getech Group plc's (LON: GTC) share price rallied after it announced two strategic partnerships to establish a network of hydrogen generation, storage, and retail hubs.
Getech, a provider of data, knowledge, and software products to the energy industry, signed a partnership agreement with H2 Green Ltd to build a network of hydrogen storage and refuelling hubs for the public. Getech will use its location analytics expertise to help H2 Green locate, rank and build a network of large-scale hydrogen generation, storage and refuelling hubs, creating a UK-wide network to support public and heavy-duty transport fleets.
Getech's share price surged 64.71% to 22.4p following the news.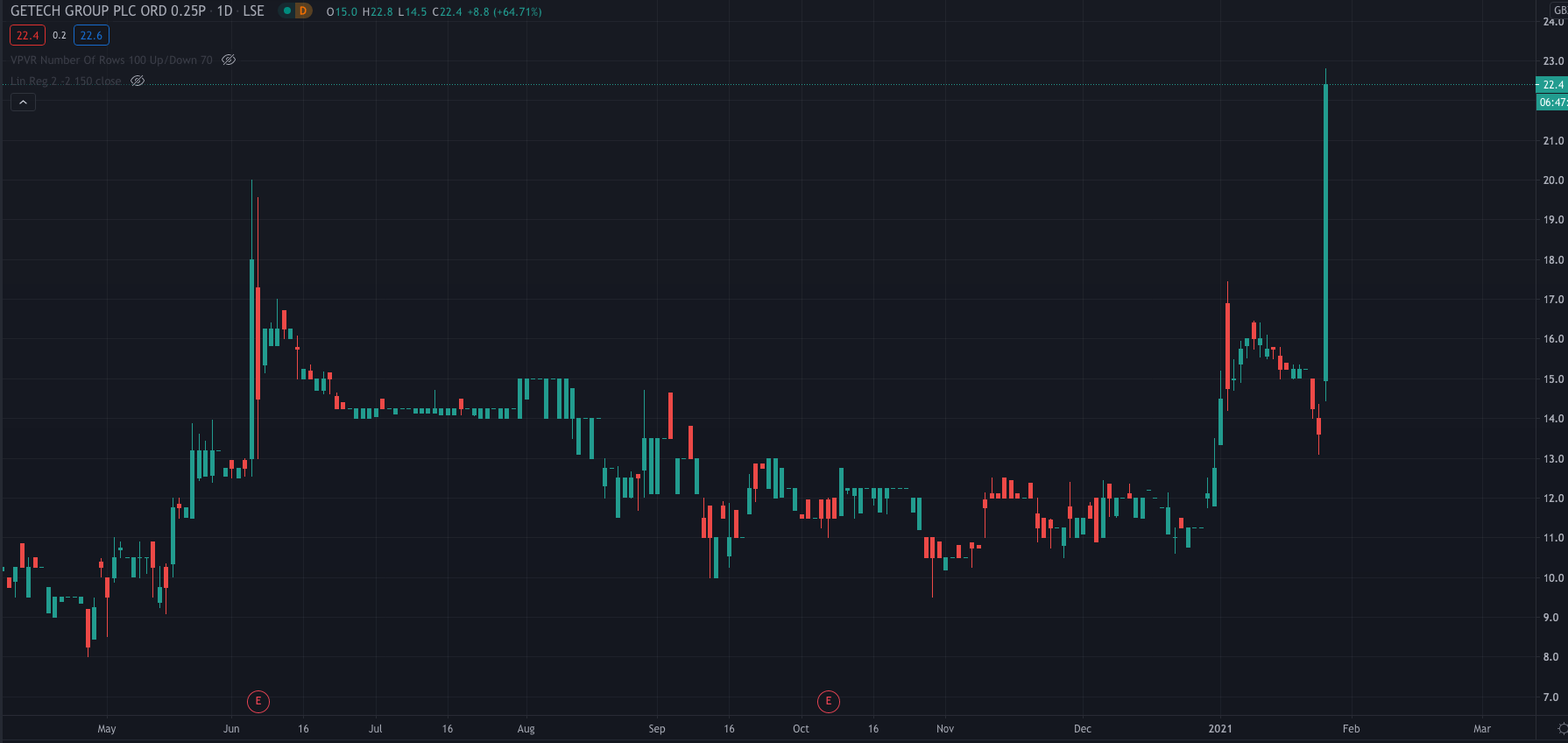 Getech also gained an exclusive option to purchase H2 Green for up to £1 million, with payment terms depending on the business's commercial and financial performance. The maximum consideration that could be paid before H2 Green generates its first revenue is £375,000, with up to 50% settled through the issue of new shares. This will allow H2 Green management and Getech to collaborate on new ideas and services.
The two companies have also advanced with the signing of a Memorandum Of Understanding (MoU) with SGN Commercial Services, one of the UK's largest gas network operators.
The MoU is focused on the regeneration and redevelopment of SGN's extensive land portfolio to create green hydrogen hubs to facilitate hydrogen generation, storage and retail for buses and HGVs.
"The hydrogen economy is an exciting growth area" stated Jonothan Copus, CEO of Getech. "We are therefore delighted to be using our core skills to support the creation of a national hydrogen infrastructure. The signature of an exclusive strategic agreement with SGN stands as testament to the success of our collaboration with H2 Green."
Luke Johnson CEO of H2 Green further stated: "The opportunity to join Getech is particularly exciting for us. Together we have the capability to develop a pipeline of strategic opportunities and rapidly scale our offering nationally".