Shares of Dutch brewer Heineken N.V today fell 4.9% after the company reported an estimated  €150 million loss in the first half of 2020. The company's revenues during the period fell 16% on a comparable basis driven by a 13% drop in the total volumes sold.
The beer maker reported that its operating profits were down 53% during the period, while its net profits shrunk 76%. The company noted that its business was negatively affected by the COVID-19 pandemic, especially during Q2 2020, forcing the company to withdraw its 2020 earnings guidance on 8 April.
Heineken share price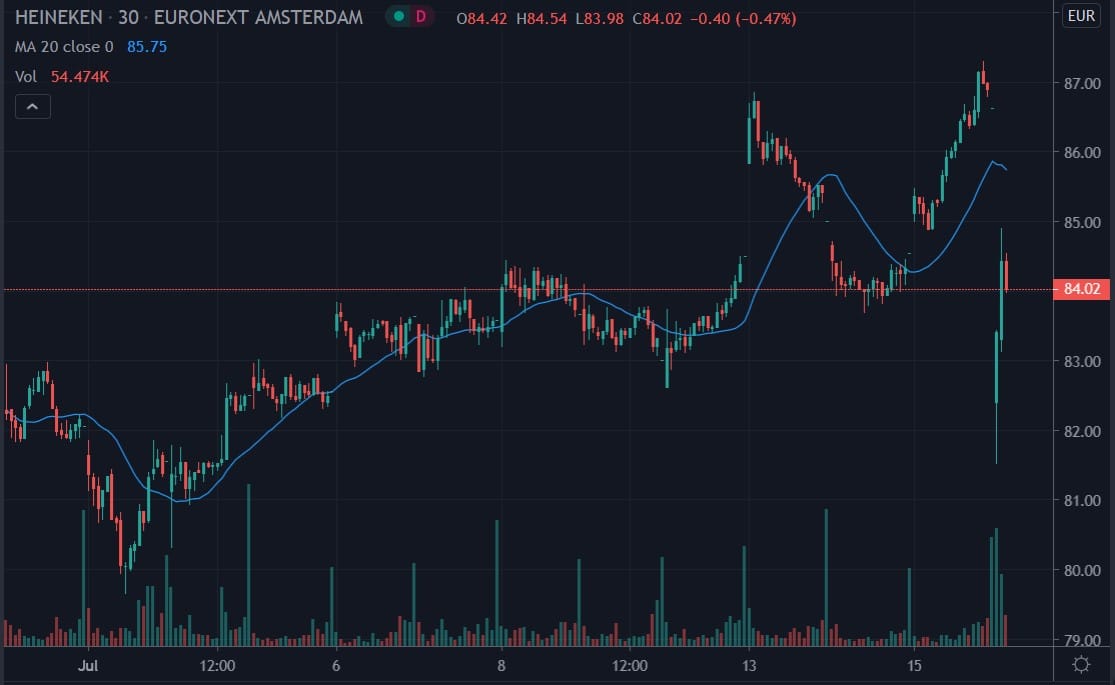 However, the Heineken brand remained quite strong and registered double-digit growth in 14 countries. The Asian region was the most resilient during the quarter even as other regions recorded bigger declines in volumes sold.
The company is set to report its H1 2020 results on 3 August.