Shares of UK cinema operator Cineworld Plc (LON: CINE) today dropped 15% reversing the bullish trend that has been in place since Monday. There was no clear fundamental catalyst behind the move, which means that the decline was mostly driven by profit-taking.
The stock had rallied 32% higher yesterday and 22% higher on Monday driven by the lifting of the Paramount Decrees in the US as investors expected a major Hollywood studio to make an offer for Cineworld's American theatres.
However, there's still no offer on the table, which explains the stocks decline today. The company still represents a great investment opportunity given that it is trading at all-time lows.
The full reopening of its theatres is likely to result in significant gains for the stock and investors who buy at these levels. An acquisition offer could also lead to a massive rally in the company's share price.
Cineworld share price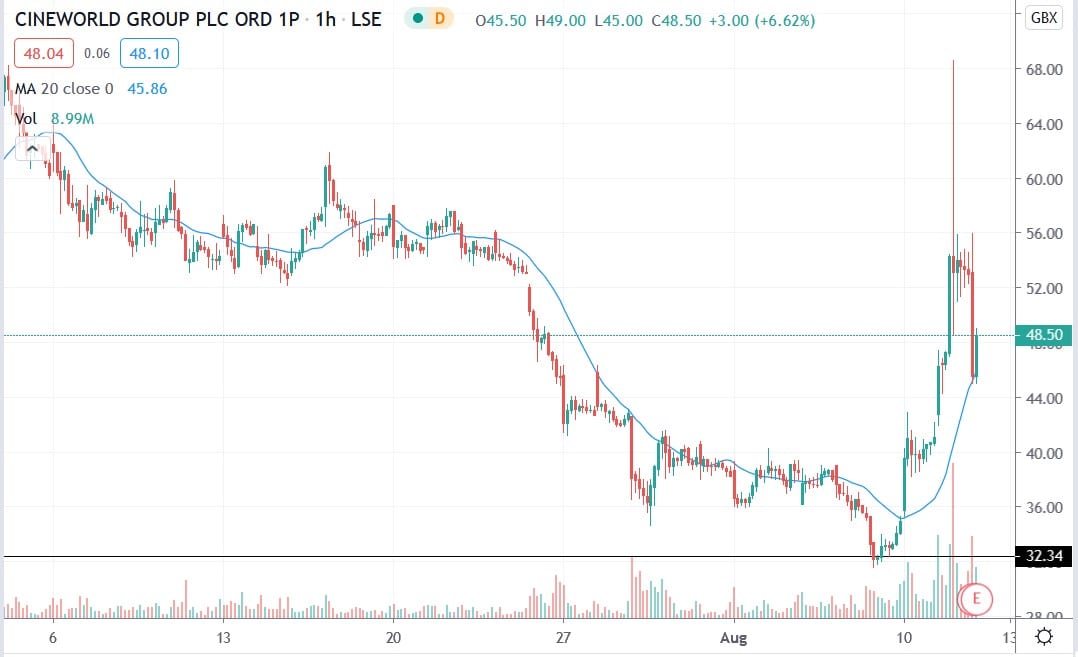 Cineworld stock today fell 15% to a low of 45.0p from yesterday's closing price of 52.94p.